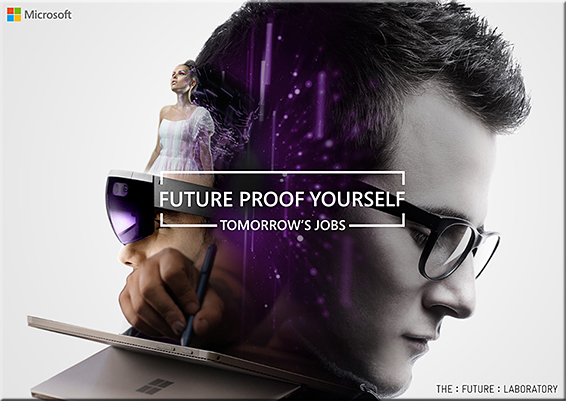 Future proof yourselves — from Microsoft & The Future Laboratory
Excerpt (emphasis DSC):
Executive Summary
Explore the world of work in 2025 in a revealing evidence-based report by future consultants The Future Laboratory and Microsoft, which identifies and investigates ten exciting, inspiring and astounding jobs for the graduates of tomorrow – but that don't exist yet.
Introduction
Tomorrow's university graduates will be taking a journey into the professional unknown guided by a single, mind-blowing statistic: 65% of today's students will be doing jobs that don't even exist yet.
Technological change, economic turbulence and societal transformation are disrupting old career certainties and it is increasingly difficult to judge which degrees and qualifications will be a passport to a well-paid and fulfilling job in the decades ahead.
A new wave of automation, with the advent of true artificial intelligence, robots and driverless cars, threatens the future of traditional jobs, from truck drivers to lawyers and bankers.
But, by 2025, this same technological revolution will open up inspiring and exciting new career opportunities in sectors that are only in their infancy today.
The trick for graduates is to start to develop the necessary skills today in order to ensure they future proof their careers.
This report by future consultants The Future Laboratory attempts to show them how to do just that in a research collaboration with Microsoft, whose Surface technology deploys the precision and versatility of pen and touch to power creative industries ranging from graphic design and photography to architecture and engineering.
In this study, we use extensive desk research and in-depth interviews with technologists, academics, industry commentators and analysts to unveil 10 new creative job categories that will be recruiting tomorrow's university students.
These future jobs demonstrate a whole new world of potential applications for the technology of today, as we design astonishing virtual habitats and cure deadly diseases from the comfort of our own sofas. It is a world that will need a new approach to training and career planning.
Welcome to tomorrow's jobs…
65% of today's students will be doing jobs that don't even exist yet.
One of the jobs mentioned was the Ethical Technology Advocate — check out this video clip: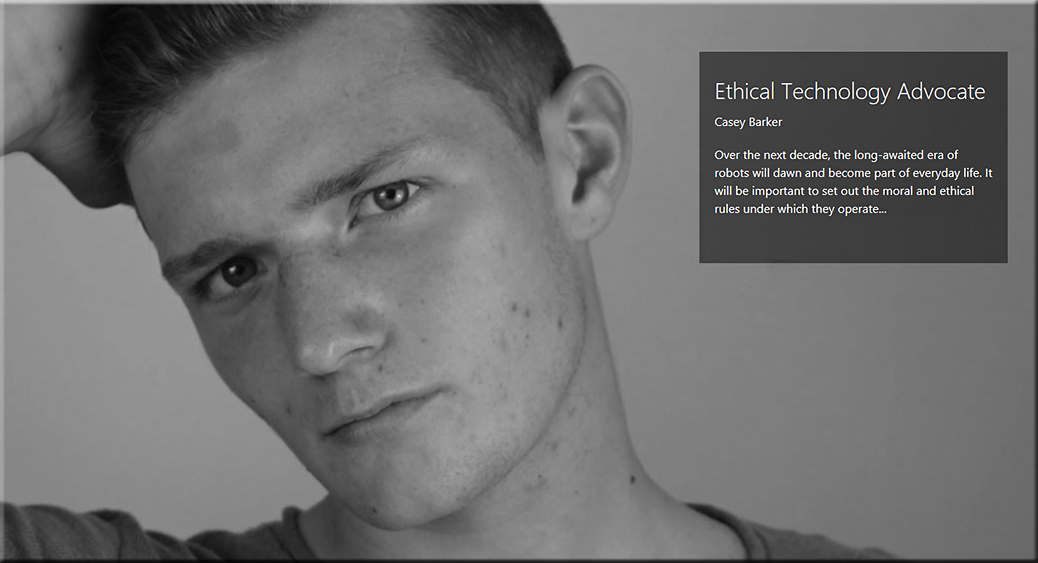 "Over the next decade, the long-awaited era of robots will dawn and become part of everyday life. It will be important to set out the moral and ethical rules under which they operate…"