Sony's canvas redefines the giant display landscape.
The bigger your giant display, the more important viewing angle becomes.
In this example, we're showing an 8K x 2K (7680 x 2160) screen.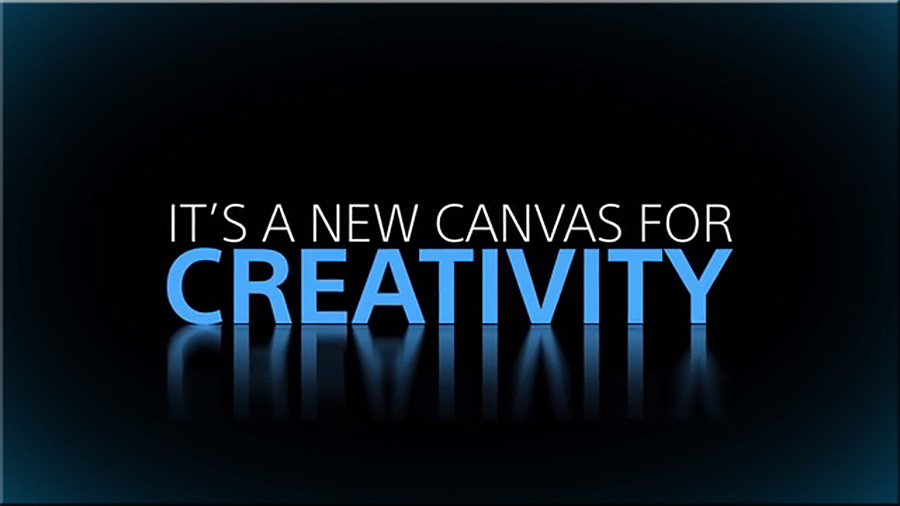 Sony redefines high-end visual display with new canvas for creativity — from blog.sony.com
Excerpt:
The scalable system is made up of multiple display units (each measuring 18 x 16 inches) that can be joined together with no bezels to create a limitless and seamless large-screen display.
Also see:
Excerpt:
Sony is literally blowing people away with their new Crystal LED technology. Sony's new Canvas display system is a high-end visual display that re-defines the landscape for large-scale visual entertainment. The new technology, Crystal Light Emitting Diode Integrated Structure (CLEDIS), uses Sony's ultrafine LEDs in a unique surface mounting structure as its light source to deliver a visual experience not possible with even the highest end conventional LED array. This scalable new type of canvas delivers an unmatched viewing experience, offering 99 percent black surface area, for high contrast, high resolution and immersive visuals.
This new type of canvas enables limitless flexibility and creativity in public spaces and high-end visual entertainment.  It is far more advanced when compared to the technologies currently available for large-scale display, offering a leap forward in depth, contrast, color, resolution and impact.
From DSC:
Leveraging the power of the BYOD phenomenon along with the increased usage of active learning-based classrooms, if students could "upload" their content to such enormous screens, one could easily imagine some highly-engaging discussions — providing students with excellent opportunities to create and share their own content.  Numerous windows and applications could be simultaneously displayed on such a video wall, providing/hosting some serious Jigsaw teaching techniques!