What Learners Really Want — from clomedia.com by Todd Tauber
Listen to your learners: They want speed, diversity and adaptability in internal development programs.
Excerpt (emphasis DSC):
Everyone knows most learning happens beyond the classroom walls and outside learning management systems. But new research shows just how much — and the data are startling.
In the past year, learning technology company Degreed conducted two separate surveys that show workers spend four to five times more time on self-directed learning than on internal or external learning offerings. They invest more than 14 hours a month, on average, learning on their own but just two to three hours on employer-provided learning.
Those numbers should inform how and why development needs to evolve — urgently.
…
Learners want easier and faster access to answers. Degreed found almost 70 percent of workers say the first thing they do when they need to learn something for their jobs is Google it, then read or watch what they find. About 42 percent look for a live or online course, but they do it on their own. Fewer than 12 percent turn to their learning organization first.
Learning and development people do pretty much the same thing. They are "Googling it" too, and not just because it's expedient. By a 3.5 to 1 margin, people believe self-directed learning is more effective in helping them succeed at work than taking part in company sponsored learning. These are mature adults. They have a good idea what they need.
…
Learners want to leverage the whole learning ecosystem. Informal learning initiatives should be valued because workers believe as much as 60 percent of the knowledge and skills they use on the job comes from informal learning.
From DSC:
I agree with Todd that this is where learning ecosystems come in.  Employees are trying to use a variety of tools and methods to tap into streams of up-do-date content.
To me, the charter of those involved with corporate training/development should be to help employees learn about the current set of tools available to them and how to use such tools. Then do the necessary research to give employees a place to begin using those tools — such as whom should a particular group of employees should follow on Twitter or Scoop.It, which websites/blogs are especially well done and applicable to their particular positions and area of expertise, etc.
The pace of change has changed and at times, it's moving too fast to create formal learning materials.  We need to tap into streams of content. Perhaps those in corporate U's could even be helping to curate and create the most beneficial streams of content for their employees in key strategic areas — and doing so using small, bite-sized chunks. They could recommend — and to some degree even provide — the platforms employees could use for self-directed learning. This self-directed learning wouldn't be all alone though — each employee would be building and interacting with folks within their own Personal Learning Network (PLN); each person's learning ecosystem would likely look different from others' learning ecosystems.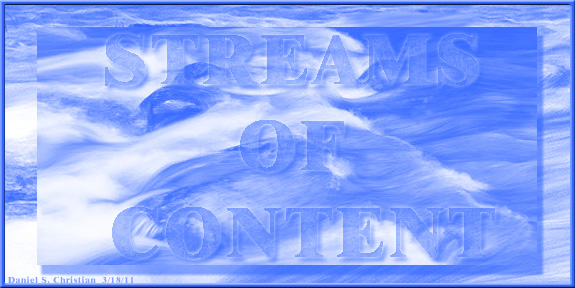 Also relevant/see: