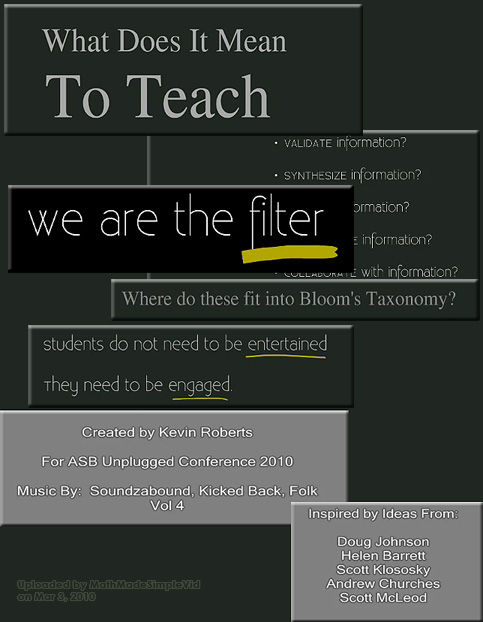 Originally saw this at:
The Educator's PLN- posted by Chris McEnroe on 3/28/11
---
Also, very relevant here is the following posting from Arne Duncan at ED.gov blog:
---
The Changing Face of American Education
(Cross-posted from the White House Blog)

One of the greatest challenges facing our country is the coming retirement of more than 1 million baby-boomer teachers. This challenge has presented us with a once in a lifetime opportunity to help reshape education in America by recruiting and training the next generation of great American teachers.
Teaching is a rewarding and challenging profession where you can make a lasting impact. Teachers have a positive influence on students, schools, and communities, now and into the future. Schools across the nation are in need of a diverse set of talented teachers, especially in our big cities and rural areas, and especially in the areas of Math, Science, Technology, Special Education, and English Language Learning.
That's why the department launched the TEACH campaign — a bold new initiative to inspire and empower the most talented and dedicated Americans to become teachers. We know that next to parental support, there is nothing more important to a child's education than the quality of his or her teachers.
Many of you are already thinking about becoming teachers. The TEACH campaign provides tools at your fingertips to navigate the academic and professional requirements that will credential you to succeed as a teacher in one of our schools. TEACH.gov features an online path to teaching and over 4,000 listed, open teaching positions.
---
Also see:
---