What Gen Z thinks about ed tech in college — from edtechmagazine.com by D. Frank Smith
A report on digital natives sheds light on their learning preferences.
Excerpt (emphasis DSC):
A survey of the collegiate educational-technology expectations of 1,300 middle and high school students from 49 states was captured by Barnes and Noble. The survey, Getting to Know Gen Z, includes feedback on the students' expectations for higher education.
"These initial insights are a springboard for colleges and universities to begin understanding the mindset of Gen Z as they prepare for their future, focusing specifically on their aspirations, college expectations and use of educational technology for their academic journey ahead," states the survey's introduction.
Like the millennials before them, Generation Z grew up as digital natives, with devices a fixture in the learning experience. According to the survey results, these students want "engaging, interactive learning experiences" and want to be "empowered to make their own decisions." In addition, the students "expect technology to play an instrumental role in their educational experience."
From DSC:
First of all, I'd like to thank D. Frank Smith for the solid article and for addressing the topic of students' expectations. These messages were echoed in what I heard a few days ago at the MVU Online Learning Symposium, a conference focused on the K-12 space.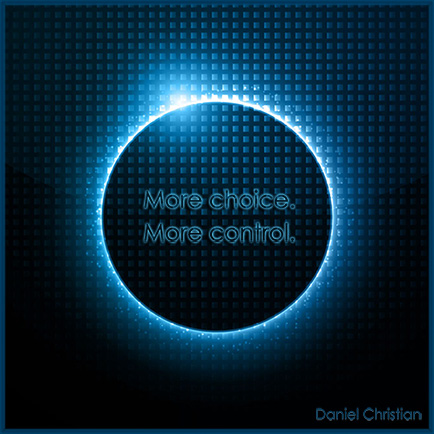 I want to quote and elaborate on one of the items from the report (as mentioned in the article):

"There is a need for user-friendly tools that empower faculty to design the kinds of compelling resources that will comprise the next wave of instructional resources and materials," the report states.
Most likely, even if such tools were developed, the end goal from the quote above won't happen. Why? Because:
Most faculty simply don't have the time — they are being overrun with all sorts of other demands on their time (committees, task forces, advising, special projects, keeping up with the changes in their disciplines, etc.)
Even with user-friendly tools, one still needs a variety of skill sets to create engaging, sophisticated content and learning environments. Creating "the next wave of instructional resources and materials" is waaaaaay beyond the skillsets of any one person!!! Numerous skills will be required to create the kinds of learning materials that we can expect to see in the future:

Information architecture

Instructional design

Interaction design

Videography and creating/working with multiple kinds of media


Programming/coding

Responsive web design and knowing how best to design content for multiple kinds of devices


User experience design

Graphic design

Game design

Knowledge of copyrights

Expertise in accessibility-related items


The ability to most effectively write for blended and/or online-based approaches

Knowing how to capture and use learning analytics/data

Keeping up with advancements in human computer interfaces (HCI)

Staying current with learning space design

How best to deliver personalized learning

and much more!
This is why I continue to assert that we need a much more team-based approach to creating our learning environments. The problem is, very few people are listening to this advice.
How can I say this?
Because I continue to hear people discussing how important professional development is and how much support is needed for faculty members.  I continue to see quotes, like the above one, that puts the onus solely on the backs of our faculty members. Conferences are packed full with this type of approach.

Let's get rid of that approach — it's not working!  Or at least not nearly to the degree that students need it to. There may be a small percentage of faculty members who have the time and skills to pull some things off here, but even they will run into some walls eventually (depending upon the level of sophistication being pursued). None of us can do it all.

But for the most part, years have gone by and not much has changed. Rather, we need to figure out how we could use teams to create and deliver content. That would be a much wiser use of our energies and time. This perspective is not meant to dog faculty members — it's just recognizing realities:
One person simply can't do it all anymore.
Tools don't exist that can pull all of the necessary pieces together.

Even if such tools existed, they won't be able to keep pace w/ the exponential rate of technological changes that we're currently experiencing —

and will li

kely continue to experience over the next 10-20 years.
If we're going to insist on faculty members creating the next wave of instructional materials and resources, then faculty members better look out — they don't know what's about to hit them.  Forget about having families. Forget about having a life outside of creating/delivering content.  And find a way to create a 50-60 hour work DAY (not week) — cause that's how much time one will need to achieve any where's close to mastery in all the prerequisite areas.