What factors help active learning classrooms succeed? — from rtalbert.org Robert Talbert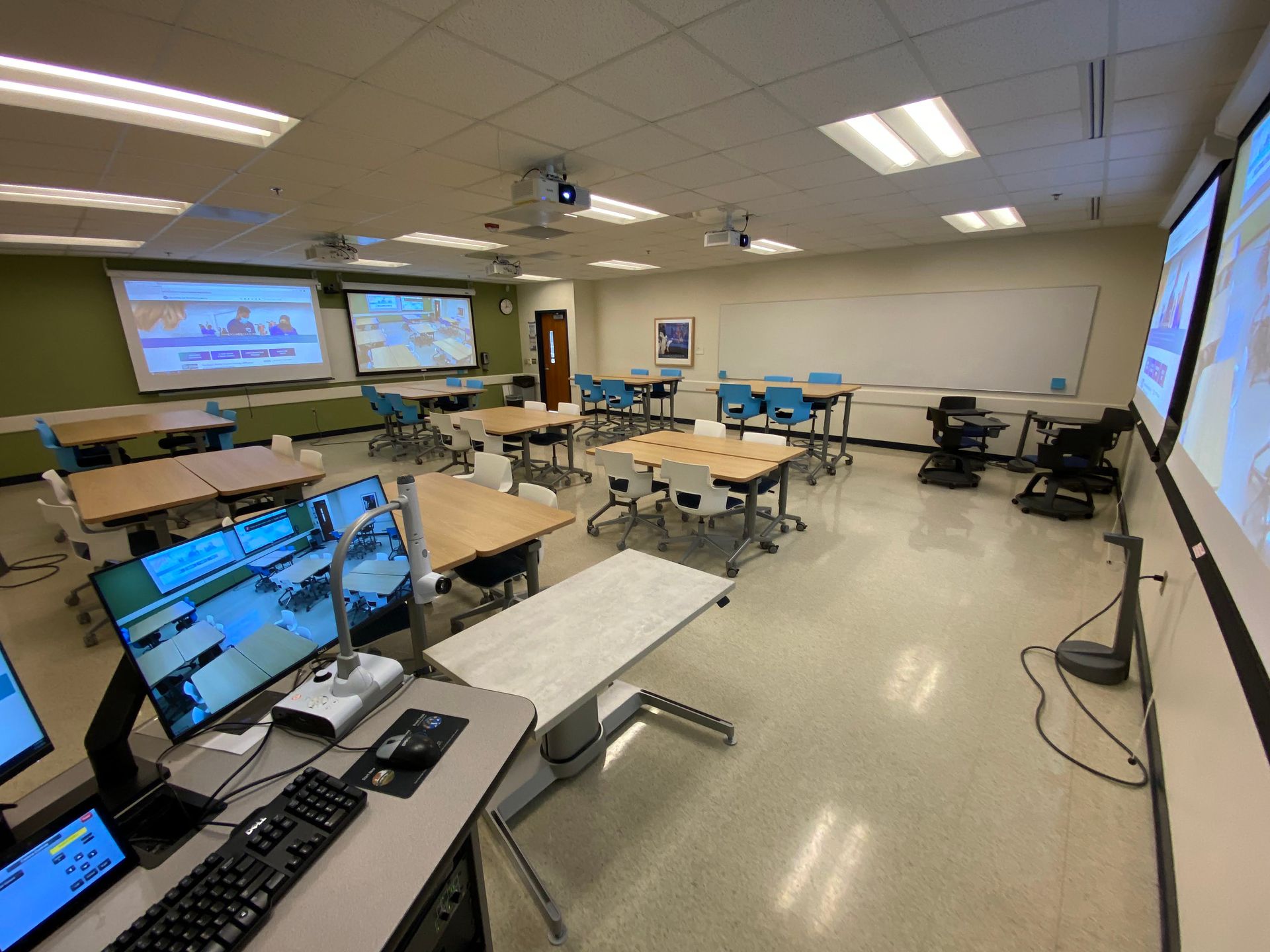 Excerpt:
The idea that the space in which you do something, affects the thing you do is the basic premise behind active learning classrooms (ALCs).
…
The biggest message I get from this study is that in order to have success with active learning classrooms, you can't just build them — they have to be introduced as part of an ecosystem that touches almost all parts of the daily function of a university: faculty teaching, faculty development and support, facilities, and the Registrar's Office to name a few. Without that ecosystem before you build an ALC, it seems hard to have success with students after it's built. You're more likely to have an expensive showcase that looks good but ultimately does not fulfill its main purpose: Promoting and amplifying active learning, and moving the culture of a campus toward active engagement in the classroom.
From DSC:
Thank you Robert for your article/posting here! And thank you for being one of the few faculty members who:
Regularly share information out on LinkedIn, Twitter, and your blog (something that is all too rare for faculty members throughout higher education)

Took a sabbatical to go work at a company that designs and develops numerous options for implementing active learning setups throughout the worlds of higher education, K12 education, and the corporate world as well. You are taking your skills to help contribute to the corporate world, while learning things out in the corporate world, and then  taking these learnings back into the world of higher education.
---
This presupposes something controversial: That the institution will take a stand on the issue that there is a preferred way to teach, namely active learning, and that the institution will be moving toward making active learning the default pedagogy at the institution. Putting this stake in the ground, and then investing not only in facilities but in professional development and faculty incentives to make it happen, again calls for vigorous, sustained leadership — at the top, and especially by the teaching/learning center director.

Robert Talbert
---