Using Virtual Reality for Career Training — from techlearning.com by Erik Ofgang
The Boys & Girls Clubs of Indiana have had success using virtual reality simulations to teach students about career opportunities.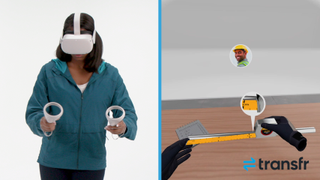 Excerpts:
Virtual reality can help boost CTE programs and teach students about potential careers in fields they may know nothing about, says Lana Taylor from the Indiana Alliance of Boys & Girls Clubs of America.
…
One of those other resources has been a partnership with Transfer VR to provide students access to headsets to participate in career simulations that can give them a tactile sense of what working in certain careers might be like.
"Not all kids are meant to go to college, not all kids want to do it," Taylor says. "So it's important to give them some exposure to different careers and workforce paths that maybe they hadn't thought of before." 
---
AI interviews in VR prepare students for real jobseeking — from inavateonthenet.net