Some Pods Will Outlast the Pandemic  — from educationnext.org by Michael Horn
Students, parents say they appreciate the support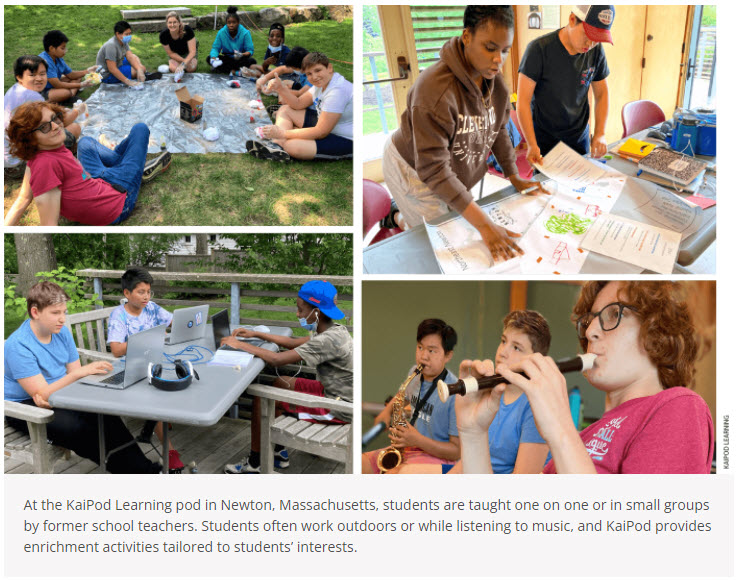 And yet many pods that have an institutional structure behind them, rather than being fully parent-run, have survived. They are finding their niches and growing. Despite fears that pods would benefit only people in prosperous suburbs such as Newton, some of the most robust pod experiments have taken place in school districts disproportionately serving low-income and minority students.