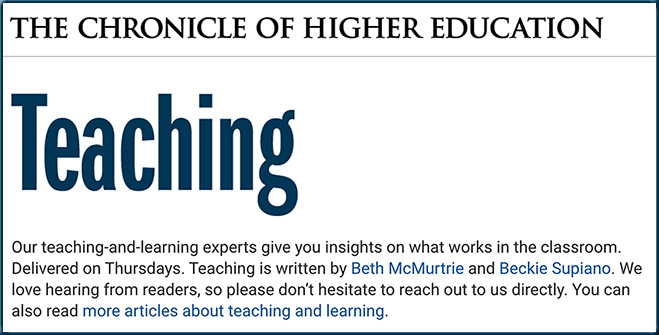 Subject: Teaching: Tips for Helping Students Through Another Tough Semester — from chronicle.com by Beckie Supiano
This week:
I share some simple ways professors can help stressed-out students navigate their courses.
I pass along some other resources for supporting students during the pandemic.
I share some recent articles you may have missed.
I ask for your perspective on how the fall semester is unfolding.