---
From DSC:
The items below are meant for those involved with digital transformation, developing strategy, and keeping one's organization thriving into the future.
---
Strategy in the Digital Revolution with Ryan McManus — from dukece.com; with thanks to Laura Goodrich for this resource out on Twitter
Description of webinar:
Today, every business is focused on digital transformation, yet most organizations are struggling to realize value from their efforts and investments. Less than 20% of business leaders believe their digital transformation efforts have been successful. With unprecedented access to data and technology, how is it that firms and their leaders are experiencing such disappointing results?
At the root of the problem is the disconnect between how leaders understand strategy and the new rules of the digital revolution. Most leaders haven't been taught how to think about a world that is very different from the one which gave rise to popular strategic concepts, and as a result, they apply outdated strategy models and thinking to the new world, trying to squeeze the competitive realities of the digital revolution into linear, analog strategic planning concepts.
In this complimentary on-demand webinar, Ryan McManus, lecturer at Columbia University Business School and Duke Corporate Education, discusses the New Strategy Playbook, including:
The current state and evolution of the digital revolution, and what's next
The four levels of digital strategy: how you can adapt your approach to win
Why traditional approaches to strategy have reached their limits
Implications for leadership development
Example slides: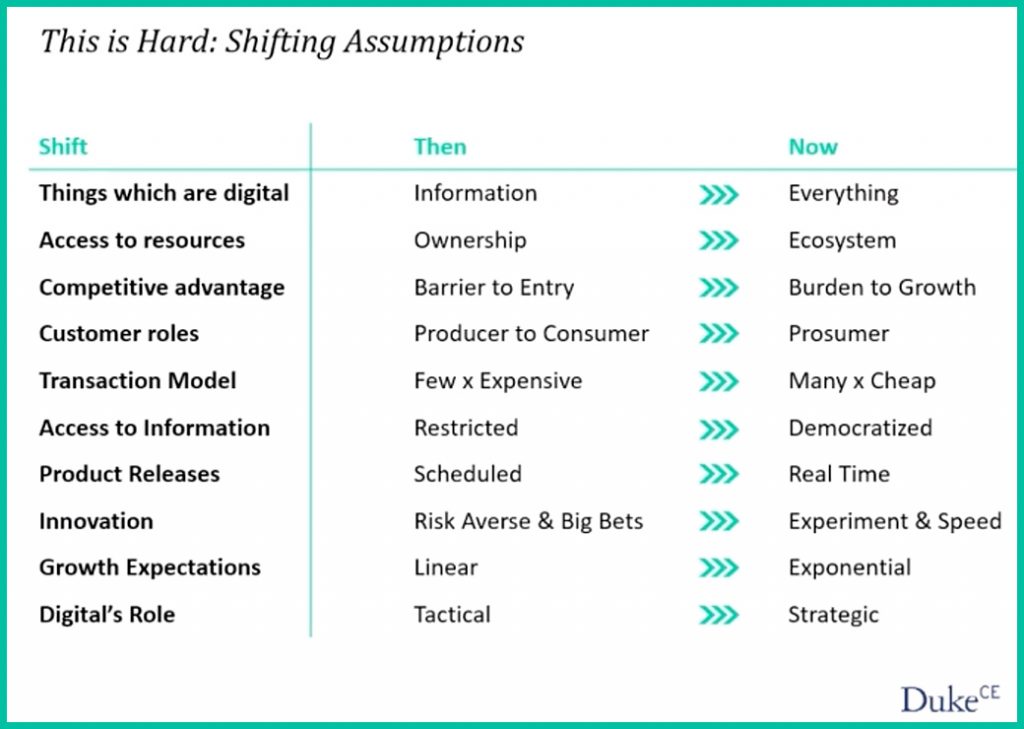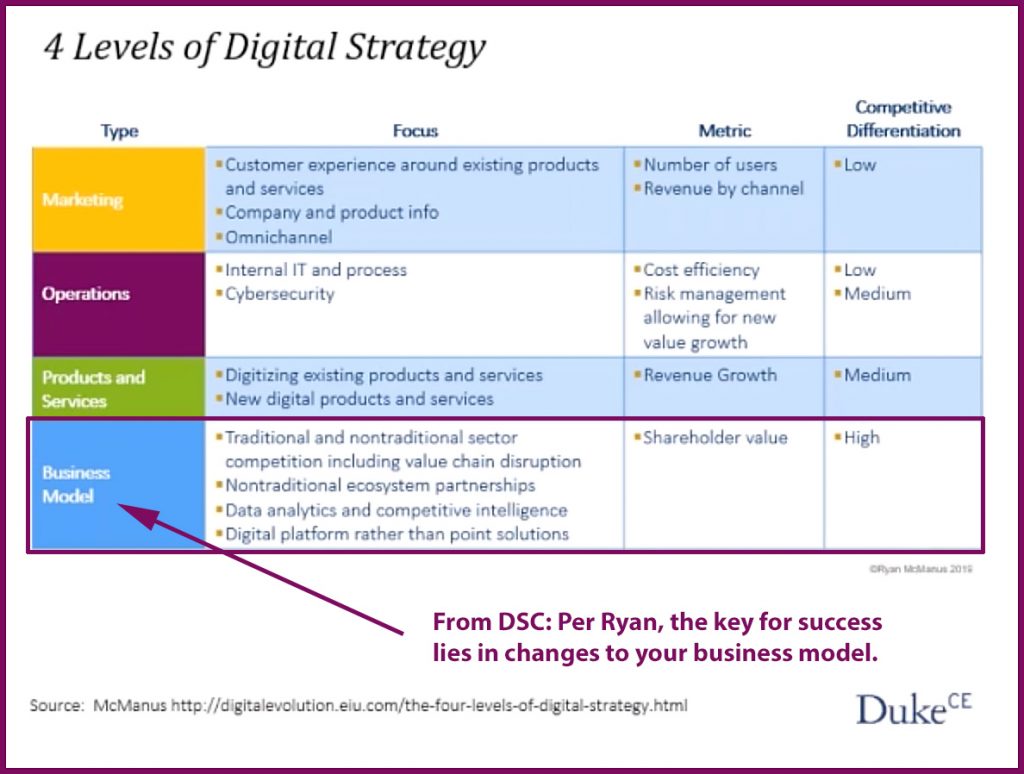 Also see: