The most effective tech tools for lawyers? New survey says they ain't what you think — from lawsitesblog.com by Bob Ambrogi
Out [on 8/7/19] is the 2019 Aderant Business of Law and Legal Technology Survey, published by Aderant, a global provider of business management software for law firms.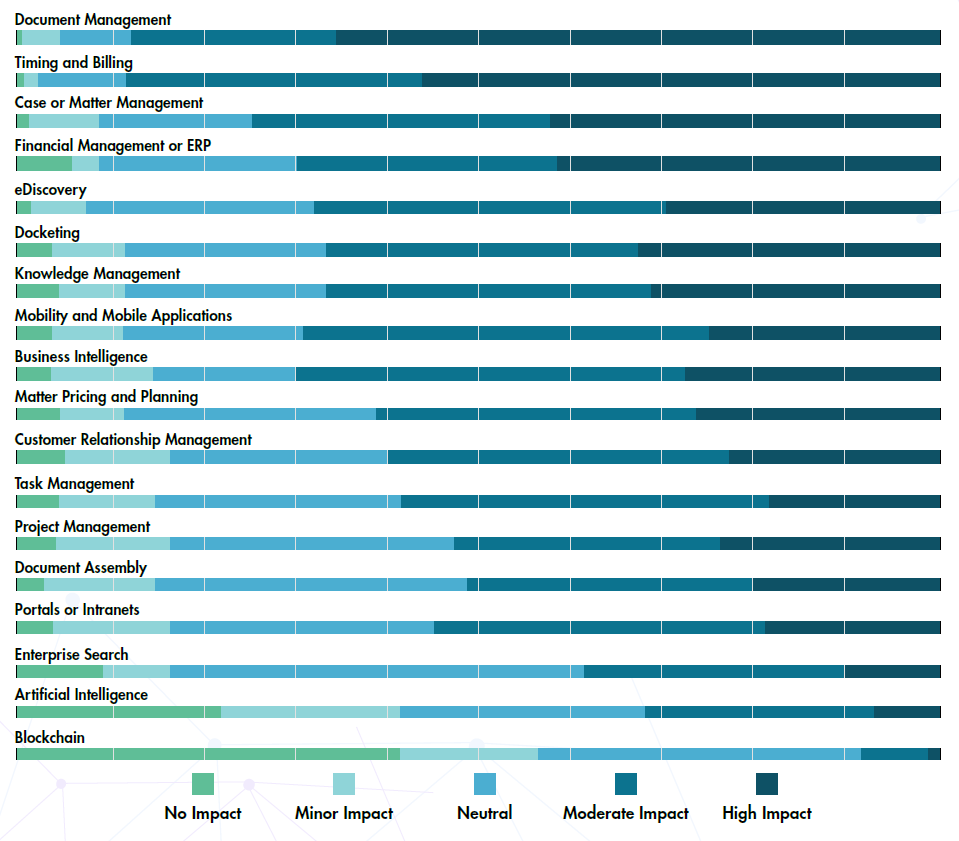 From DSC:
It will be very interesting to see such a chart in just 2-3 years from now…#AI will be moving up the chart, guaranteed.