5 Years Since Starbucks Offered to Help Baristas Attend College, How Many Have Graduated? — from edsurge.com by Rebecca Koenig
Excerpts:
…nearly 3,000 Starbucks employees who have earned bachelor's degrees online through the company-university partnership program.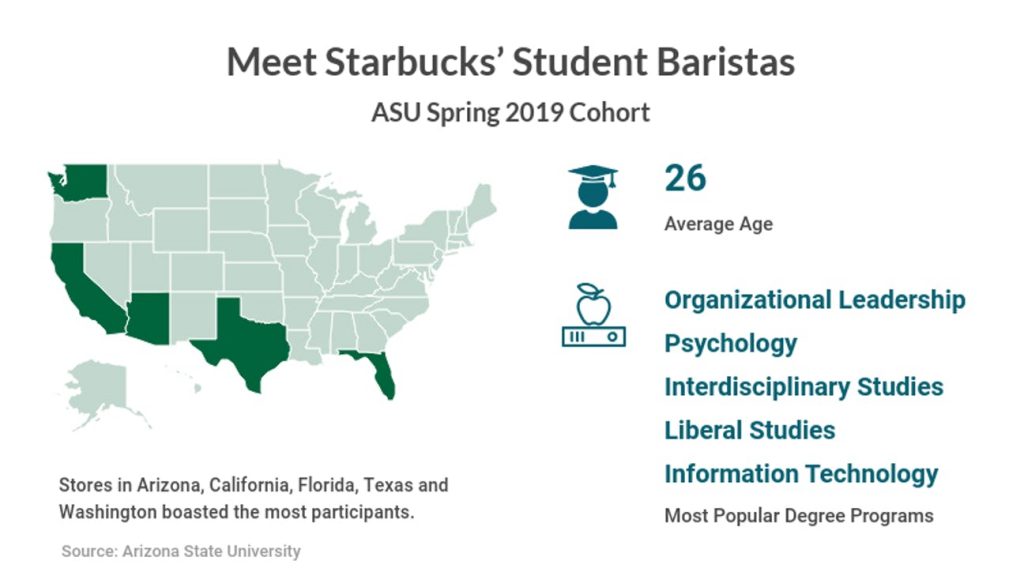 The arrangement was possible logistically because Humberstone took her courses in business and environmental sustainability entirely online. And it was feasible financially because Starbucks and Arizona State University covered most of her tuition bill.