Humans are hardwired to forget. But research shows that strategies like peer-to-peer explanations, regular review, and interleaving can boost retention. pic.twitter.com/0IVVz2M3FJ

— edutopia (@edutopia) December 6, 2018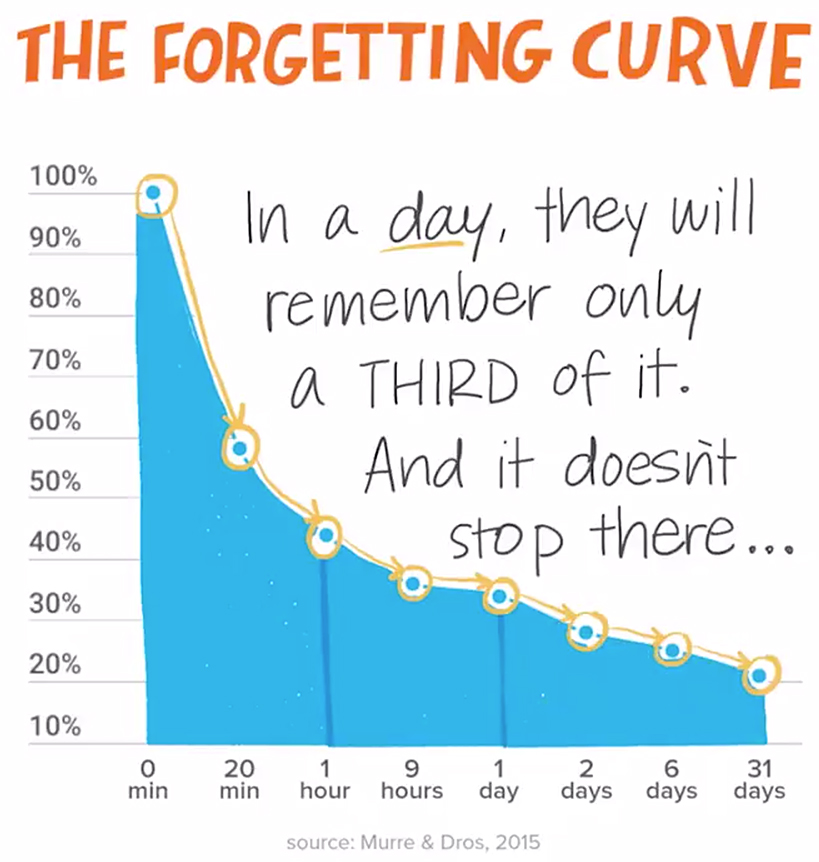 From DSC:
This is where the quizzing features/tools within a Learning Management System such as Canvas, Moodle, Blackboard Learn, etc. are so valuable. They provide students with opportunities for low-stakes (or no-stakes) practice in retrieving information and to see if they are understanding things or not. Doing such formative assessments along the way can point out areas where they need further practice, as well as areas where the students are understanding things well (and only need an occasional question or two on that item in order to reduce the effects of the forgetting curve).