From DSC:
I just found out about the work going out at LearningScientists.org.
I was very impressed after my initial review of their materials! What I really appreciate about their work is that they are serious in identifying some highly effective means of how we learn best — pouring over a great deal of research in order to do so. But they don't leave things there. They help translate that research into things that teachers can then try out in the classroom. This type of practical, concrete help is excellent and needed!
Daniel Willingham and some of his colleagues take research and help teachers apply it as well

Another person who does this quite well is Pooja Agarwal, an Assistant Professor, Cognitive Scientist, & former K-12 Teacher. Pooja is teaming up with Patrice Bain to write a forthcoming book entitled,

Powerful Teaching: Unleash the Science of Learning! 

She founded and operates the

RetrievalPractice.org site.

)
From the LearningScientists.org website (emphasis DSC):
We are cognitive psychological scientists interested in research on education. Our main research focus is on the science of learning. (Hence, "The Learning Scientists"!)
Our Vision is to make scientific research on learning more accessible to students, teachers, and other educators.
Click the button below to learn more about us. You can also check out our social media pages: Facebook, Twitter, Instagram, & Tumblr.
They have a solid blog, podcast, and some valuable downloadable content.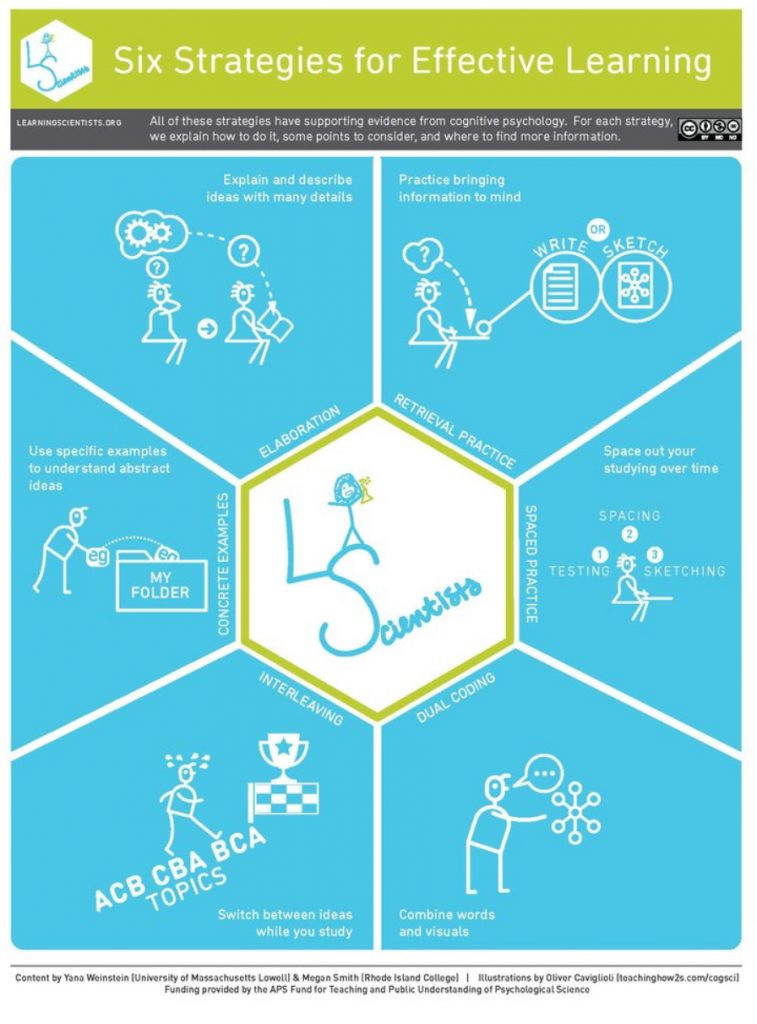 In the downloadable content area, the posters that they've created (or ones like them) should be posted at every single facility where learning occurs — K-12 schools, community colleges, colleges, universities, libraries of all kinds, tutoring centers, etc. It may be that such posters — and others like them that encourage the development of metacognitive skills of our students — are out there. I just haven't run into them.
For example, here's a poster on learning how to study using spaced practice: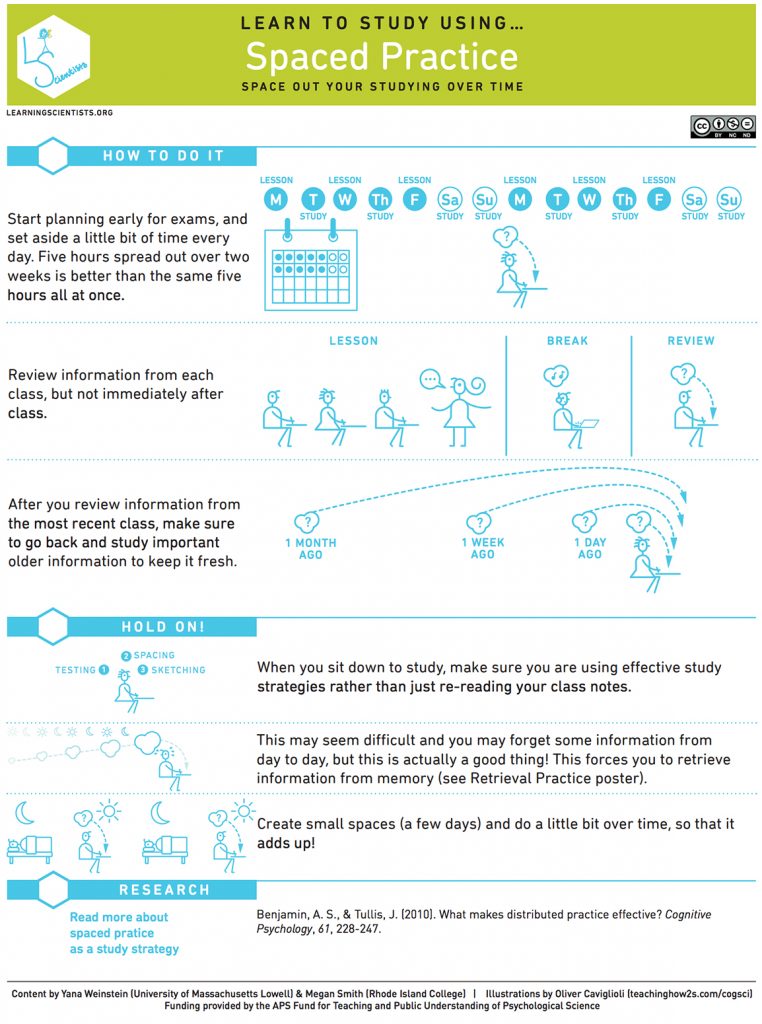 Anyway, there's some great work out there at LearningScientists.org!
---
Also relevant here, see: