Immersive VR Education showcases the power of learning through virtual reality — from vrfocus.com by Nina Salomons
Pixar co-founder Loren Carpenter was 'teleported' live into a virtual classroom in the UK.
Excerpt:
Virtual reality (VR) has often been mentioned as the empathy machine, however it has many use cases. When it comes to memory and retention it looks like VR is not only useful for simulation but for education as well. Immersive VR Education teamed up with HTC Vive and Windsor Forest Colleges Group to create a memorable experience of virtual teaching.
On the April 25th ten students from Windsor Forest Colleges Group in the UK put on an HTC Vive headset and guided by David Whelan CEO & Founder of Immersive VR Education and Mike Armstrong, Senior/Lead Developer of Immersive VR Education using the free VR social education and presentation platform ENGAGE. ENGAGE allows users to hold meetings, classes, private lessons and presentations. Users can record, create their own lessons and presentations as well as allow users to interact with virtual objects.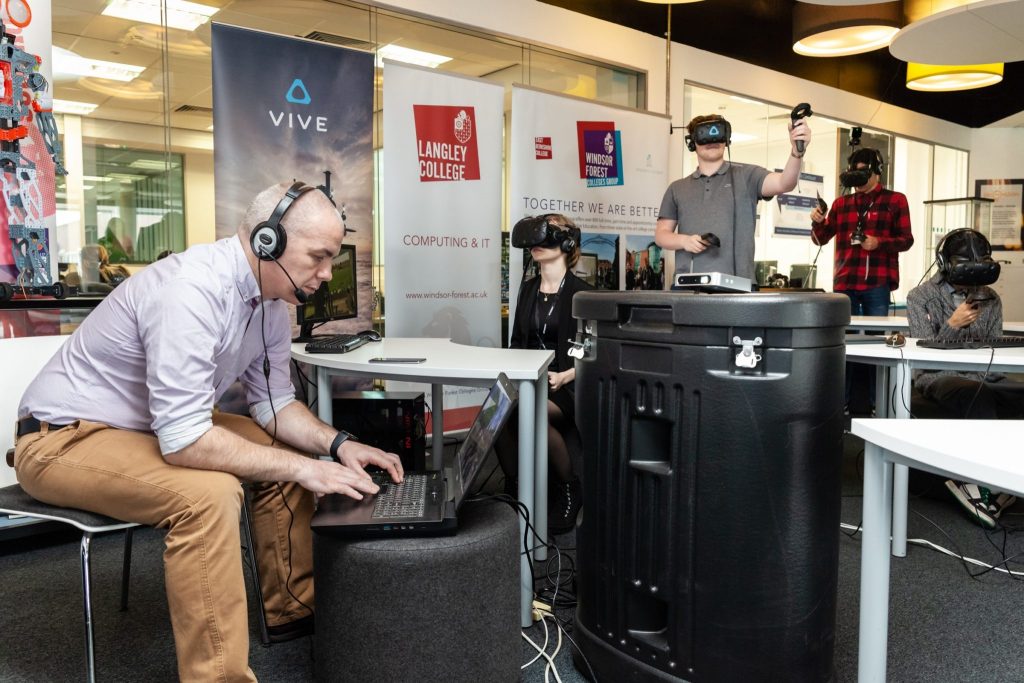 The difference between Virtual Reality, Augmented Reality and Mixed Reality — from forbes.com Julia Tokareva
---
Addendum on 5/5/18
---
Oculus Go Has Arrived and It's a Big Deal — from vrscout.com by Jonathan Nafarrete
Excerpt:
The $200 Oculus Go is the most accessible VR headset today.
Up until now, one of the biggest barriers to entry for VR has been price. Headset adoption has taken a conservative growth path, mostly due in part to high prices of PC-required systems or just requiring consumers to own a specific line of VR compatible phones to pair with mobile headsets.
But now the Oculus Go is finally here and it's a big deal, especially for the millions of iPhone users out there who up until today have had limited options to get into VR.
Starting today, the Oculus Go standalone VR headset is available for purchase for $199. Available for sale on Oculus.com in 23 countries, you can also pick up one online from Amazon or in Best Buy Stores in the U.S. The Oculus companion app used for initial setup is available for both iPhone or Android devices.