Innovative classroom furnishings encourage creativity and collaboration — from educationdive.com by Amelia Harper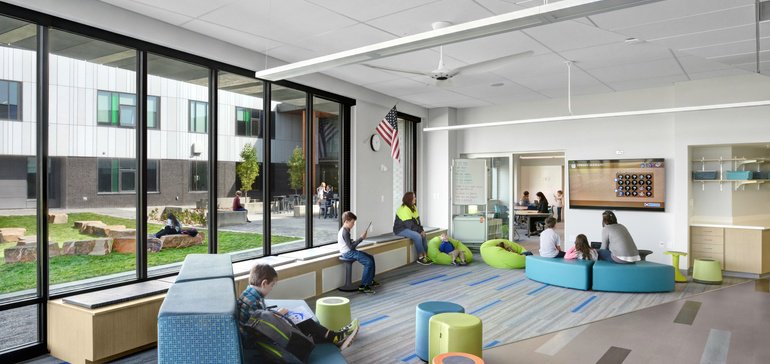 Dive Brief:
Teachers in Long Island's Baldwin Schools have been invited to apply for funds to redesign their classroom space as a way to encourage innovation and are reinvigorating their own personal teaching styles along the way, according to The Hechinger Report.
Ann Marie Lynam, a middle school teacher who works with students ranging from those with special needs students to the academically advanced, finds that a multifunction, mobile classroom with a variety of comfortable seating options has forced her to become more innovative in her teaching style and encourages collaborative efforts that rely more on conversation and less on technology.
Tricia Wilder, a kindergarten teacher at a nearby school, redesigned her space with flexible seating and a "theater nook" that encourages creative play and has also added more technology to the classroom to facilitate individualized instruction.