From DSC:
In terms of learning, having to be in the same physical place as others continues to not be a requirement nearly as much as it used to be. But I'm not just talking about online learning here. I'm talking about a new type of learning environment that involves both hardware and software to facilitate collaboration (and it was designed that way from day 1). These new types of setups can provide us with new opportunities and affordances that we should begin experimenting with immediately.

Check out the following products — all of which allow a person to contribute to a discussion or conversation from anywhere they can get Internet access:
When you go to those sites, you will see words and phrase such as:
Visual collaboration software

Virtual workspace

Develop

Share

Inspire

Design

Global teams

A visual collaboration solution that links locations, teams, content, and devices in an immersive, shared workspace

Teamwork

Create and brainstorm with others

Digital workplace platform

Eliminate the distance between in-office and remote employees

Jumpstart spontaneous brainstorms and working sessions
So using these types of software and hardware setups, I can contribute regardless of where I'm located. Remote learning — from anywhere in the world — being combined with our face-to-face based classrooms.
Also, the push for Active Learning Classrooms (ALCs) continues across higher education. Such hands-on, project-learning based, student-centered approaches fit extremely well with the collaboration setups mentioned above.
Then, there's the insight from Simon Dudley in this article:
"…video conferencing is increasingly an application within in a larger workflow…"
Lastly, if colleges and universities don't have the funds to maintain their physical plants, look for higher education to move increasingly online — and these types of solutions could play a significant role in that environment. Plus, for working adults who need to reinvent themselves, this is an extremely efficient means of picking up some new skills and competencies.
So the growth of these types of setups — where the software and hardware work together to support worldwide collaboration — will likely create a powerful, new, emerging piece of our learning ecosystems.
---
---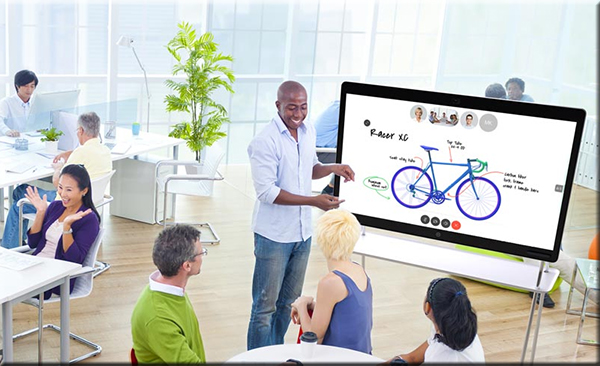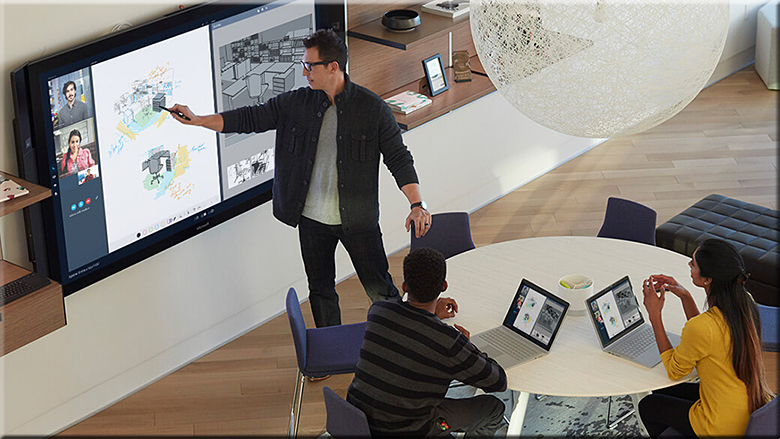 ---
---
Remote learning — from anywhere in the world — being combined with our face-to-face based classrooms.
---
---