Questions from DSC:
Which jobs/positions are being impacted by new forms of Human Computer Interaction (HCI)?

What new jobs/positions will be created by these new forms of HCI?

Will it be necessary for instructional technologists, instructional designers, teachers, professors, trainers, coaches, learning space designers, and others to pulse check this landscape?  Will that be enough? 

Or will such individuals need to dive much deeper than that in order to build the necessary skillsets, understandings, and knowledgebases to meet the new/changing expectations for their job positions?

How many will say, "No thanks, that's not for me" — causing organizations to create new positions that do dive deeply in this area?

Will colleges and universities build and offer more courses involving HCI?

Will Career Services Departments get up to speed in order to help students carve out careers involving new forms of HCI?

How will languages and language translation be impacted by voice recognition software?

Will new devices be introduced to our classrooms in the future?

In the corporate space, how will training departments handle these new needs and opportunities?  How will learning & development groups be impacted? How will they respond in order to help the workforce get/be prepared to take advantage of these sorts of technologies? What does it mean for these staffs personally? Do they need to invest in learning more about these advancements?

As an example of what I'm trying to get at here, who all might be involved with an effort like Echo Dot?  What types of positions created it? Who all could benefit from it?  What other platforms could these technologies be integrated into?  Besides the home, where else might we find these types of devices?
Echo Dot is a hands-free, voice-controlled device that uses the same far-field voice recognition as Amazon Echo. Dot has a small built-in speaker—it can also connect to your speakers over Bluetooth or with the included audio cable. Dot connects to the Alexa Voice Service to play music, provide information, news, sports scores, weather, and more—instantly.
Echo Dot can hear you from across the room, even while music is playing. When you want to use Echo Dot, just say the wake word "Alexa" and Dot responds instantly. If you have more than one Echo or Echo Dot, you can set a different wake word for each—you can pick "Amazon", "Alexa" or "Echo" as the wake word.
Or how might students learn about the myriad of technologies involved with IBM's Watson?  What courses are out there today that address this type of thing?  Are more courses in the works that will address this type of thing? In which areas (Computer Science, User Experience Design, Interaction Design, other)?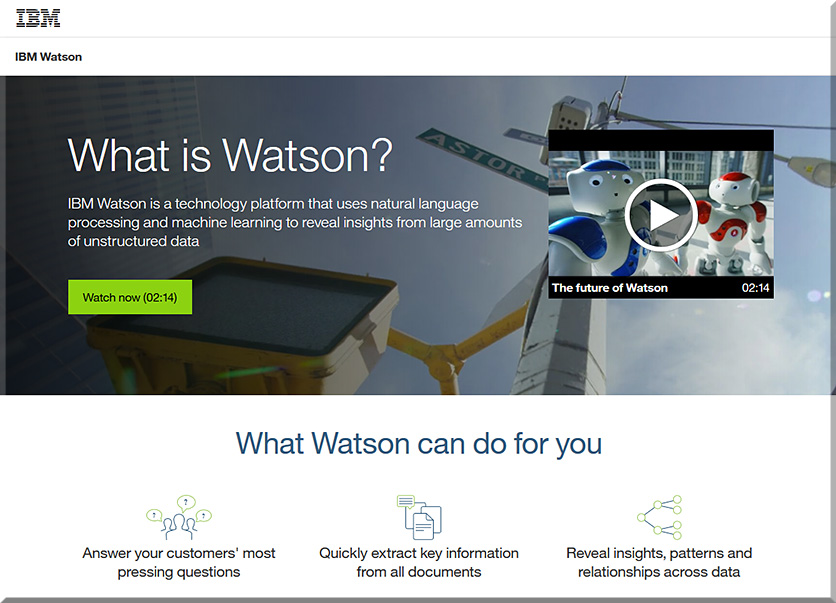 Lots of questions…but few answers at this point. Still, given the increasing pace of technological change, it's important that we think about this type of thing and become more responsive, nimble, and adaptive in our organizations and in our careers.