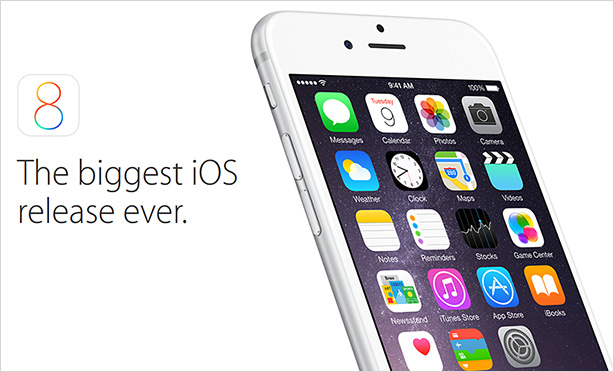 What's new in iOS 8? — from apple.com
Review: iOS 8 brings new features and high performance to Apple's mobile devices — from geekwire.com by Blair Hanley Frank
20 iOS 8 New Features & Tips You Need To Know — from hongkiat.com
.
.
New in iOS 8: Start Text-To-Speech Easily with Speak Screen  — from bdmtech.blogspot.com / Assistive Technology Blog
.
The exciting impacts of iOS8 on iBeacon  — from blog.fosbury.co by Willem Spruijt
.
Apple Adds Bundles And Previews To Give App Developers More Way — from techcrunch.com by Darrell Etherington
.
Why We're Excited About iOS 8 and How to Get the Most Out of It — from trueventures.com
Excerpt:
The features that excite me the most in iOS 8 are Metal, Interactive Notifications and App Extensions.
.
Addendum on 9/19/14: