Notes from DSC:
Some of the material in

this presentation

or

the website

may not be appropriate for a younger audience.
Notice how many potential jobs/roles/positions/skillsets can be explored here!
.

.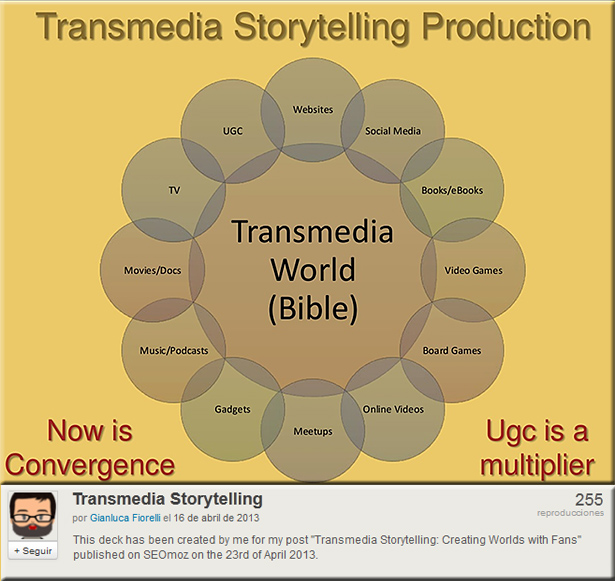 From DSC:
The word Bible is here not quite I think of as the Bible…but you'll get the point if you review Gianluca's presentation.
.
.
.
Questions from DSC:
What opportunities might be presented by this type of trend within the worlds of education/training? (i.e. within K-12, higher ed, the corporate world)

What sorts of streams of contents could be created for educational/training-related purposes?

What sorts of open doors are now present within the world of communications? For a church, a school, a college, a business?

How can we incorporate the use of story more effectively in our teaching and learning environments? (If we could do this, we could greatly increase our students' ROI.)