On 10/18/2012, in Apple, cloud-based computing / apps / other cloud-related, corporate / business world, e-books, Google, media/film, Microsoft, music, television, vendors, by Daniel Christian
On 07/19/2012, in tools, by Daniel Christian
Soundplay: The Intersection of Music, Gaming and Technology — from mylifescoop.com by Jason Johnson
Excerpt:
Soundplay is an exploration of the new gaming landscape, where independent game developers are today having the same transformative impact indie musicians have had on music over the past decade. We asked five innovative young game developers to create original games that didn't simply use music as a soundtrack but that were original works inspired by specific songs. Today we feature another one of those five. It's a remarkable time in the gaming world, where thanks to Intel's advances in processing technology indie developers can create fully formed games without the assistance of major publishers.
On 06/21/2012, in music, by Daniel Christian
Very exciting prospects in iPad music notation — from the "iPad and Technology in Music Education" blog by Paul Shimmons
.
.
Music Notation App from Notion is on sale right now — by Paul Shimmons
iPad Interfaces for Audio and MIDI  — from the "iPad and Technology in Music Education" blog by Paul Shimmons
One of the items mentioned here was the GuitarJack:
Open Goldberg Variations: free, open source recording and modern score of classical masterpiece — from boingboing.net/ by Rob Beschizza
.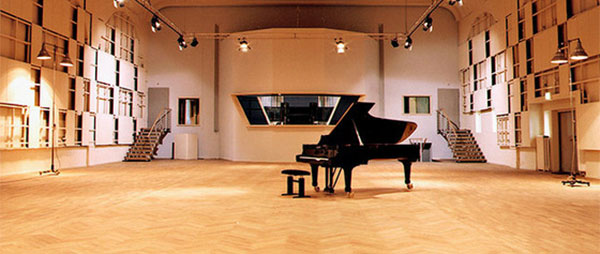 .
Excerpt:
Performed by Kimiko Ishizaka on a Bösendorfer 290 Imperial in Berlin's Teldex Studio, there's already plenty to love about a new cut of Bach's Goldberg Variations. But this one is also the first fan-funded, open source, and completely free recording of it.
"Every part of it is free for you to use, share, and copy," said Robert Douglass, who launched the successful Kickstarter project behind Werner Schweer's new version of the classic score and its production.
Reconfigured sheet music collages — from thisiscolossal.com
Examples:
.
On 04/13/2012, in animation, art, cloud-based computing / apps / other cloud-related, creativity, media/film, music, productivity / tips and tricks, storytelling, tools, transmedia, by Daniel Christian
Animator creates incredible musical painting with $5 iPad app [VIDEO] — from Mashable by Christine Erickson
Excerpt:
"I really recommend it to anyone who does storyboards, concept art and animators, filmmakers, producers, whatever — this is the future," says the video's lead animator and director, Whitney Alexander. (You can see the full making-of here.)
Also see: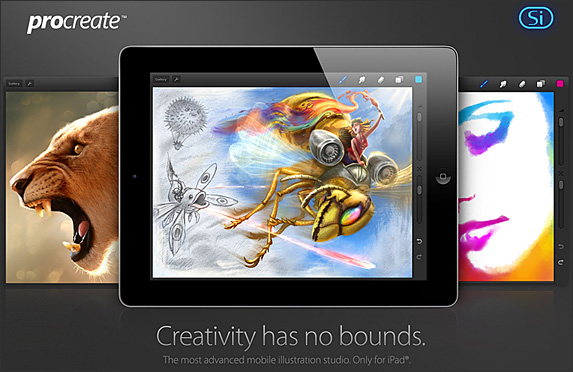 From DSC:
When someone introduces a powerful technology, I'm always amazed at the innovative directions that it goes in.  Years ago, when I was taking an introductory course re: multimedia applications at San Francisco State University's Multimedia Studies Program, I was fascinated by the wide variety of ways in which the students solved the same assignment.  Such creative thinking was engaging, fun. Glory to God for our creative minds!
Some items that reminded me of this:
One item Johnny mentioned was Ocarina:
 Also see:
From DSC:
My dad forwarded this link to me recently…and though I don't know the words that this beautiful lady is singing, her joy is contagious and she seems beautiful both on the inside and the outside.  Enjoy and give thanks!
How to make music with your iPad — from pcmag.com by Jamie Lendino
The iPad is capable of real music composition work, and in ways that you've probably never seen before; here are the apps you need right now.
Addendum later on 3/5/12: