On 03/26/2022, in 3D, design, engineering, graphics, innovation, maker movement, platforms, programming, teachers, teaching & learning, tools, by Daniel Christian
Tinkerhunts — from engagetheirminds.com by Terri Eichholz
Excerpt:
For anyone new to 3d design, Tinkercad is the perfect entry level program. It's free, web-based, and contains lots of tutorials. As a teacher, you can create classes and assign projects that you can oversee through a dashboard. I've used it with students from 2nd grade through 12th, so it's quite a versatile tool.
…
That's why I think these Tinkerhunts from HL Modtech (Mike Harmon, @HLTinkercad) are pretty genius. In the first one, he gives kudos to his student, Kingston, who first gave him the idea for these three-dimensional virtual scavenger hunts.
Also see:
On 03/16/2022, in art, creativity, Daniel S. Christian, design, digital photography, Emotion, engagement / engaging students, faith, global / globalization, hearts -- matters of the heart, photography, by Daniel Christian
World Nature Photography Awards 2021 Winners — from worldnaturephotographyawards.com
Amazing Pictures of the Nazaré Wave — from fubiz.net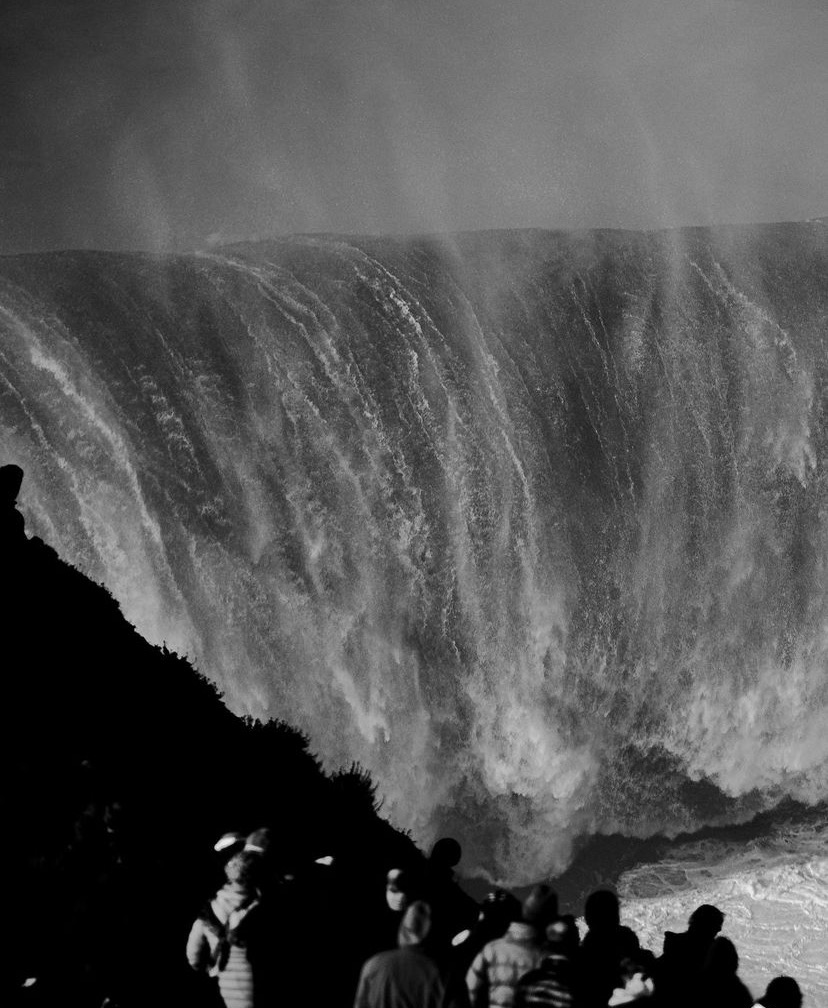 Pink Peonies Burst with Life in Hyperrealistic Oil Paintings by Maria Marta Morelli — from thisiscolossal.com by Maria Marta Morelli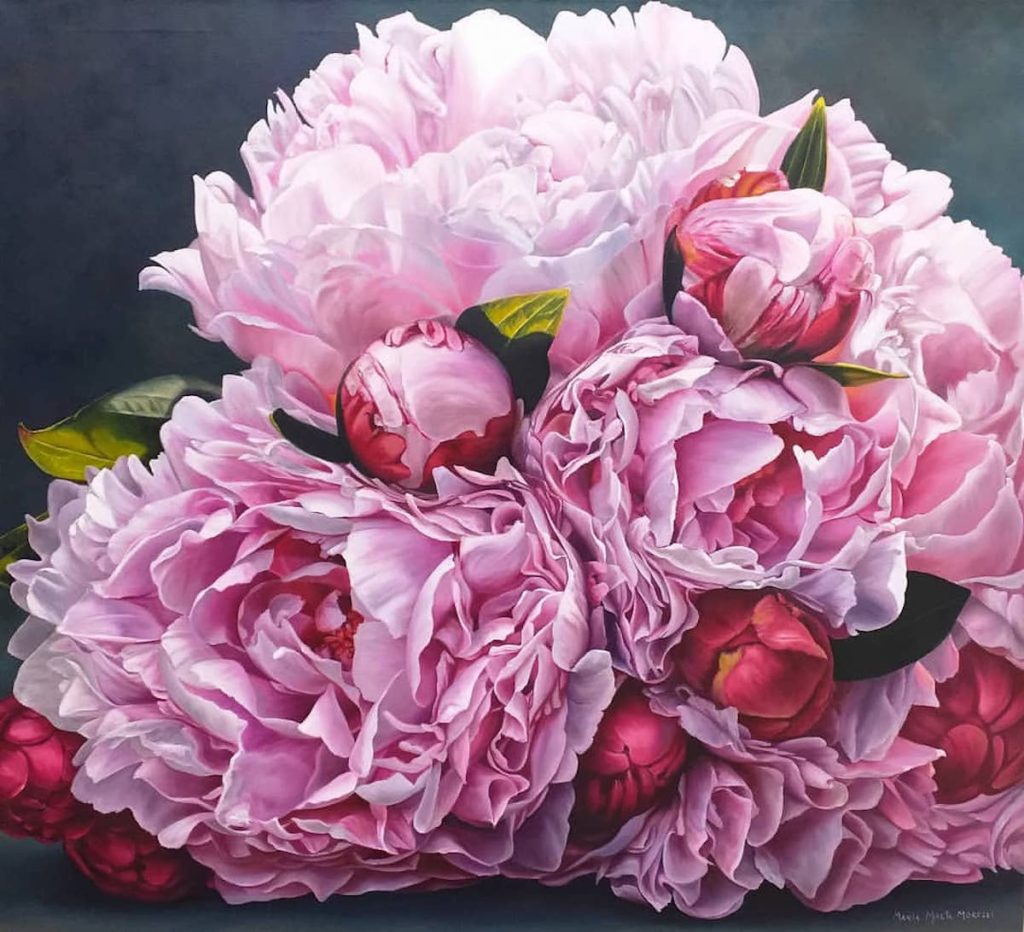 Vibrant Paper Strips Swirl into Energetic Circles of Scales and Feathers by Lisa Lloyd — from thisiscolossal.com by Lisa Lloyd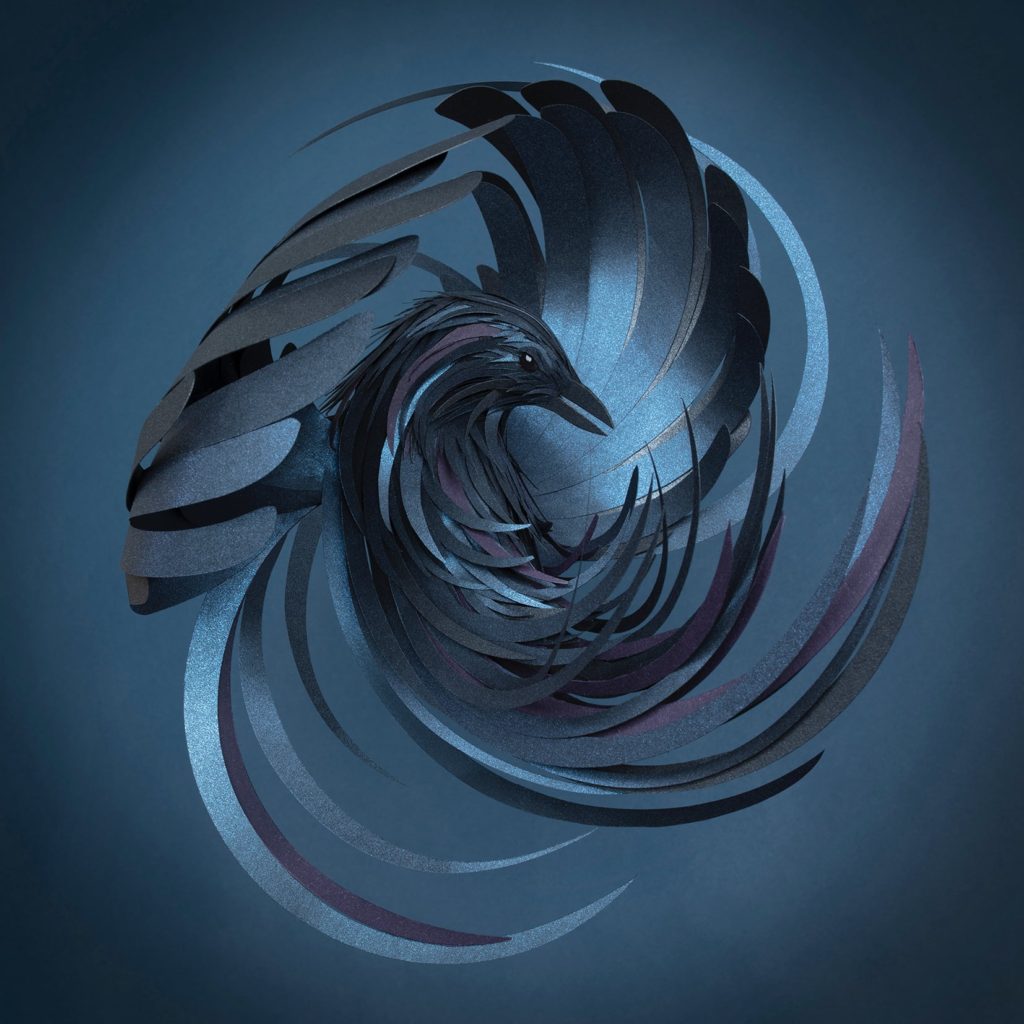 ---
From DSC:
The above items make me exclaim, "Glory to God in the highest!" He's an amazing, detail-oriented designer and artist! I'm grateful that He gave us the ability to be creative as well — thank you LORD for making us in your image. Genesis 1:26-27
I'm going to borrow the idea of taking the world ART from the world EARTH:
On 03/11/2022, in design, future, future of higher education, law schools, leadership, Legal operations, legal reform, legal technologies, legislatures / government / legal, by Daniel Christian
The Moment to Lead is Now — from law.upenn.edu
Excerpts:
Why Now?
If lawyers are leading every day, why am I making a call to action that the time to lead is now? Because the demands of legal work have changed and the attitude towards the workplace have shifted.
The demands of the profession have changed and increased
The shift in attitudes towards work has opened an opportunity to upgrade how we lead in the law
From these conversations, I took away some fundamentals of how lawyers can step up and lead more effectively from wherever they are.
Mike Avery on the Power of Human-Centered Design
Excerpt:
On this episode, Mike explains the concept of human-centered design, compares healthcare redesign with legal services redesign, and shares why he's optimistic about the future of higher education.
On 02/19/2022, in business, change, collaboration, corporate / business world, corporate universities / corporate training, design, health, higher education, learning spaces, United States, universities, vendors, by Daniel Christian
What Workplace Design Can Learn From Higher Education Facilities — from workdesign.com by Sandi Rudy and James Foster
Excerpt:
Our built environments are always changing and evolving, but now more than ever, workplace design is experiencing a major identity crisis. While the concept of "going to the office" is no longer standard practice for many, for some, it will always be the preferred, and for most, having the option is a giant plus. But in the interest of ensuring the evolving nature of knowledge work and knowledge workplaces keeps pace with employee needs, workplace design can find inspiration in education facilities with now proven solutions for improved wellness and increased overall performance. And with this new way of thinking, perhaps workplace design will once again take the grade.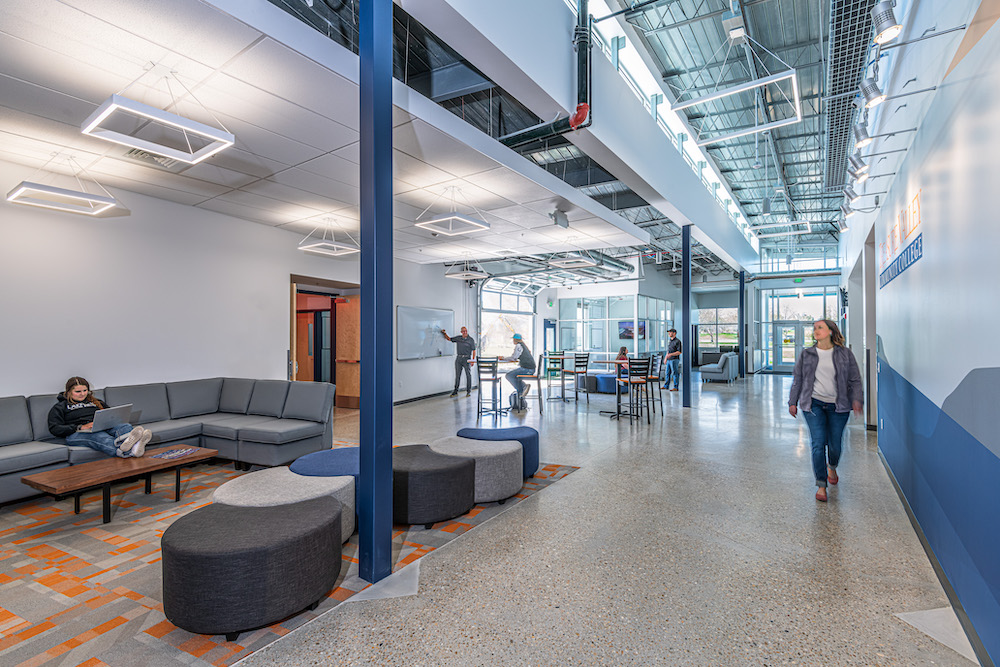 The adoption of and success with flexible furniture and spaces such as that in many higher ed environments, which accommodates a range of uses and learning or working styles is now influencing today's office designs. Credit: Bob Pluckebaum
On 02/17/2022, in business, career development, colleges, community colleges, content development, corporate / business world, corporate universities / corporate training, design, digital learning, higher education, ideas, instructional design, learning, learning ecosystem, Learning Experience Design, learning theories, online learning, pedagogy, teachers, teaching & learning, training / L&D, UK, United States, universities, user experience (UX), by Daniel Christian
Is there a skills gap in learning design? — from neilmosley.com by Neil Mosley
Excerpt:
Another deficiency in higher education has also been the dearth of support there is for learning design. Roles such as Learning Designer or Instructional Designer have been relatively niche in UK higher education, they have tended to exist only in online or distance education settings.
This seems to be changing a little and there's been more of these roles created over the past two years. Hopefully, as a result of growing recognition of the design and planning work that's needed in higher education as the teaching and study experience grows in complexity.
Whilst broadly positive, this has thrown up another problem – the inconsistency and variability of skills amongst those that might refer to themselves as a Learning or Instructional Designer.
From DSC:
Though this is from the UK, these perspectives and the issues Neil raises are also very much present here in the United States. Neil raises some important questions, such as:
Aare the Learning Designers and/or Instructional Designers getting the training that they need?

What's expected of them?

Are they utilized properly?

How do you scale their work?

How do you get professors and teachers to think of *designing* their learning experiences?
---
Addendum on 2/19/22:
And if the last two years have taught us anything, it's that this collective movement toward learning experience design will be essential to help striving students go on better, more productive, and personally meaningful educational journeys. Indeed, we must help spread the word that education is more than a collection of classes. It may include classes, but it is so much more. At its best, it is a carefully and thoughtfully crafted and curated family of experiences that can help striving students change their lives!  
---
Tip of the week: Text extraction tools  — from advisorator.com by Jared Newman
Excerpt:
With the launch of MacOS Monterey last fall, Apple introduced a neat feature called Live Text, which lets you highlight and copy text directly from images, both in Safari and in system apps such as Photos and Quick Look. (It also works on iOS.)
But what if you want to grab text from images in other apps or web browsers? And what if you don't use MacOS at all? Luckily there are several other text extraction tools that can help.
A Legal Minority Report — from abovethelaw.com by Olga V. Mack
Each of the following is a viable and exciting career path for anyone passionate about the law.
Excerpt:
This means it takes a firm stance against legalese, trying to make contracts engaging and readable — something that they rarely are. The creativity of legal design allows for infographics and "cheat sheets" of terms and terminology, using language with which the "audience" is familiar. It is a revolutionary approach to the law.