On 07/30/2021, in A/V -- audio/visual, active learning, algorithms, Artificial Intelligence / Machine Learning / Deep Learning, attention, Augmented Reality (AR), communications, communities of practice, Daniel S. Christian, education technology, emerging technologies, engagement / engaging students, face-to-face, faculty, higher education, ideas, innovation, learning, learning agents, learning ecosystem, Learning Experience Design, learning hubs & pods, learning spaces, Natural Language Processing (NLP), online learning, participation, platforms, presentations, teaching & learning, United States, user experience (UX), vendors, vision/possibilities, visualizing information, voice recognition / voice enabled interfaces, web-based collaboration, XR - extended reality, by Daniel Christian
Will AR glasses provide this type of information in real-time? #AI, #NLP, smartclassrooms #edtech [Christian]
.
DSC:Modified image which was originally from Minerva.com > Forum Learning Environment
On 07/22/2021, in active learning, business, collaboration, colleges, communications, computer science, corporate / business world, cost of getting a degree, curriculum, dangers of the status quo, Daniel S. Christian, entrepreneurship, faculty, higher education, India, instructional design, learning ecosystem, Learning Experience Design, programming, United States, universities, user experience (UX), user interface design, using teams, vendors, by Daniel Christian
From Skill to Instinct: How Higher Education can Bridge the Gap Between Classroom and Career — from edtechreview.in by Stephen Soulunii
Excerpts:
Higher education has conventionally focused on providing quality education for its students. However, modern students are increasingly attending higher education, not for scholarly pursuits, but to increase their value in an intensely competitive job market.
From DSC:
Funny how that happens when the price of getting a degree has skyrocketed through the years — and then one sees one's family members struggling with getting out from crushing loads of debt (a process that often can take decades to do).
There is a lot that could be said here, but looking at this article makes me see how misaligned things are these days. The learning objectives that would be put forth from the corporate world don't match up with the learning objectives as put forth by professors.
No wonder there's a major disconnect. 
One last quote drives the point home — which swims against the current that many faculty members swim in:
65% of HR professionals believe teamwork and collaboration are the most foundational people skills – and 40% believe these skills are the most lacking in new hires.
---
Also relevant here, this is an excerpt of a piece sent to me by Christina Ioannou:
Skills Union offers accredited cohort-based, active learning courses in partnership with leading universities and employers. Their career-focused content ranges from software engineering and UX/UI design to growth marketing and digital entrepreneurship.
The company announced a US$1.5 million seed investment round, supporting its mission to bridge the global tech skills gap, through university accredited courses that meet the needs of the rapidly growing tech sector. The investment round was led by Online Education Services (OES), part of the Seek group of companies, with notable investors including KDV, Hustle Fund, Koh Boon Hwee, Siu Rui Quek, Ishreth Hassen, Sumardy Ma, Simin Zhou and Anvesh Ramineni.
On 07/07/2021, in Blockchain, cloud-based computing / apps / other cloud-related, credentialing, Daniel S. Christian, ideas, innovation, intelligent systems, intelligent tutoring, learner profiles, learning, learning agents, learning ecosystem, by Daniel Christian
Learning technology lessons from the front lines — from chieflearningofficer.com by Neda Schlictman
Deloitte's accelerated rollout of its global LXP during the initial onslaught of the pandemic yielded many lessons for the organization. Following are insights for those who are seeking what's next for their learning strategies.
Excerpt (emphasis DSC):
More than 330,000 people at Deloitte, across 170 countries, have access to Cura, which aggregates learning content from both internal and external sources and personalizes learning based on the user's defined skills and interests. Cura enables individual discovery of learning but also allows users to follow prescribed pathways as well as the opportunity to create content.
On 07/05/2021, in Amazon, business, corporate / business world, dangers of the status quo, Daniel S. Christian, engineering, geography / geology, health, society, UK, United States, workplace, by Daniel Christian
Amazon Contractors Are Revolting, Here Are Their Demands — from interestingengineering.com by Loukia Papadopoulos
Two major delivery partners announced they chose to shut down rather than keep sating Amazon's draconian demands.
Excerpt:
The firms essentially offered Amazon an ultimatum to either agree to a set of conditions that they said would improve driver safety, or they would shut down — well, Amazon is their only client. Amazon refused, and the two companies actually followed through with their ultimatum.
From DSC:
Our son, who is college age, worked at an Amazon distribution center last summer. He is typically a healthy person. But his back and knees did not do well over the summer. After just a few weeks of having to meet an aggressive (and constant) quota of items being shipped, pains and issues started appearing. I don't know how some of their employees keep up the pace that they are required to maintain…hour after hour after hour after hour…day after day, month after month.
Also see:
Amazon is destroying millions of unsold goods, from smart TVs to laptops — from fastcompany.com by Lucy Wishart
An Amazon warehouse exposé in the UK underscores a larger problem with how goods are treated as disposable.
Excerpt:
A recent undercover investigation in an Amazon warehouse in Dunfermline, Scotland, reported the disposal of more than 130,000 "new or lightly used" objects in a single week in just that one location. Public outrage was clear. Questions were asked about how Amazon could be so wasteful and why weren't the usable objects sent to those in need?
Exclusive: Amazon is destroying millions of items of unsold stock in one of its UK warehouses every year, an ITV News investigation has uncovered.

Many of the products – including smart TVs and laptops – are often new and unused. https://t.co/OJjexB0YQd#AmazonWaste pic.twitter.com/UR7XrLWvIM

— ITV News (@itvnews) June 21, 2021
From before the birth of Jesus Christ:
32 "He is not a mere mortal like me that I might answer him,
    that we might confront each other in court.
33 If only there were someone to mediate between us,
    someone to bring us together,
34 someone to remove God's rod from me,
    so that his terror would frighten me no more.
35 Then I would speak up without fear of him,
    but as it now stands with me, I cannot.
From DSC:
Jesus Christ IS that mediator. Thank you LORD!
On 06/28/2021, in business, collaboration, colleges, communications, communities of practice, community colleges, corporate / business world, corporate universities / corporate training, Daniel S. Christian, human-computer interaction (HCI), leadership, learning theories, multimedia, online learning, online media, online tutoring, participation, presentations, tools, UK, United States, videoconferencing, Virtual courts, virtual field trips, virtual K-12 schools, Virtual Reality (VR) / worlds / learning, virtual tutoring, web-based collaboration, webinars, workplace, by Daniel Christian
No, it doesn't need to be a Zoom — from wired.com by Chris Stokel-Walker
We're wasting hours of our lives on inefficient video calls. Here's how to decide when you should jump on a Zoom – and when not to
Excerpt:
Academic research has pinpointed four reasons why we're growing sick of video calls. For one thing, we're engaged in an unnaturally large amount of eye contact, which can prove exhausting, according to Jeremy Bailenson professor at Stanford University and founding director of the Stanford Virtual Human Interaction Lab. We're also stressed out by being confronted with our own face for hours on end (even if you can't stop staring at it). Bailenson compares it to be followed around with a mirror all day.
From DSC:
What comes to my mind here is that videoconferencing — and meeting in general — requires mental work — and thus energy. Why? Because, as I mentioned in this posting, we are constantly processing auditory and visual channels. 
From DSC:
So having to process auditory and visual information hour after hour takes major energy! And some presentations/presenters require a lot more energy than others.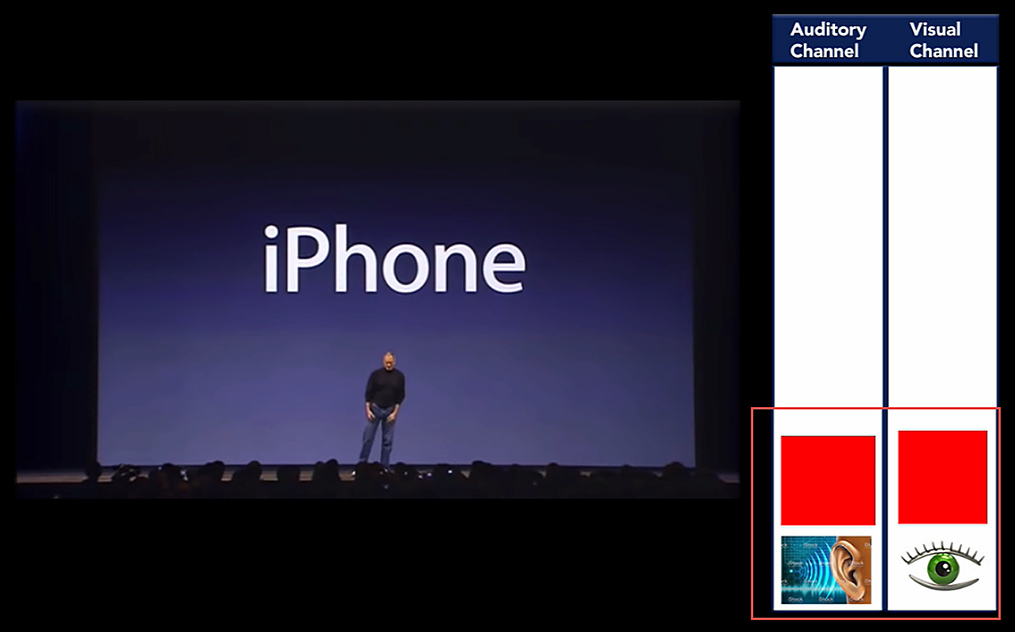 Today's Tech Jobs: Skills More Important Than Knowledge — from rtinsights.com by Kwame Yangame; with thanks to Ryan Craig for this resource
New tech jobs require workers skilled in the use of technologies and able to handle the complexities and interconnectedness of today's world.
What then is needed in terms of tech education?
The tech education that is needed, then, is formed on the basis of active learning, project-based learning, and learning by doing: science and researched-backed learning methods, the efficacy of which has been proven, and the result of which is true preparation for work in tech jobs in the 21st century. It's clear that companies want skills and are moving towards skills-based hiring, so it's well past time that education moves into real skills-based learning.
The classroom-type learning was designed for high schools and universities dating back to a point in time when the most advanced technology was the printing press – before the steam engine, penicillin, the telephone, the automobile, and the personal computer.
---
From DSC:
I remember teaching a class called the Foundations of Information Technology. This class filled a requirement for those who didn't major in Computer Science or some other disciplines. So several students in the class didn't really want to be there and didn't like technology at all. I still remember hearing some students say, "After this class, I don't see using technology again." Or, "I don't see technology as being a part of my future. I don't like it."
My thought then and now? Good luck with that.
---
With a thanks to Ryan for the following resource as well:
By bridging the gap between what high schools teach and industries need, P-TECH, initially a partnership among IBM, the New York City school system and City Tech, has opened doors for thousands of students in communities with high concentrations of poverty. Its 266 schools now operate in 12 U.S. states and 28 countries…
On 06/22/2021, in 21st century, Bias | Diversity Equity & Inclusion (DE&I), business, career development, colleges, community colleges, cost of getting a degree, culture, Daniel S. Christian, legal reform, society, sociology, trends, United States, universities, by Daniel Christian
Black College Grads Borrow 35% More for a Public Education but Earn 22% Less Than Their Peers — from Kamaron McNair with thanks to Frankie Rendón for this resource
Census data shows that Black millennials with a Bachelor's earn 22% less ($44,498 versus $56,731) on average than other degree-holding millennials.
Black millennials outpaced their peers in just three states — Oregon, Maine and Alaska. But only by an average of 2% — or roughly $1,200.

The earnings gap for recent graduates widened in more than half of U.S. states. From 2014 to 2019, the earnings gap for graduates widened in 28 states and the District of Columbia. The gap widened by more than 29 percentage points in Vermont, the most of any state.

The worst wage gap for Black millennials was in Montana, where Black bachelor's degree graduates working full time earn 50.3% less on average than non-Black workers.

North Dakota recorded the smallest earnings gap at 2.7%. Here, Black millennial bachelor's degree-holders earn just $1,400 less on average than non-Black earners.

Black students borrowed more in student loans than their fellow students. At four-year public schools, Black students and their families borrowed 35% more. Non-Black families contributed an average of $14,434 to their student's education, more than double the $5,545 Black families contributed.
Also see:
Design is a particularly white profession. Depending on the poll, only 3% to 4.8% of designers are Black. But a powerful new collective of design companies is looking to change that.

DC: Good deal. Thanks @keesav for the resource.https://t.co/DkEFTGhTi4

— Daniel Christian (he/him/his) (@dchristian5) June 21, 2021
Addendum on 6/23/21:
A PERFECT DAY (1909)
Words and Music by Carrie Jacobs-Bond (1862-1946)
When you come to the end of a perfect day,
And you sit alone with your thought,
While the chimes ring out with a carol gay,
For the joy that the day has brought,
Do you think what the end of a perfect day
Can mean to tired heart,
When the sun goes down with a flaming ray,
And the dear hearts have to part?
Well, this is the end of a perfect day,
Near the end of a journey, too,
But it leaves a thought that is big and strong,
With a wish that is kind and true.
For mem'ry has painted this perfect day
With colors that never fade,
And we find at the end of a perfect day,
The soul of a friend we've made.
---
From DSC:
Here's our dad's version of it…which is nicely accompanied by our mom.
---