Laurent Ballesta's Luminous Photographs Reveal the Astounding Diversity of Ocean Life — from thisiscolossal.com by Kate Mothes
The 2023 Audubon Photography Awards Zeros In on Threats to Avian Life Amid the Climate Emergency — from thisiscolossal.com by Kate Mothes
---
Exquisite Paintings by Lee Me Kyeoung Are an Ode to the Quaint Corner Stores of South Korea — from thisiscolossal.com by Lee Me Kyeoung and Grace Ebert
---
Artist Spotlight: April Kamunde — from booooooom.com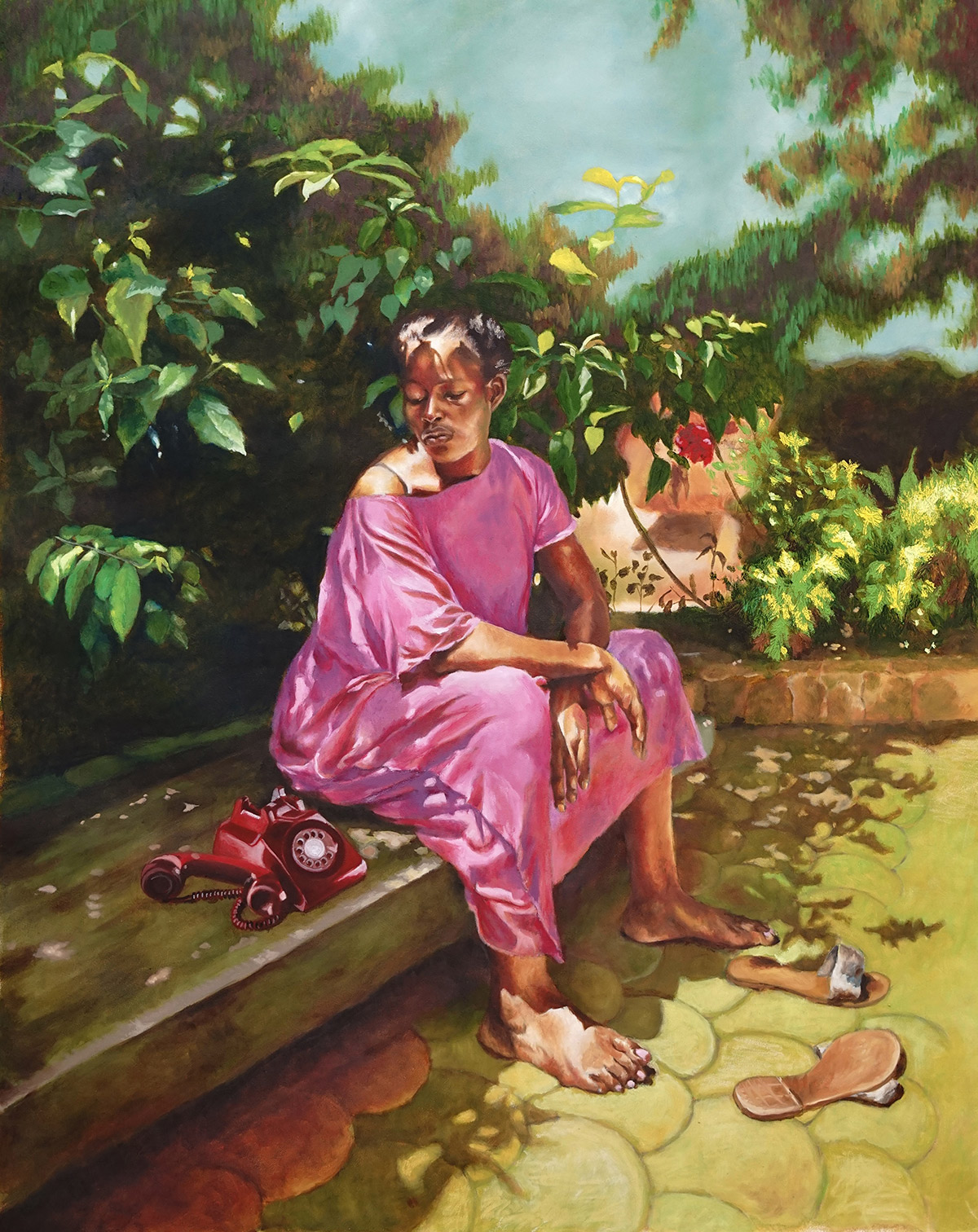 ---
Luminous Creatures Haunt Darkened Landscapes in Hannu Huhtamo's Dreamlike Light Paintings — from thisiscolossal.com by Grace Ebert and Hannu Huhtamo
On 06/06/2023, in 21st century, 24x7x365 access, 3D, A/V -- audio/visual, Apple, Artificial Intelligence / Machine Learning / Deep Learning / Algorithms, attention, Augmented Reality (AR), digital audio, digital learning, digital photography, digital storytelling, digital video, education technology, emerging technologies, engagement / engaging students, tools, United States, usability, user experience (UX), user interface design, vendors, videoconferencing, Virtual Reality (VR) / worlds / learning, vision/possibilities, web-based collaboration, Web3, webinars, workplace, XR - extended reality, by Daniel Christian
Apple's $3,499 Vision Pro AR headset is finally here — from techcrunch.com by Brian Heater
Image Credits: Apple
Excerpts:
"With Vision Pro, you're no longer limited by a display," Apple CEO Tim Cook said, introducing the new headset at WWDC 2023. Unlike earlier mixed reality reports, the system is far more focused on augmented reality than virtual. The company refresh to this new paradigm is "spatial computing."
---
Reflections from Scott Belsky re: the Vision Pro — from implications.com
---
Apple WWDC 2023: Everything announced from the Apple Vision Pro to iOS 17, MacBook Air and more — from techcrunch.com by Christine Hall
---
---
Apple unveils new tech — from therundown.ai (The Rundown)
Here were the biggest things announced:
A 15" Macbook Air, now the thinnest 15' laptop available
The new Mac Pro workstation, presumably a billion dollars
M2 Ultra, Apple's new super chip
NameDrop, an AirDrop-integrated data-sharing feature allowing users to share contact info just by bringing their phones together
Journal, an ML-powered personalized journalling app
Standby, turning your iPhone into a nightstand alarm clock
A new, AI-powered update to autocorrect (finally)
Apple Vision Pro
---
---
Apple announces AR/VR headset called Vision Pro — from joinsuperhuman.ai by Zain Kahn
Excerpt:
"This is the first Apple product you look through and not at." – Tim Cook
And with those famous words, Apple announced a new era of consumer tech.
Apple's new headset will operate on VisionOS – its new operating system – and will work with existing iOS and iPad apps. The new OS is created specifically for spatial computing — the blend of digital content into real space.
Vision Pro is controlled through hand gestures, eye movements and your voice (parts of it assisted by AI). You can use apps, change their size, capture photos and videos and more.
---
From DSC:
Time will tell what happens with this new operating system and with this type of platform. I'm impressed with the engineering — as Apple wants me to be — but I doubt that this will become mainstream for quite some time yet. Also, I wonder what Steve Jobs would think of this…? Would he say that people would be willing to wear this headset (for long? at all?)? What about Jony Ive?
I'm sure the offered experiences will be excellent. But I won't be buying one, as it's waaaaaaaaay too expensive.
---
Ruslan Khasanov Brings Cosmic Phenomena Down to Earth in His Mesmerizing Short Film 'Space Iris' — from thisiscolossal.com by Kate Mothes and Ruslan Khasanov
Space Iris 8K from Rus Khasanov on Vimeo.
---
2022 Booooooom Photo Awards Winner: Ophe?lie Maurus — from booooooom.com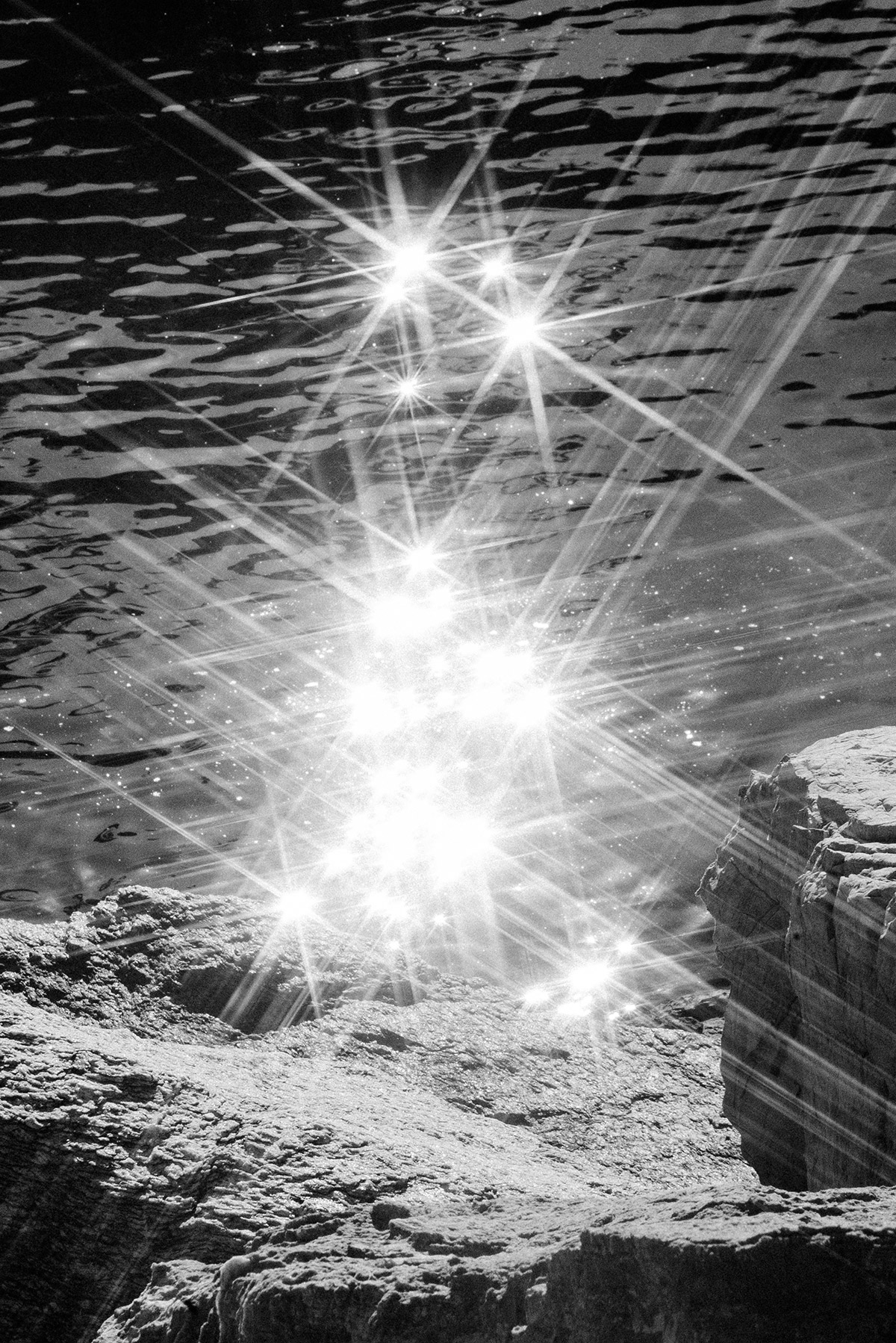 Through Gripping Photos, Ryan Newburn Captures the Depths of Iceland's Ancient Glacial Caves — from thisiscolossal.com by Grace Ebert and Ryan Newburn
A Collaborative Photo Project Imagines a World Where Street Artists Have Free Rein — from thisiscolossal.com by Grace Ebert
Excerpts:
What would artists create if all of the world's surfaces could become a canvas? Joseph Ford—of Invisible Jumpers fame—responds to this question in a new project called Impossible Street Art. Collaborating with eight artists including Peeta, Levalet, and Victoria Villasana, Ford reimagines the possibilities of public spaces that are otherwise inaccessible due to scale, safety issues, or restrictions.
Dozens of Photographers Gather For '100 For the Ocean' to Support Marine Research and Advocacy — from thisiscolossal.com by Kate Mothes
On 04/11/2023, in 21st century, A/V -- audio/visual, art, creativity, digital audio, digital photography, digital storytelling, digital video, Europe, multimedia, new media literacies, online media, platforms, presentations, society, streams of content, transmedia, vendors, by Daniel Christian
A museum without screens: The Media Museum of Sound and Vision in Hilversum — from inavateonthenet.net
Excerpt:
Re-opened to the public last month after five years of planning and two-and-a-half years of renovations, The Media Museum of Sound and Vision in Hilversum in the Netherlands, is an immersive experience exploring modern media. It's become a museum that continuously adapts to the actions of its visitors in order to reflect the ever-changing face of media culture.
How we consume media is revealed in five zones in the building: Share, Inform, Sell, Tell and Play. The Media Museum includes more than 50 interactives, with hundreds of hours of AV material and objects from history. The experience uses facial recognition and the user's own smartphone to make it a personalised museum journey for everyone.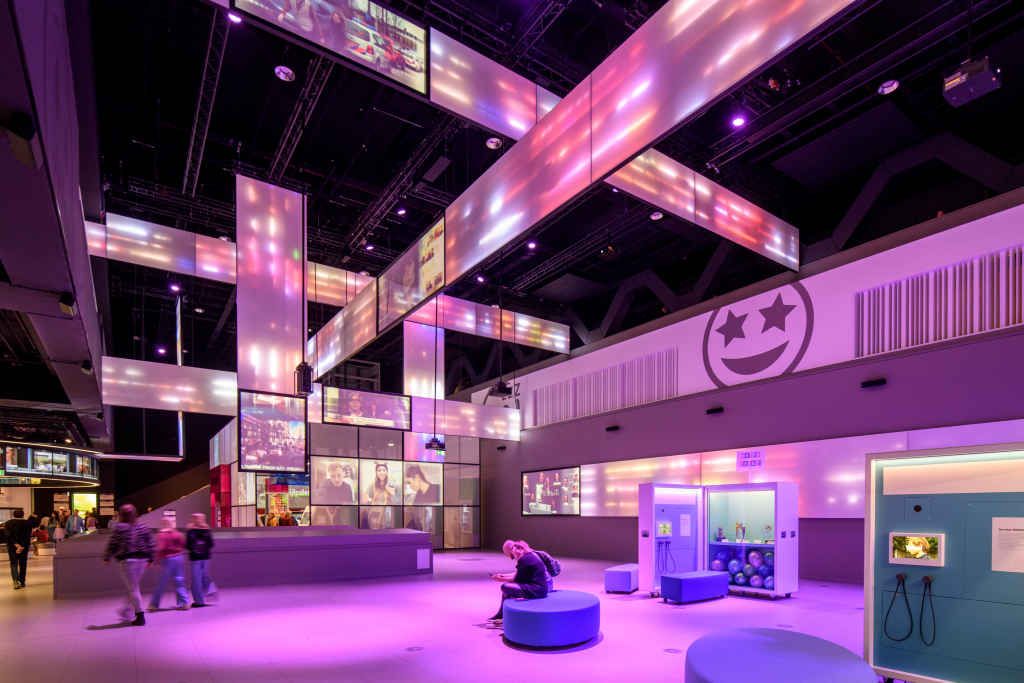 Photo from Mike Bink
From DSC:
Wow! There is some serious AV work and creativity in the Media Museum of Sound and Vision!
On 03/21/2023, in 3D, Adobe, animation, art, Artificial Intelligence / Machine Learning / Deep Learning / Algorithms, creativity, design, digital audio, digital photography, digital video, experimentation, graphics, media/film, multimedia, photography, platforms, productivity / tips and tricks, tools, vendors, by Daniel Christian
Meet Adobe Firefly. — from adobe.com
Experiment, imagine, and make an infinite range of creations with Firefly, a family of creative generative AI models coming to Adobe products.
Generative AI made for creators.
With the beta version of the first Firefly model, you can use everyday language to generate extraordinary new content. Looking forward, Firefly has the potential to do much, much more.
---
Also relevant/see:
Gen-2: The Next Step Forward for Generative AI — from research.runwayml.com
A multi-modal AI system that can generate novel videos with text, images, or video clips.
No lights. No camera. All action.Realistically and consistently synthesize new videos. Either by applying the composition and style of an image or text prompt to the structure of a source video (Video to Video). Or, using nothing but words (Text to Video). It's like filming something new, without filming anything at all.
On 03/07/2023, in 21st century, 24x7x365 access, A/V -- audio/visual, digital photography, digital video, ethics, legislatures / government / legal, morals/values, society, the downsides of technology, United States, by Daniel Christian
FBI, Pentagon helped research facial recognition for street cameras, drones — from washingtonpost.com by Drew Harwell
Internal documents released in response to a lawsuit show the government was deeply involved in pushing for face-scanning technology that could be used for mass surveillance
Excerpt:
The FBI and the Defense Department were actively involved in research and development of facial recognition software that they hoped could be used to identify people from video footage captured by street cameras and flying drones, according to thousands of pages of internal documents that provide new details about the government's ambitions to build out a powerful tool for advanced surveillance.
From DSC:
This doesn't surprise me. But it's yet another example of opaqueness involving technology. And who knows to what levels our Department of Defense has taken things with AI, drones, and robotics.
The 2023 Underwater Photographer of the Year Contest Dives into the Stunning, Heartbreaking Lives of Aquatic Creatures — from thisiscolossal.com by Grace Ebert & Co.

Image @ Kat Zhou/UPY2023
Animals of Translucent Botanics Center in Molly Devlin's Ethereal Portraits — from thisiscolossal.com by Grace Ebert and Molly Devlin
.
Top of the Stack: Colossal's Favorite Art Books of 2022 — from thisiscolossal.com
Excerpt:
As we near the end of 2022, we're taking a look back at the year, starting with the books we found most compelling, impressive, and inspirational. We've published dozens of articles on artist monographs and compendiums of broader topics across art and design and science and history over the last 12 months, and these are the 10 titles that impacted us most.
.
Vital Impacts Launches a Winter Print Sale with Photos from Jane Goodall, David Doubilet, and Beth Moon to Raise Money for Conservation — from thisiscolossal.com by Grace Ebert and Vital Impacts