On 10/11/2021, in 21st century, Artificial Intelligence / Machine Learning / Deep Learning, ideas, law schools, leadership, legal reform, legal technologies, legislatures / government / legal, pace of change, policy, society, UK, United States, by Daniel Christian
From DSC:
What if you were working in the law office that these folks came into for help, representation, and counsel…what would you do?
Or if someone "stole" your voice for a bit:
You can see the critical role that the American Bar Association plays in helping our nation deal with these kinds of things. They are the pace-setters on the [legal] track.
On 10/07/2021, in 21st century, 24x7x365 access, Access to Justice (A2J), change, changing business models, disruption, expectations, innovation, law schools, leadership, Legal operations, legal reform, legal technologies, legislatures / government / legal, new business models, programming, strategy, United States, user experience (UX), workplace, by Daniel Christian
The Disruption Of Legal Services Is Here — from forbes.com by John Arsneault
Excerpt:
For the first time in those 12 years, I am now convinced we are on the precipice of the promised disruption in legal. Not because anyone in the law firms are driving toward this — but because venture capital and tech innovators have finally turned their attention to the industry.
Legal services are a much smaller overall market than, say, retail, financial services or biotech. In the world of disruption and the promised gold rush for the companies that do the disrupting, size matters. Legal has just been low on the industry list. Its number is now up.
It's easy to Monday morning quarterback that industry now. Easy to see how big of a threat Amazon was to those companies. But when you are being rewarded for doing what you have always done and what your predecessors always did, it's easy to miss what is around the bend. By the time those companies' executives realized Amazon was a direct competitor with a much better fulfillment model, it was too late.
5 Ideas to Soothe IT Staff Burnout — from campustechnology.com by David Raths
The COVID-19 pandemic has taken its toll on the mental health of students, faculty and staff alike. But IT in particular has borne the brunt of keeping institutions' technology infrastructure afloat through relentless change, often in the face of budget cuts and staffing shortages. Here are ways to help mitigate stress and better support IT teams during this challenging time.
Excerpt:
Faced with an increasingly stressed-out IT workforce, CIOs are trying to find innovative ways to boost morale, maintain work/life balance and enhance communication among teams. We spoke to three IT leaders who offered the following five suggestions, based on their own experiences over the past year and a half.
On 08/25/2021, in 21st century, colleges, economics, higher education, leadership, society, sociology, trends, United States, universities, by Daniel Christian
College Was Supposed to Close the Wealth Gap for Black Americans. The Opposite Happened. — from wsj.com by Rachel Louise Ensign and Shane Shifflett
Black college graduates in their 30s have lost ground over three decades, the result of student debt and sluggish income growth
Excerpt:
The drop is driven by skyrocketing student debt and sluggish income growth, which combine to make it difficult to build savings or buy a home. Now, the generation that hoped to close the racial wealth gap is finding it is only growing wider.
More than 84% of college-educated Black households in their 30s have student debt, up from 35% three decades ago, when many baby boomers were at the same age. The younger generation owes a median of $44,000, up from less than $6,000. By comparison, 53% of white college-educated households in their 30s have debt, up from 27% three decades earlier. The median amount rose to $35,000 from $8,000. All figures are adjusted for inflation.
Also see:
American Talent Initiative 2021 | Third Annual Progress Report — from sr.ithaka.org by Martin Kurzweil, Tania LaViolet, Elizabeth Davidson Pisacreta, Adam Rabinowitz, Emily Schwartz, Joshua Wyner; with thanks to Goldie Blumenstyk at The Chronicle of Higher Education for this resource
Excerpt:
The progress report includes new enrollment data from the 2019-20 academic year as well as Fall 2020. The pre-COVID and COVID era data reveal four key findings:
Before the pandemic, between 2015-16 and 2019-20, ATI members (130 during this data collection period) collectively increased Pell enrollment by 10,417
In the years leading up to the pandemic, 2018-19 and 2019-20, ATI's progress leveled off and began to reverse, with an enrollment decline of 3,873 Pell students, attributable to two main factors: (1) substantial declines at a set of ATI member institutions that enroll very high shares of Pell students, and (2) insufficient progress at a set of institutions with lower Pell
Fall 2020 enrollment data for 115 ATI members show a single-year drop of 7,166 Pell students (compared to Fall 2019). Driven in large part by declines in first-time and transfer Pell student enrollment at public institutions, and decreased Pell student retention rates at private
COVID-era declines have nearly returned Pell enrollment levels among ATI members to 2015-16
On 07/26/2021, in Bias | Diversity Equity & Inclusion (DE&I), change, colleges, community colleges, education, education reform, higher education, ideas, innovation, law schools, leadership, learning ecosystem, society, United States, universities, by Daniel Christian
The College Program Attracting — and Retaining — Black Male Teachers — from edsurge.com by Rebecca Koenig
Excerpt:
When the initiative started two decades ago, people "really didn't believe that we would be successful at being able to attract a 17- or 18-year-old Black male to become a second or third grade teacher," says Roy Jones, a provost-distinguished professor at Clemson and the executive director of Call Me MISTER.
And yet, the program has graduated about 300 African American men from college education departments in South Carolina, more than doubling the number of Black men teaching in elementary and middle schools in the state.
On 06/28/2021, in business, collaboration, colleges, communications, communities of practice, community colleges, corporate / business world, corporate universities / corporate training, Daniel S. Christian, human-computer interaction (HCI), leadership, learning theories, multimedia, online learning, online media, online tutoring, participation, presentations, tools, UK, United States, videoconferencing, Virtual courts, virtual field trips, virtual K-12 schools, Virtual Reality (VR) / worlds / learning, virtual tutoring, web-based collaboration, webinars, workplace, by Daniel Christian
No, it doesn't need to be a Zoom — from wired.com by Chris Stokel-Walker
We're wasting hours of our lives on inefficient video calls. Here's how to decide when you should jump on a Zoom – and when not to
Excerpt:
Academic research has pinpointed four reasons why we're growing sick of video calls. For one thing, we're engaged in an unnaturally large amount of eye contact, which can prove exhausting, according to Jeremy Bailenson professor at Stanford University and founding director of the Stanford Virtual Human Interaction Lab. We're also stressed out by being confronted with our own face for hours on end (even if you can't stop staring at it). Bailenson compares it to be followed around with a mirror all day.
From DSC:
What comes to my mind here is that videoconferencing — and meeting in general — requires mental work — and thus energy. Why? Because, as I mentioned in this posting, we are constantly processing auditory and visual channels. 
From DSC:
So having to process auditory and visual information hour after hour takes major energy! And some presentations/presenters require a lot more energy than others.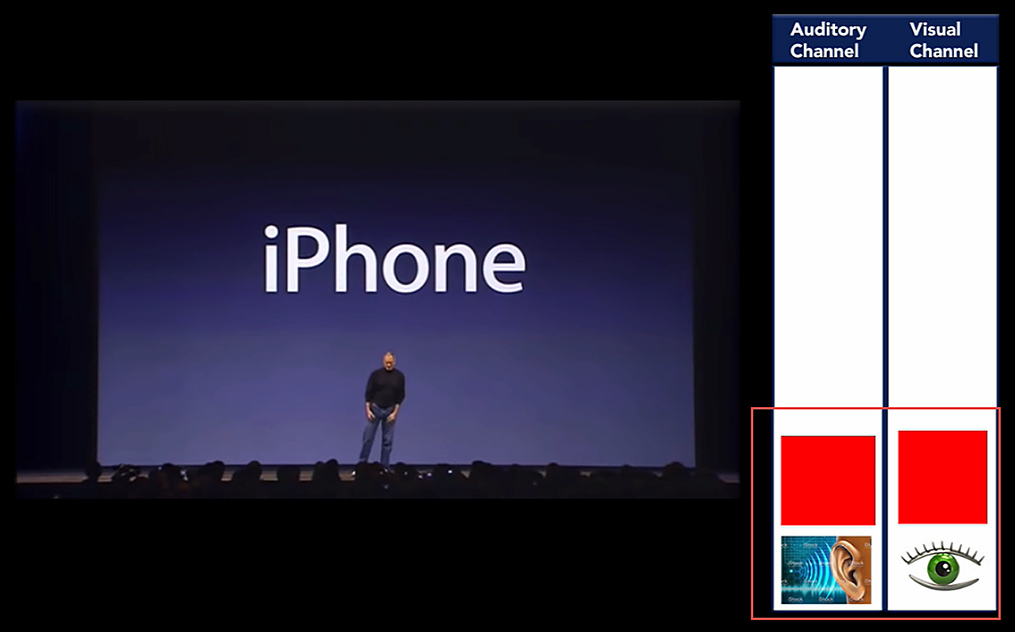 On 06/16/2021, in business side of he, change, changing business models, colleges, community colleges, cost of getting a degree, dangers of the status quo, faculty, future of higher education, higher education, leadership, new business models, online learning, pace of change, strategy, United States, universities, by Daniel Christian
For College Finances, There's No 'Return to Normal' — from chronicle.com by Mark S. LeClair
The critical problems facing higher education won't end with the pandemic.
Excerpt:
Higher ed is in trouble. It faces a demographic crunch in 2026, when smaller high-school graduating classes will mean greater competition for students. That will lead to tuition discounting and underenrolled classes for many colleges. And yet that demographic crisis is only one of many significant challenges the sector faces. As noted by Forbes in its annual review of college and university financials, approximately 20 percent of all institutions now warrant a "D" ranking (its lowest). Many are under serious financial strain and may not survive.
The Forbes financial analyses have been warning of a worsening situation for years. The added stresses from the Covid-19 pandemic will further aggravate the untenable circumstances facing hundreds of institutions. There is now a very short window within which we must carry out significant reforms.