Snøhetta breaks ground on Charlotte library with "translucent prow" — from dezeen.com by Ellen Eberhardt
The library is five storeys with a warped, glass facade
Mystery Abounds in Lee Madgwick's Uncanny Paintings of Derelict Buildings — from thisiscolossal.com Grace Ebert and Lee Madgwick
---
Also for another creative/fun item, see:
Photos of Everyday Activities Reveal the Humor of Perspective and Serendipitous Alignments — from thisiscolossal.com by Grace Ebert and Anthimos Ntagkas
On 07/07/2023, in active learning, architecture, Canada, colleges, community colleges, education technology, experimentation, faculty, higher education, learning ecosystem, learning spaces, universities, by Daniel Christian
Presenting to the Association of University Architects — from darcynorman.net by D'Arcy Norman, PhD
Excerpt:
Recently, I had the absolute pleasure to be invited to co-present at the 67th Annual Association of University Architects Conference, conveniently hosted this year in Calgary, and even more conveniently having one day's sessions housed within the Taylor Institute for Teaching and Learning. Our Vice Provost Teaching and Learning, Dr. Leslie Reid, was invited to share her experience in leading the Taylor Institute, and she brought in Dr. Natasha Kenny and myself to round out the session.
In planning for the session, we decided early on that we didn't want to do A Presentation™. There would not be slides and slides of text, and no bullet points. We wanted to tell stories, and to learn from the ~100 expert university architects from across North America about how they approach the challenges we've faced in the last few years.
We broke the storytelling portion of the session into 3 parts:
Universality: Building for all or building for some (Leslie)
Planning: Tension between form and function (Natasha)
Flexibility: How to be flexible about flexibility (D'Arcy)
On 07/06/2023, in 21st century, architecture, Artificial Intelligence / Machine Learning / Deep Learning / Algorithms, copyright/ownership/NFTs, design, Europe, future, game-changing environment, health, India, platforms, skills, society, sociology, the downsides of technology, tools, UK, United States, by Daniel Christian
Introducing Superalignment — from openai.com
We need scientific and technical breakthroughs to steer and control AI systems much smarter than us. To solve this problem within four years, we're starting a new team, co-led by Ilya Sutskever and Jan Leike, and dedicating 20% of the compute we've secured to date to this effort. We're looking for excellent ML researchers and engineers to join us.
Excerpts (emphasis DSC):
How do we ensure AI systems much smarter than humans follow human intent?
…
Currently, we don't have a solution for steering or controlling a potentially superintelligent AI, and preventing it from going rogue. Our current techniques for aligning AI, such as reinforcement learning from human feedback, rely on humans' ability to supervise AI. But humans won't be able to reliably supervise AI systems much smarter than us, and so our current alignment techniques will not scale to superintelligence. We need new scientific and technical breakthroughs.
…
Our goal is to build a roughly human-level automated alignment researcher. We can then use vast amounts of compute to scale our efforts, and iteratively align superintelligence.
From DSC:
Hold up. We've been told for years that AI is at the toddler stage. But now assertions are being made that AI systems are smarter than humans — much smarter even. That said, then why is the goal of OpenAI to build a roughly human-level automated alignment researcher if humans aren't that smart after all…? Which is it? I must be missing or misunderstanding something here…
OpenAI are jumping back on the alignment bandwagon with the brilliantly-named Superalignment Team. And you guessed it – they're researching alignment of future superintelligent AIs. They reckon that AI can align other AI faster than humans can, and the plan is to build an AI that does just that. Head-spinning stuff…

Ben's Bites
Plus…
Who else should be on this team? We certainly don't want a team comprised of just technical people. How about including rabbis, pastors, priests, parents, teachers, professors, social workers, judges, legislators, and many others who can help represent other specialties, disciplines, and perspectives to protect society?
---
Authors file a lawsuit against OpenAI for unlawfully 'ingesting' their books — from theguardian.com by Ella Creamer; via Ben's Bytes
Mona Awad and Paul Tremblay allege that their books, which are copyrighted, were 'used to train' ChatGPT because the chatbot generated 'very accurate summaries' of the works
.
---
How AI is Transforming Workplace Architecture and Design — from workdesign.com by Christian Lehmkuhl
---
London Futurists | Generative AI drug discovery breakthrough, with Alex Zhavoronkov — from londonfuturists.buzzsprout.com
Alex Zhavoronkov is our first guest to make a repeat appearance, having first joined us in episode 12, last November. We are delighted to welcome him back, because he is doing some of the most important work on the planet, and he has some important news.
In 2014, Alex founded Insilico Medicine, a drug discovery company which uses artificial intelligence to identify novel targets and novel molecules for pharmaceutical companies. Insilico now has drugs designed with AI in human clinical trials, and it is one of a number of companies that are demonstrating that developing drugs with AI can cut the time and money involved in the process by as much as 90%.
---
Watch This Space: New Field of Spatial Finance Uses AI to Estimate Risk, Monitor Assets, Analyze Claims — from blogs.nvidia.com
When making financial decisions, it's important to look at the big picture — say, one taken from a drone, satellite or AI-powered sensor.

The emerging field of spatial finance harnesses AI insights from remote sensors and aerial imagery to help banks, insurers, investment firms and businesses analyze risks and opportunities, enable new services and products, measure the environmental impact of their holdings, and assess damage after a crisis.
---
Secretive hardware startup Humane's first product is the Ai Pin — from techcrunch.com by Kyle Wiggers; via The Rundown AI
Excerpt:
Humane, the startup launched by ex-Apple design and engineering duo Imran Chaudhri and Bethany Bongiorno, today revealed details about its first product: The Humane Ai Pin.
…
Humane's product, as it turns out, is a wearable gadget with a projected display and AI-powered features. Chaudhri gave a live demo of the device onstage during a TED Talk in April, but a press release issued today provides a few additional details.
---
He Spent $140 Billion on AI With Little to Show. Now He Is Trying Again. — from wsj.com by Eliot Brown; via Superhuman
Billionaire Masayoshi Son said he would make SoftBank 'the investment company for the AI revolution,' but he missed out on the most recent frenzy
---
"Stunning"—Midjourney update wows AI artists with camera-like feature — from arstechnica.com by Benj Edwards; via Sam DeBrule from Machine Learnings
Midjourney v5.2 features camera-like zoom control over framing, more realism.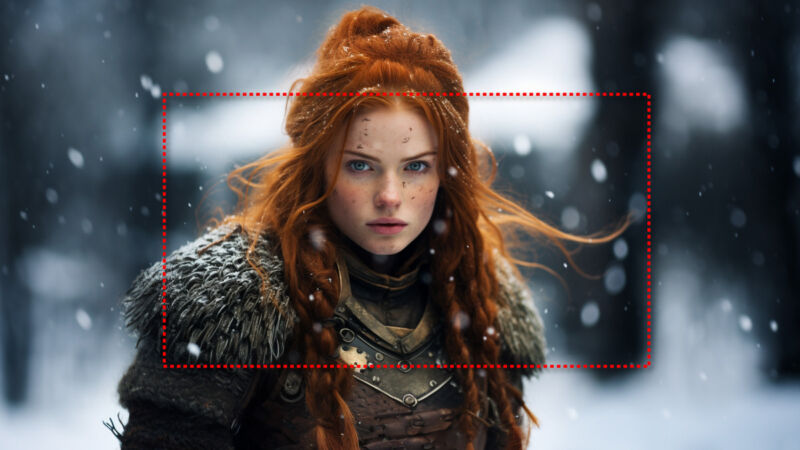 ---
What is AIaaS? Guide to Artificial Intelligence as a Service — from eweek.com by Shelby Hiter
Artificial intelligence as a service, AIaaS, is an outsourced AI service provided by cloud-based AI providers.
AIaaS Definition
When a company is interested in working with artificial intelligence but doesn't have the in-house resources, budget, and/or expertise to build and manage its own AI technology, it's time to invest in AIaaS.
Artificial intelligence as a service, or AIaaS, is an outsourced service model AI that cloud-based companies provide to other businesses, giving them access to different AI models, algorithms, and other resources directly through a cloud computing platform; this access is usually managed through an API or SDK connection.
---
The Rise of the AI Engineer — from latent.space
---
Boost ChatGPT with new plugins — from wondertools.substack.com by Jeremy Caplan
Wonder Tools | Six new ways to use AI
.
---
A series re: AI from Jeff Foster out at ProvideoCoalition.com
---
The AI upskilling imperative to build a future-ready workforce — from businessinsider.com
Excerpts:
Skill development has always been crucial, but recent technological advancements have raised the stakes. We are currently in the midst of the fourth industrial revolution, where automation and breakthroughs in artificial intelligence (AI) are revolutionising the workplace. In this era of quick change and short half-life of skills, upskilling shouldn't be an afterthought. Instead, reskilling and upskilling have to evolve into requirements for effective professional development.
To understand the significance of upskilling for your career trajectory, it is important to recognise the ever-evolving nature of technology and the rapid pace of digital transformation. Business Insider India has been exploring how businesses and thought leaders are driving innovation by educating their staff on the technologies and skills that will shape the future.
On 05/11/2023, in A/V -- audio/visual, architecture, Legal operations, legislatures / government / legal, tools, training / L&D, UK, Virtual Reality (VR) / worlds / learning, vision/possibilities, visualizing information, XR - extended reality, by Daniel Christian
VR system to be used to prepare crime victims for court — from inavateonthenet.net
Excerpt:
An innovative VR system is being used to help victims of crime prepare for giving evidence in court, allowing victims to engage with key members of the judicial process virtually.
The system, designed by Immersonal, is to be rolled out across 52 Scottish courts over the next year, with the technology also being piloted in the Hague as part of the International Criminal Court. The aim is to dissuade the fears and discomfort of victims and witnesses who may be unfamiliar with the court process.
.
.
---
.
Here's another interesting item for you…one that also may eventually be XR-related:
.
Cubo Design Architects celebrates traditional Japanese craft in Tokyo home — from dezeen.com by Jon Astbury
On 04/13/2023, in 21st century, architecture, Artificial Intelligence / Machine Learning / Deep Learning / Algorithms, computer science, content development, aggregation, repositories, corporate / business world, corporate universities / corporate training, design, education technology, emerging technologies, human-computer interaction (HCI), ideas, innovation, instructional design, intelligent systems, intelligent tutoring, learning, learning ecosystem, learning spaces, Natural Language Processing (NLP), simulations, skills, society, tools, training / L&D, vision/possibilities, voice recognition / voice enabled interfaces, by Daniel Christian
AutoGPT might be the next big step in AI.

Here's why Karpathy recently said "AutoGPT is the next frontier of prompt engineering"

AutoGPT is the equivalent of giving GPT-based models a memory and a body. You can now give a task to an AI agent and have it autonomously come up… pic.twitter.com/mYIJm2IEZy

— Lior? (@AlphaSignalAI) April 11, 2023
---
AutoGPT, less noise more signal

This is where you should pay attention

Here is why ?

— Linus (???) (@LinusEkenstam) April 11, 2023
---
AutoGPT is the next BIG thing in AI.

Seems like a new *groundbreaking* update comes out every hour.

Here are a few examples just from the past 24 hours: ?

— Barsee ? (@heyBarsee) April 12, 2023
---
AutoGPT is the next big thing in AI— from therundown.ai by Rowan Cheung
Excerpt:
AutoGPT has been making waves on the internet recently, trending on both GitHub and Twitter. If you thought ChatGPT was crazy, AutoGPT is about to blow your mind.
AutoGPT creates AI "agents" that operate automatically on their own and complete tasks for you. In case you've missed our previous issues covering it, here's a quick rundown:
It's open-sourced [code]
It works by chaining together LLM "thoughts"
It has internet access, long-term and short-term memory, access to popular websites, and file storage
.
---
---
From DSC:
I want to highlight that paper from Stanford, as I've seen it cited several times recently:.
---
From DSC:
And for a rather fun idea/application of these emerging technologies, see:
Quick Prompt: Kitchen Design — from linusekenstam.substack.com by Linus Ekenstam
Midjourney Prompt. Create elegant kitchen photos using this starting prompt. Make it your own, experiment, add, remove and tinker to create new ideas.
…which made me wonder how we might use these techs in the development of new learning spaces (or in renovating current learning spaces).
---
From DSC:
On a much different — but still potential — note, also see:
A.I. could lead to a 'nuclear-level catastrophe' according to a third of researchers, a new Stanford report finds — from fortune.com by Tristan Bove
Excerpt:
Many experts in A.I. and computer science say the technology is likely a watershed moment for human society. But 36% don't mean that as a positive, warning that decisions made by A.I. could lead to "nuclear-level catastrophe," according to researchers surveyed in an annual report on the technology by Stanford University's Institute for Human-Centered A.I., published earlier this month.
---
AutoGPTs are improving at a blazingly fast speed and could soon transform the face of business.

Here's what you need to know:

— Nathan Lands (@NathanLands) April 12, 2023
On 04/03/2023, in A/V -- audio/visual, architecture, Augmented Reality (AR), design, emerging technologies, experimentation, future, innovation, learning spaces, tools, vendors, vision/possibilities, XR - extended reality, by Daniel Christian
On 01/17/2023, in 21st century, 3D, A/V -- audio/visual, architecture, Augmented Reality (AR), creativity, design, ideas, tools, user experience (UX), vendors, vision/possibilities, XR - extended reality, by Daniel Christian
The New Library at Magdalene College by Niall McLaughlin Architects wins 2022 Stirling Prize — from dezeen.com by Lizzie Crook
Lessons From Higher Education To Guide Office Design — from allwork.space
The design successes and struggles of colleges and universities provide useful insight for organizations planning space for hybrid and coworking offices.
On 09/27/2022, in 3D, architecture, cloud-based computing / apps / other cloud-related, collaboration, communications, graphics, NVIDIA, United States, vendors, by Daniel Christian
Video games dreamed up other worlds. Now they're coming for real architecture — from fastcompany.com by Nate Berg
A marriage between Epic Games and Autodesk could help communities see exactly what's coming their way with new construction.
Excerpt:
Video games and architectural models are about to form a long overdue union. Epic Games and design software maker Autodesk are joining forces to help turn the utilitarian digital building models used by architects and designers from blocky representations into immersive spaces in which viewers can get a sense of a room's dimensions and see how the light changes throughout the day. For both designers and the clients they're designing for, this could help make architecture more nimble and understandable.
Integrating Twinmotion software into Revit essentially shortens the time-sucking process of rendering models into high-resolution images, animations, and virtual-reality walkthroughs from hours to seconds. "If you want to see your design in VR, in Twinmotion you push the VR button," says Epic Games VP Marc Petit. "You want to share a walkthrough on the cloud, you can do that."
---
From DSC:
An interesting collaboration! Perhaps this will be useful for those designing/implementing learning spaces as well.
---