BIG wraps Vltava Philharmonic Hall in ascending colonnades — from dezeen.com by James Parkes
Architectural Sketches With a Warm Light — from fubiz.net by Nikita Busyak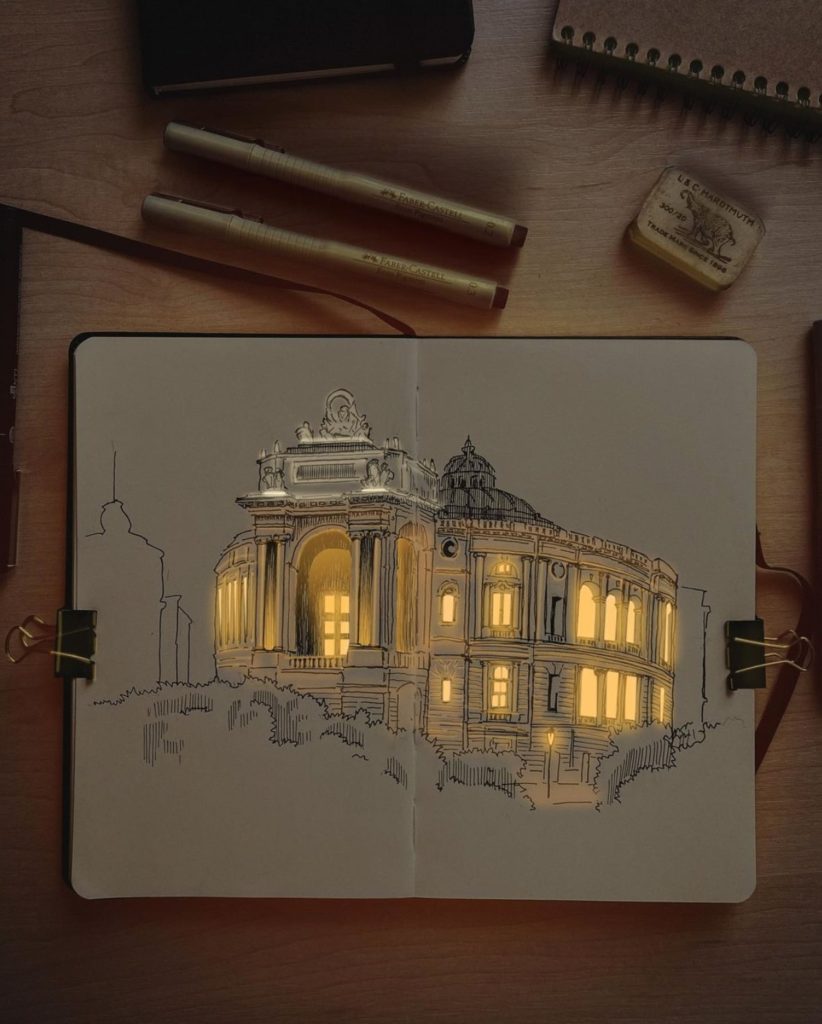 Also from fubiz.net, see:
On 01/24/2022, in Africa, architecture, art, Asia, creativity, design, Europe, India, UK, United States, by Daniel Christian
Wiki Loves Monuments 2021 winners — from commons.wikimedia.org
Excerpt:
Below are some of the pictures from Greece.
Heart of the Forest — from 500px.com
Dezeen's top 10 Chinese architecture projects of 2021 — from dezeen.com
????? by ??? https://t.co/x2akypEnXI #Photography pic.twitter.com/TJpqTudQyW

— #LuxuryTravel (@ZaibatsuPlanet) December 18, 2021
4 shades of blue. pic.twitter.com/88LBwKD1qX

— 3:00am (@3hr00am) December 18, 2021
Yosemite National Park pic.twitter.com/KTRkCAUhkl

— On the Road (@OnTheRoad34) December 20, 2021
Dezeen reveals their award winners for 2021 — from dezeen.com
On 10/26/2021, in 3D, animation, architecture, art, communications, content development, creativity, design, digital learning, drama/theater, emerging technologies, engagement / engaging students, Europe, experimentation, graphics, innovation, Microsoft, multimedia, tools, user experience (UX), vendors, by Daniel Christian
Mental Canvas will unleash some serious creativity!
Also see:
Mental Canvas: App for drawing in 3D  — from microsoft.com in Germany; Google translated the excerpt below:
When I first saw Mental Canvas in action, I was instantly impressed. Drawings are created in 3D in the app. You can even fly through your own sketches and comics. Mental Canvas offers teachers completely new possibilities to design blackboard pictures, to illustrate content and to try out creative things. The tutorials and examples immediately make you want to draw in three dimensions. Mental Canvas is currently available as a free download. In this blog article you will get to know the app.
Es Devlin creates UK Pavilion to represent "culturally diverse Britain" at Dubai Expo — from dezeen.com by Tom Ravenscroft
Speaking of buildings and art, see:
Geometric Shapes and Three-Dimensional Illusions Disrupt Existing Architecture in Peeta's Anamorphic Murals — from thisiscolossal.com by Grace Ebert
Estudio Herreros completes Munch museum on Oslo waterfront — from dezeen.com
University of Technology Jamaica highlights 10 student architecture projects — from dezeen.com
Ten architecture projects from students at the University of Oregon College of Design — from dezeen.com
On 06/28/2021, in animation, architecture, communications, creativity, digital learning, digital storytelling, digital textbooks, digital video, distance education, education technology, engagement / engaging students, engineering, homeschooling/homeschoolers, instructional design, learning, learning ecosystem, Learning Experience Design, Learning from the Living [Class] Room, media/film, multimedia, by Daniel Christian
On 06/05/2021, in 21st century, architecture, art, Augmented Reality (AR), career development, creativity, design, drama/theater, ideas, innovation, universities, user experience (UX), Virtual Reality (VR) / worlds / learning, XR - extended reality, by Daniel Christian
Drawing on Ancient Arts and New Technology, Husson U. Launches Degree in Extended Reality — from edsurge.com by Rebecca Koenig
Excerpt:
The origins of the experience may come from an ancient artform: theater.
"As a set designer, I would think about experiences that are recreating augmented reality, essentially," says Brave Williams, an associate professor at Husson University in Maine. "It is an augmentation of reality that has been done for thousands of years."
Now, Williams is helping his institution push the boundaries of Shakespeare's famous line that "all the world's a stage."
…
To expand the center's reach, university leaders decided to build extended reality into the college curriculum. One example was the development of AR Stagecraft, an app that translates student set designs into an immersive experience of what the scenery would look and feel like if built on an empty stage.
Also see:
IEX CENTER — from husson.edu
An Innovation HubThe iEX Center /ai,?ks/ is an innovation hub that develops solutions using extended reality (XR) experiences such as virtual and augmented reality. Through the iEX Center, students learn how to solve real-world problems using the advanced technology associated with the emerging XR field.
These immersive and interactive experiences are developed with the involvement of students and faculty within the School of Technology and Innovation, as well as those from other colleges across campus as they work together on interdisciplinary XR projects.
Dominique Coulon & Associés adds curved glass extension to library in a renovated French manor — from dezeen.com by Alyn Griffiths
16 Historical Roman Inventions That Helped Shape the Modern World — from interestingengineering.com by Kashyap Vyas
The technologically-advanced ancient Roman Empire has a rich history of inventions, some of which are still used today.