Artist Spotlight: Aglaé Bassens — from booooooom.com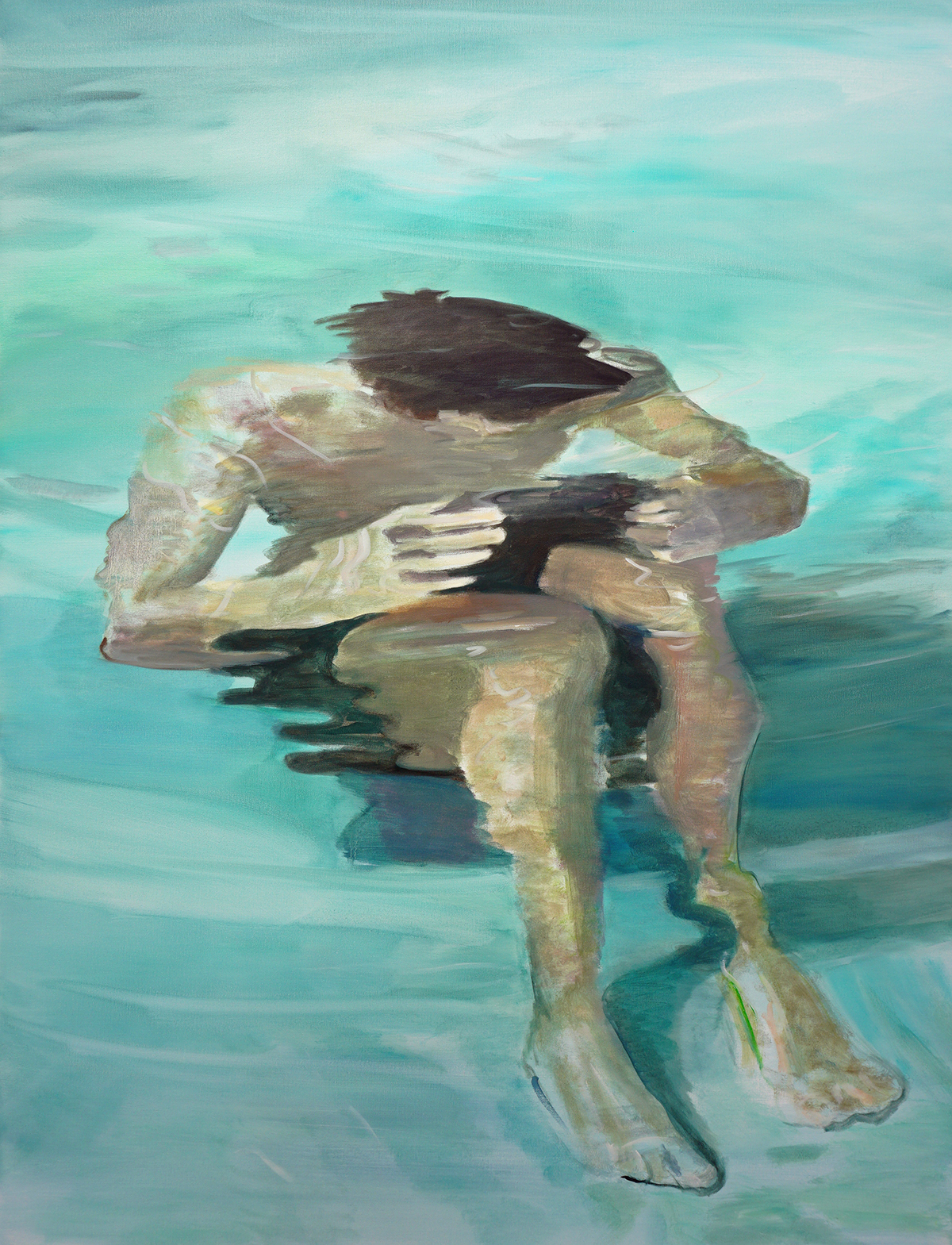 Artist Spotlight: Kyle Scott — from booooooom.com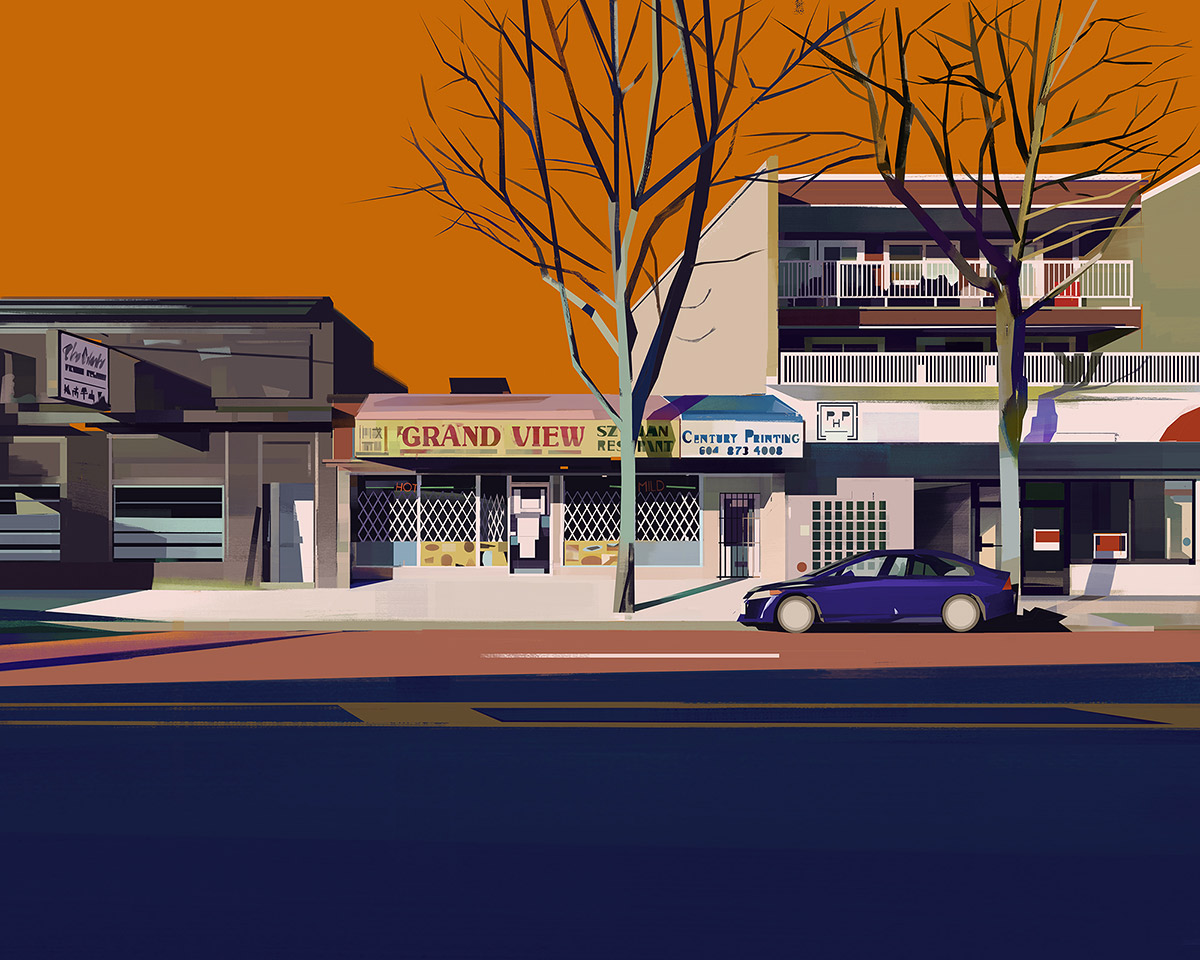 This Uncensored AI Art Tool Can Generate Fantasies—and Nightmares — from wired.com by Will Knight
Open source project Stable Diffusion allows anyone to conjure images with algorithms, but some fear it will be used to create unethical horrors.
Excerpt:
Image generators like Stable Diffusion can create what look like real photographs or hand-crafted illustrations depicting just about anything a person can imagine. This is possible thanks to algorithms that learn to associate the properties of a vast collection of images taken from the web and image databases with their associated text labels. Algorithms learn to render new images to match a text prompt in a process that involves adding and removing random noise to an image.
Also relevant/see:
There's a text-to-image AI art app for Mac now—and it will change everything — from fastcompany.com by Jesus Diaz
Diffusion Bee harnesses the power of the open source text-to-image AI Stable Diffusion, turning it into a one-click Mac App. Brace yourself for a new creativity Big Bang.
---
Speaking of AI, also see:
Five Impossible Figure Illusions — from theawesomer.com
Speaking of creativity, check these other ones out as well!
Everyday Objects and Buildings Float Atmospherically in Cinta Vidal's Perception-Bending Murals — from by Kate Mothes and Cinta Vidal
Artist Spotlight: Arthur Maslard a.k.a. Ratur — from booooooom.com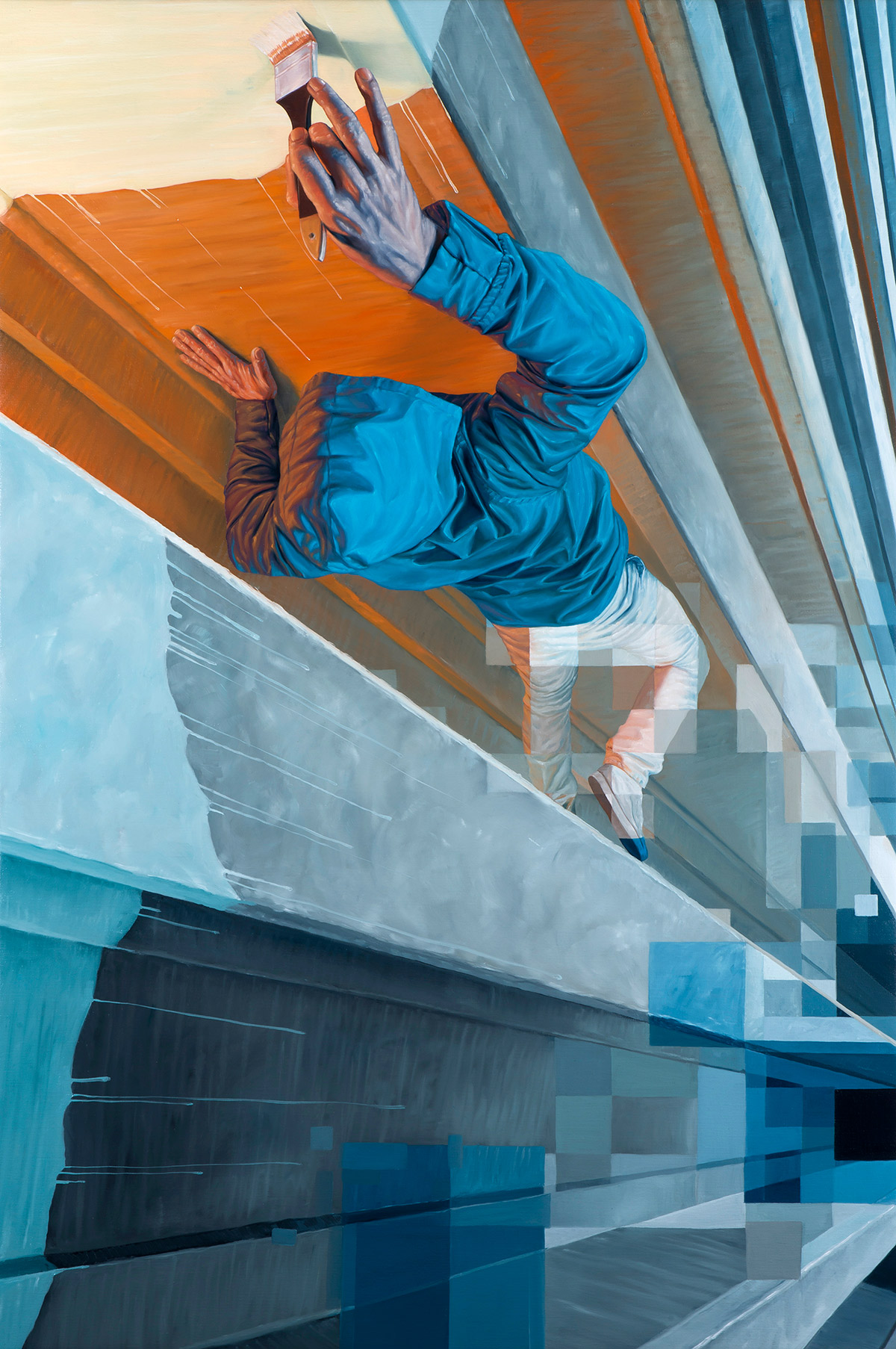 An AI-generated artwork's state fair victory fuels arguments over 'what art is' — from theverge.com by James Vincent; with thanks to Paul Czarapata for this resource on Twitter
I'm not going to apologize for it,' said the man who submitted the piece
.
Excerpt:
A game designer has sparked controversy after submitting an image created by an AI text-to-image generator to a state art competition and taking home first prize.
Jason Allen entered the artwork titled "Theatre d'Opera Spatial" in the "Digital Arts / Digitally-Manipulated Photography" category of the Colorado State Fair fine arts competition but created the piece using a popular text-to-image AI generator named Midjourney.
Root Causes of Employee Stress— from auchtoon.com by John Auchter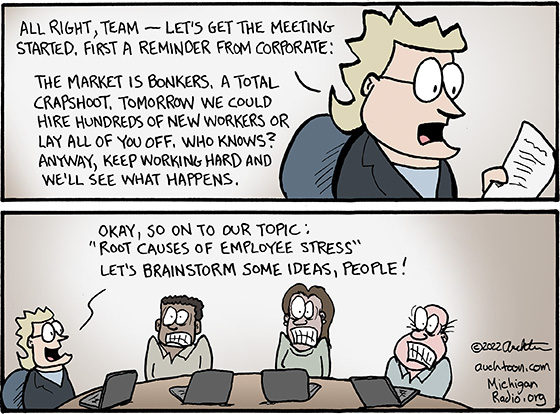 "Spectral" by Photographer Cody Cobb — from booooooom.com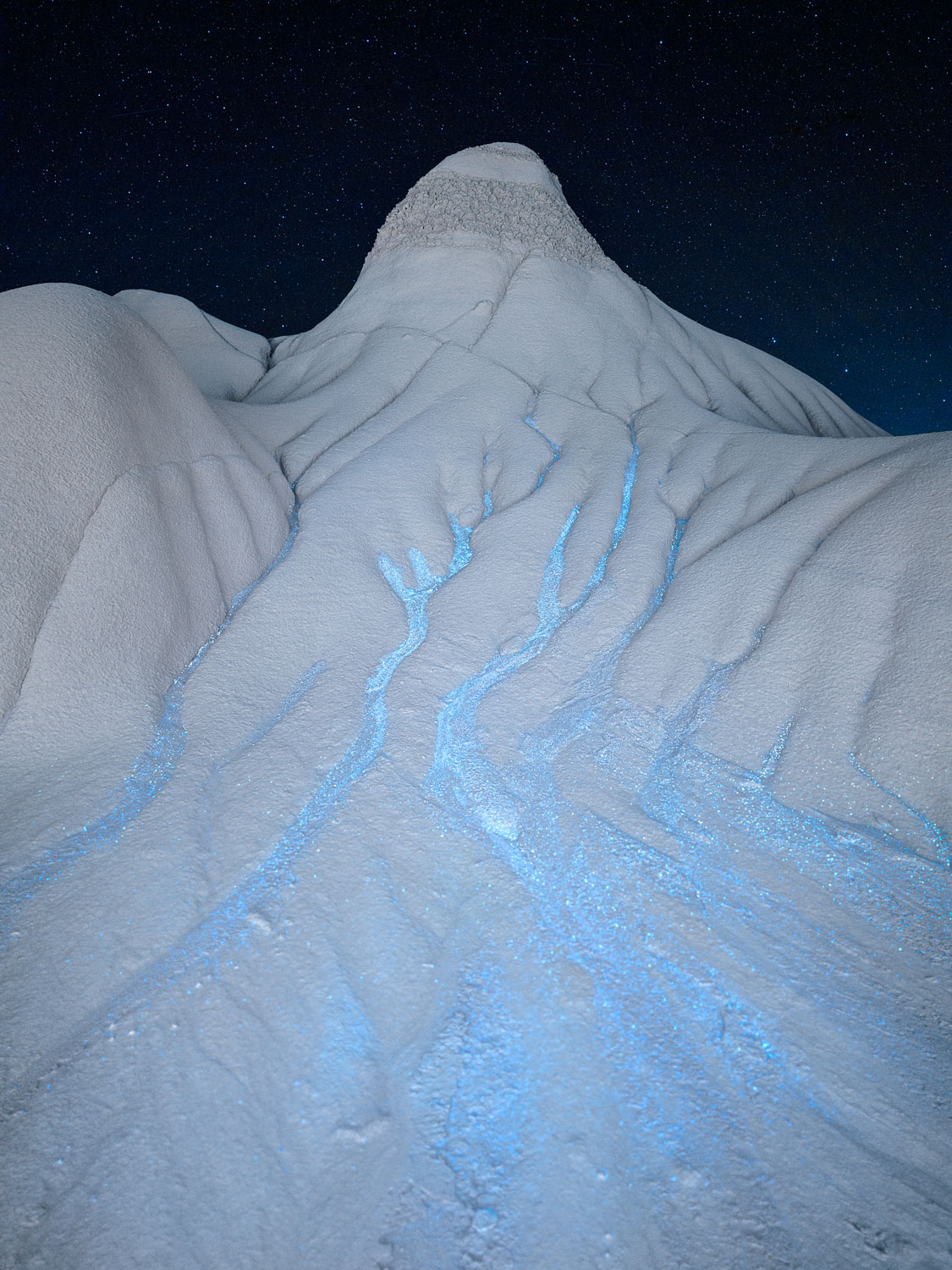 Artist Spotlight: Soyeon Shin — from booooooom.com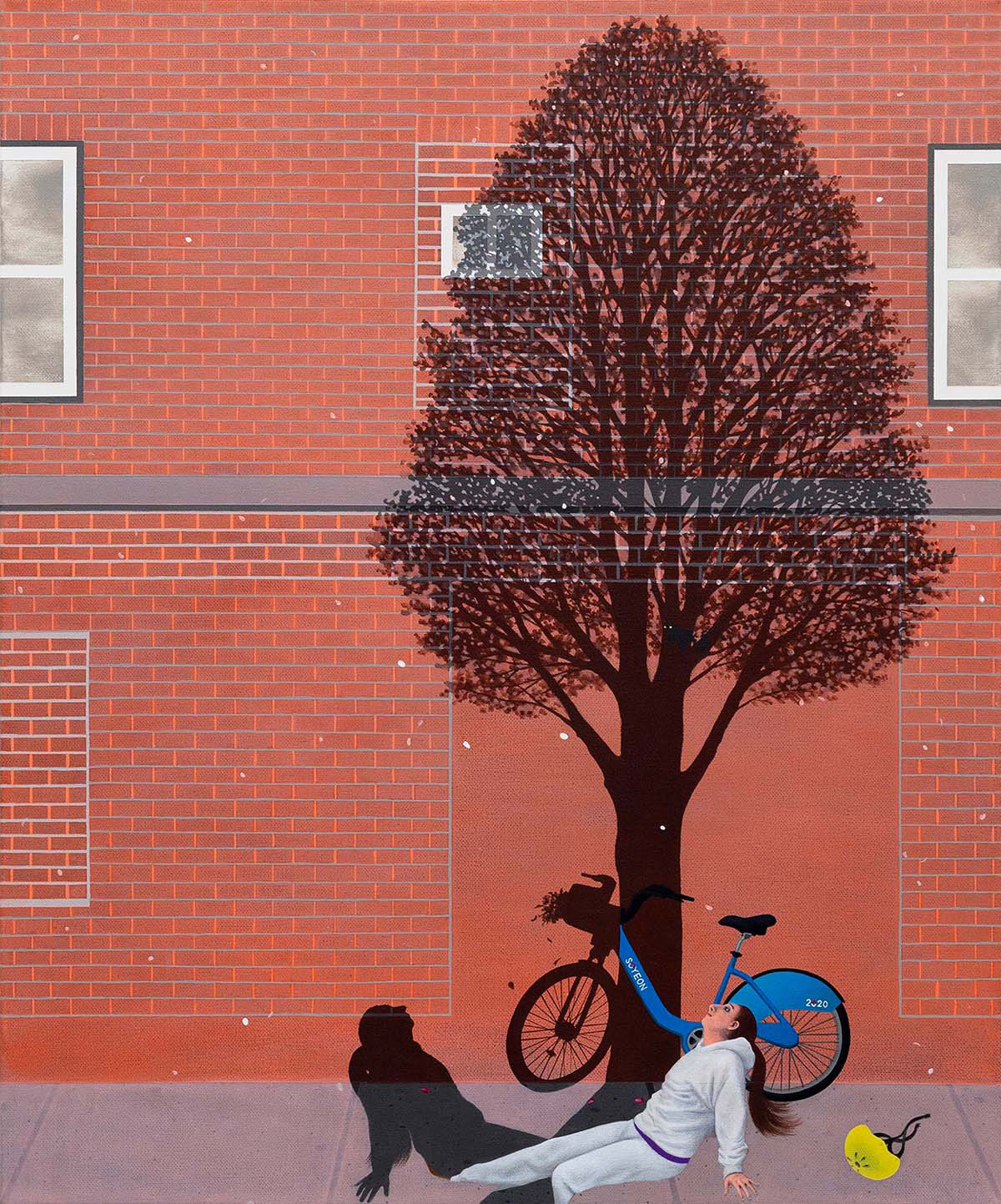 Artist Spotlight: Justin Wheatley — from booooooom.com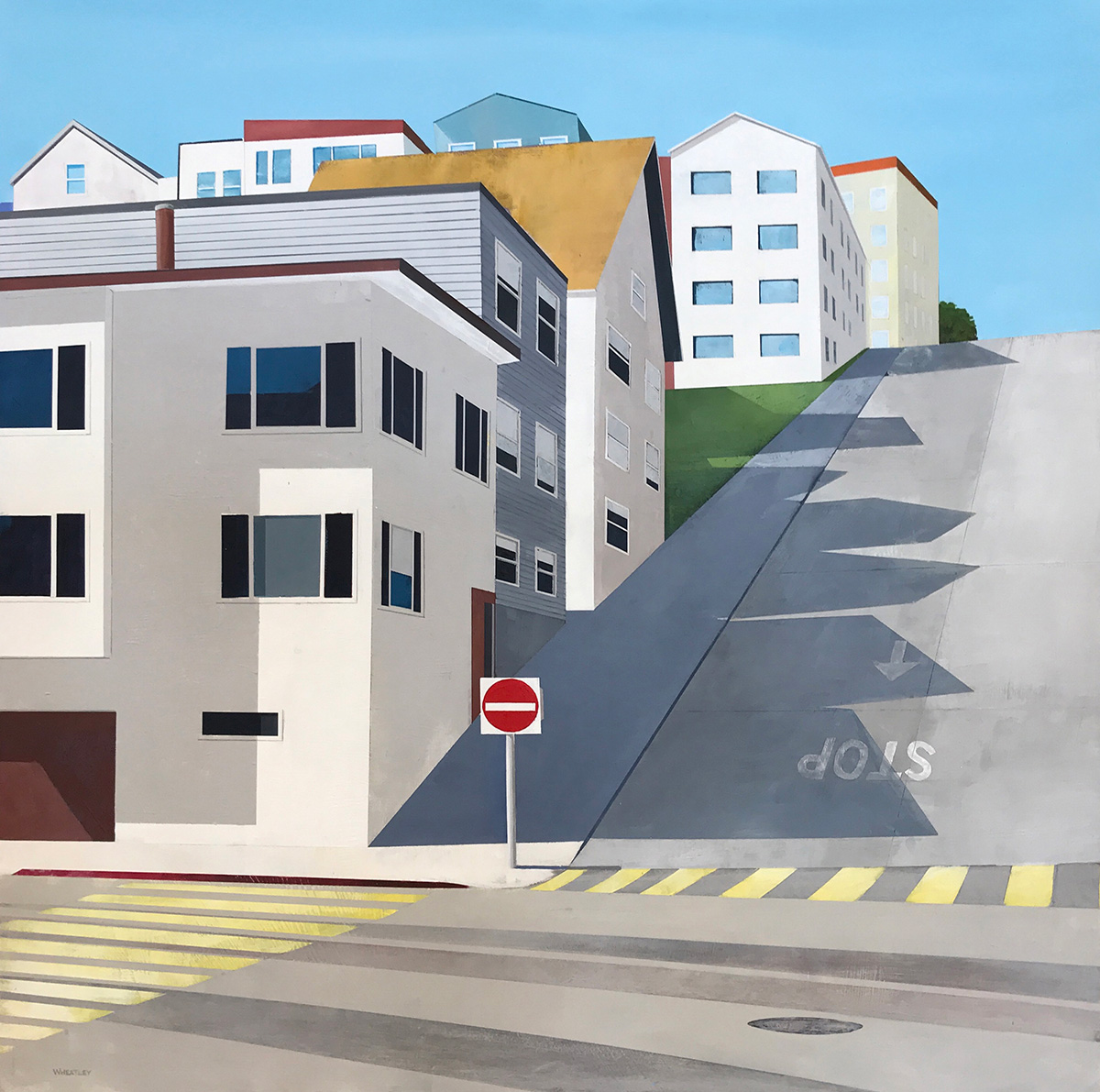 Artist Spotlight: Wanda Comrie — from booooooom.com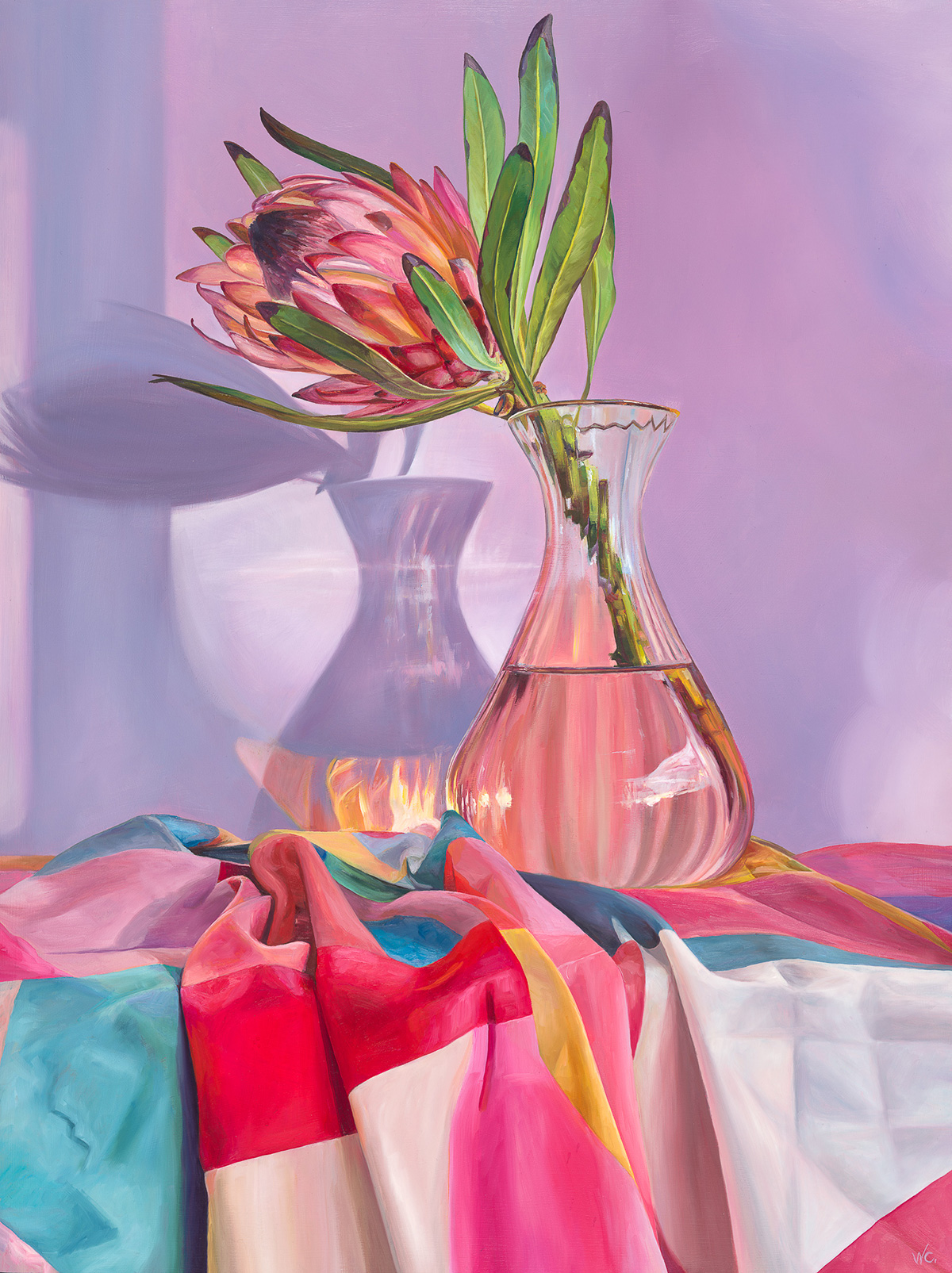 This stunning image shows a "golden swirl" of newly born stars in a distant galaxy — from by
The latest image from the ESO's Very Large Telescope reveals a distant galaxy that is full of freshly created and highly energetic stars.
From DSC:
The above image reminds me of some scripture:
Psalm 19:1-3:
For the director of music. A psalm of David.
1 The heavens declare the glory of God;
the skies proclaim the work of his hands.
2 Day after day they pour forth speech;
night after night they reveal knowledge.
3 They have no speech, they use no words;
no sound is heard from them.
On 08/15/2022, in 21st century, 24x7x365 access, 3D, A/V -- audio/visual, animation, art, Artificial Intelligence / Machine Learning / Deep Learning, bots, computer science, content development, creativity, design, digital storytelling, education technology, emerging technologies, human-computer interaction (HCI), immersion, innovation, NVIDIA, platforms, simulations, skills, United States, universities, vendors, web-based collaboration, by Daniel Christian
Dive Into AI, Avatars and the Metaverse With NVIDIA at SIGGRAPH — from blogs.nvidia.com
Excerpt:
Innovative technologies in AI, virtual worlds and digital humans are shaping the future of design and content creation across every industry. Experience the latest advances from NVIDIA in all these areas at SIGGRAPH, the world's largest gathering of computer graphics experts, [which ran from Aug. 8-11].
At SIGGRAPH, NVIDIA CEO Jensen Huang Illuminates Three Forces Sparking Graphics Revolution — from blogs.nvidia.com by Rick Merritt
NVIDIA unveils new products and research to transform industries with AI, the metaverse and digital humans.
NVIDIA AI Makes Performance Capture Possible With Any Camera — from blogs.nvidia.com by Isha Salian
Derivative, Notch, Pixotope and others use NVIDIA Vid2Vid Cameo and 3D body-pose estimation tools to drive performances in real time.
How to Start a Career in AI — from blogs.nvidia.com by Brian Caulfield
Four most important steps to starting a career in AI, seven big questions answered.
As Far as the AI Can See: ILM Uses Omniverse DeepSearch to Create the Perfect Sky — from blogs.nvidia.com by Richard Kerris
Omniverse AI-enabled search tool lets legendary studio sift through massive database of 3D scenes.
Future of Creativity on Display 'In the NVIDIA Studio' During SIGGRAPH Special Address — from blogs.nvidia.com by Gerardo Degaldo
Major NVIDIA Omniverse updates power 3D virtual worlds, digital twins and avatars, reliably boosted by August NVIDIA Studio Driver; #MadeInMachinima contest winner revealed.
What Is Direct and Indirect Lighting? — from blogs.nvidia.com by JJ Kim
In computer graphics, the right balance between direct and indirect lighting elevates the photorealism of a scene.
NVIDIA Studio Laptops Offer Students AI, Creative Capabilities That Are Best in… Class — from blogs.nvidia.com by Gerardo Degaldo
Designed for creativity and speed, Studio laptops are the ultimate creative tool for aspiring 3D artists, video editors, designers and photographers.
Design in the Age of Digital Twins: A Conversation With Graphics Pioneer Donald Greenberg — from blogs.nvidia.com by Rick Merritt
From his Cornell office, home to a career of 54 years and counting, he shares with SIGGRAPH attendees his latest works in progress.
This footage of rainbow mist rolling off Yosemite Falls is truly mesmerizing. pic.twitter.com/VyrcwV90g1

— Nat Geo Adventure (@ngadventure) July 18, 2022
Set Against a Backdrop of World Events, Tim Okamura's Bold Portraits Emanate Commanding Energy — from thisiscolossal.com by Grace Ebert and Tim Okamura
"Fire Fighter" (2021), oil on canvas, 60 x 76 inches
---
A Stunning Double Rainbow Frames a Lightning Bolt as It Strikes the Mountainous Virginia Horizon — from thisiscolossal.com
On 07/16/2022, in 3D, A/V -- audio/visual, art, Augmented Reality (AR), change, communications, content development, creativity, Daniel S. Christian, digital storytelling, drama/theater, educational games / serious games, entrepreneurship, experimentation, face-to-face, future, game-changing environment, ideas, immersion, innovation, liberal arts, Mixed Reality (MR), multimedia, platforms, play, Virtual Reality (VR) / worlds / learning, vision/possibilities, XR - extended reality, by Daniel Christian
From DSC:
The following two items make me wonder how Extended Reality (XR)-related techs will impact theatre, gaming, opera, & other forms of entertainment.
---
AR Opera Glasses Could Change Broadway Forever — from vrscout.com by Kyle Melnick
Excerpt:
Immersive technology brings the stage to life like never before.
Students from the South Korean Hongik University have developed a pair of reimagined 19th-century opera glasses that utilize AR technology to immerse spectators in Broadway shows in a variety of unique and imaginative ways. The device is compatible with popular shows such as Wicked, Aladdin, Cats, Mamma Mia, and Frozen.
Reddot_Rene from ???/??????? on Vimeo.
---
What 'Shakespeare Karaoke' Teaches About the Virtual Reality Future — from edsurge.com by Rebecca Koenig
Does technology work better as a solo encounter or a group experience?
Excerpt:
To immerse, or not to immerse?
For professors designing virtual reality versions of Shakespeare's plays, that is the question. The answer(s) may have implications for designing new edtech tools—and VR technology intended to be used beyond the classroom, too.
The Bard's masterpieces, plays written in the late 1500s and early 1600s, have received all kinds of digital makeovers in the 21st century. Two current efforts designed by academics for use in teaching draw on extended reality tools that invite users to actively participate in scenes from works like "Romeo and Juliet."
Play the Knave is a video game that helps users design actor-avatars they can direct with their bodies around virtual theater spaces. Shakespeare-VR is a project-in-development that will enable users to don a VR headset, step on to a virtual Elizabethan stage and perform alongside avatars voiced by professional actors.
The Cardboard Sculptures of Artist Warren King Are an Homage to His Chinese Heritage — from thisiscolossal.com by
---
Spectacular Sunset in Tierra del Fuego

?: fstewartphotography | IG
?Patagonia, #Argentina pic.twitter.com/YmlHDMGerp

— Lewerta (@Lewerta5) May 31, 2022
---
Photos Of The Day For June 2022 — from outdoorphotographer.com
Photos of the day for May 2022— from outdoorphotographer.com
Artist Spotlight: Jarid del Deo — from booooooom.com
---
Addendums on 7/14/22:
Vivid Contours Conjure Hope and Resilience in Yulia Brodskaya's Quilled Paper Compositions — from thisiscolossal.com
3D Relief Painting — from theawesomer.com
On 06/29/2022, in 3D, A/V -- audio/visual, architecture, art, career development, communities of practice, content development, creativity, digital audio, digital storytelling, digital video, drama/theater, educational games / serious games, media/film, tools, vendors, by Daniel Christian
From DSC:
For those of you college students who are trying to determine what you enjoy doing, I wanted to pass some items along that may be helpful if you are interested in game development, film, and/or TV-related production.
Some friends recommended knowing how to use the following tools, but I realize one could dive very deep with these tools:
---
---
Additional tip:
Stay within what your budget can provide. Making a film about five students on campus is doable. Making a Star Wars-type movie isn't — unless you are making a spoof or presenting a knowingly-bad movie.
I just wanted to pass these items along.
---
Also relevant/see:
---
Addendums on 7/3/22: