On 01/17/2023, in 21st century, 3D, A/V -- audio/visual, architecture, Augmented Reality (AR), creativity, design, ideas, tools, user experience (UX), vendors, vision/possibilities, XR - extended reality, by Daniel Christian
On 12/14/2022, in 21st century, 24x7x365 access, 3D, A/V -- audio/visual, Amazon, Artificial Intelligence / Machine Learning / Deep Learning / Algorithms, business, change, cloud-based computing / apps / other cloud-related, corporate / business world, emerging technologies, experimentation, future, innovation, simulations, technology (general), United States, vendors, vision/possibilities, by Daniel Christian
"Tech predictions for 2023 and beyond" — from allthingsdistributed.com by Werner Vogels, Chief Technology Officer at Amazon
Excerpts:
Prediction 1: Cloud technologies will redefine sports as we know them
Prediction 2: Simulated worlds will reinvent the way we experiment
Prediction 3: A surge of innovation in smart energy
Prediction 4: The upcoming supply chain transformation
Prediction 5: Custom silicon goes mainstream
On 10/12/2022, in 21st century, 24x7x365 access, 3D, A/V -- audio/visual, Daniel S. Christian, emerging technologies, experimentation, future, ideas, innovation, learning spaces, personalized/customized learning, platforms, productivity / tips and tricks, smart classrooms, United States, usability, user experience (UX), user interface design, by Daniel Christian
---
DSC: What?!?! How might this new type of "parallel reality" impact smart classrooms, conference rooms, and board rooms? And/or our living rooms? Will it help deliver more personalized learning experiences within a classroom?
---
There's "virtual reality", "augmented reality", and "mixed reality" now added to the eXtended Reality #XR family, we have: "parallel reality"

– just consider how we might differentiate instruction with such technology! https://t.co/fQ17qsCkX4

— Immersive Learning Research Network – #iLRN (@immersiveLRN) October 11, 2022
On 09/27/2022, in 3D, architecture, cloud-based computing / apps / other cloud-related, collaboration, communications, graphics, NVIDIA, United States, vendors, by Daniel Christian
Video games dreamed up other worlds. Now they're coming for real architecture — from fastcompany.com by Nate Berg
A marriage between Epic Games and Autodesk could help communities see exactly what's coming their way with new construction.
Excerpt:
Video games and architectural models are about to form a long overdue union. Epic Games and design software maker Autodesk are joining forces to help turn the utilitarian digital building models used by architects and designers from blocky representations into immersive spaces in which viewers can get a sense of a room's dimensions and see how the light changes throughout the day. For both designers and the clients they're designing for, this could help make architecture more nimble and understandable.
Integrating Twinmotion software into Revit essentially shortens the time-sucking process of rendering models into high-resolution images, animations, and virtual-reality walkthroughs from hours to seconds. "If you want to see your design in VR, in Twinmotion you push the VR button," says Epic Games VP Marc Petit. "You want to share a walkthrough on the cloud, you can do that."
---
From DSC:
An interesting collaboration! Perhaps this will be useful for those designing/implementing learning spaces as well.
---
Five Impossible Figure Illusions — from theawesomer.com
Speaking of creativity, check these other ones out as well!
Everyday Objects and Buildings Float Atmospherically in Cinta Vidal's Perception-Bending Murals — from by Kate Mothes and Cinta Vidal
Artist Spotlight: Arthur Maslard a.k.a. Ratur — from booooooom.com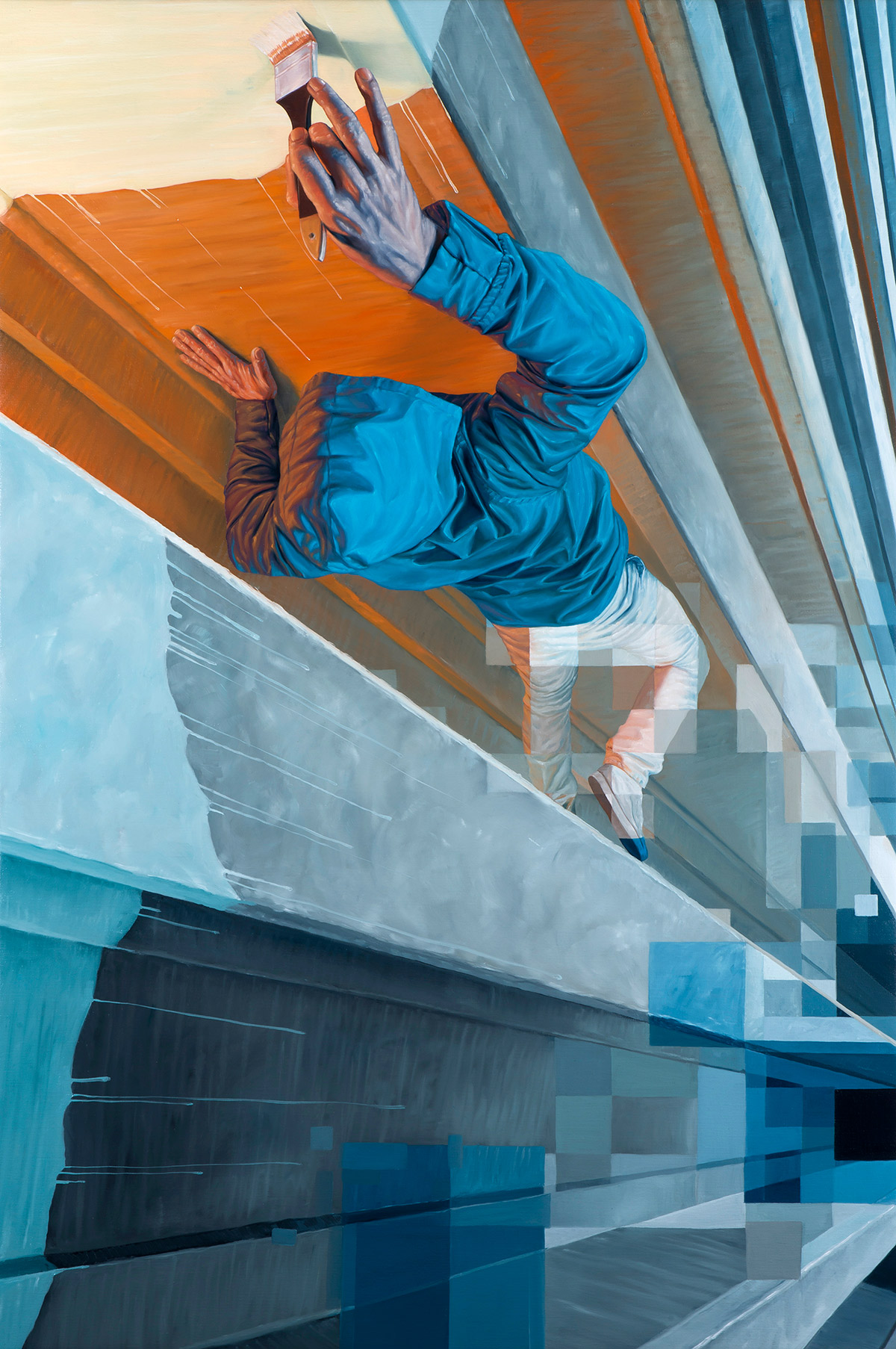 On 09/21/2022, in 3D, Augmented Reality (AR), content development, aggregation, repositories, creativity, design, education technology, engagement / engaging students, Google, human-computer interaction (HCI), ideas, innovation, vendors, Virtual Reality (VR) / worlds / learning, XR - extended reality, by Daniel Christian
3D Scanner Lets You Capture The Real World In VR — from vrscout.com by Kyle Melnick
Excerpt:
VR is about to get a whole lot more real.
Imagine having the power to capture your real-world environment as a hyper-realistic 3D model from the palm of your hand. Well, wonder no more, as peel 3d, a developer of professional-grade 3D scanners, today announced the launch of peel 3 and peel 3.CAD, two new easy-to-use 3D scanners capable of generating high-quality 3D scans for a wide variety of digital mediums, including VR and augmented reality (AR).
NASA & Google Partner To Create An AR Solar System — from vrscout.com by Kyle Melnick
Excerpt:
[On 9/14/22], Google Arts & Culture announced that is has partnered with NASA to further extend its virtual offerings with a new online exhibit featuring a collection of new-and-improved 3D models of our universe brought to life using AR technology.
These 3D models are for more than just entertainment, however. The virtual solar system exhibit features historical annotations that, when selected, display valuable information. Earth's moon, for example, features landing sites for Apollo 11 and China's Chang'e-4.
On 08/15/2022, in 21st century, 24x7x365 access, 3D, A/V -- audio/visual, animation, art, Artificial Intelligence / Machine Learning / Deep Learning / Algorithms, bots, computer science, content development, aggregation, repositories, creativity, design, digital storytelling, education technology, emerging technologies, human-computer interaction (HCI), immersion, innovation, NVIDIA, platforms, simulations, skills, United States, universities, vendors, web-based collaboration, by Daniel Christian
Dive Into AI, Avatars and the Metaverse With NVIDIA at SIGGRAPH — from blogs.nvidia.com
Excerpt:
Innovative technologies in AI, virtual worlds and digital humans are shaping the future of design and content creation across every industry. Experience the latest advances from NVIDIA in all these areas at SIGGRAPH, the world's largest gathering of computer graphics experts, [which ran from Aug. 8-11].
At SIGGRAPH, NVIDIA CEO Jensen Huang Illuminates Three Forces Sparking Graphics Revolution — from blogs.nvidia.com by Rick Merritt
NVIDIA unveils new products and research to transform industries with AI, the metaverse and digital humans.
NVIDIA AI Makes Performance Capture Possible With Any Camera — from blogs.nvidia.com by Isha Salian
Derivative, Notch, Pixotope and others use NVIDIA Vid2Vid Cameo and 3D body-pose estimation tools to drive performances in real time.
How to Start a Career in AI — from blogs.nvidia.com by Brian Caulfield
Four most important steps to starting a career in AI, seven big questions answered.
As Far as the AI Can See: ILM Uses Omniverse DeepSearch to Create the Perfect Sky — from blogs.nvidia.com by Richard Kerris
Omniverse AI-enabled search tool lets legendary studio sift through massive database of 3D scenes.
Future of Creativity on Display 'In the NVIDIA Studio' During SIGGRAPH Special Address — from blogs.nvidia.com by Gerardo Degaldo
Major NVIDIA Omniverse updates power 3D virtual worlds, digital twins and avatars, reliably boosted by August NVIDIA Studio Driver; #MadeInMachinima contest winner revealed.
What Is Direct and Indirect Lighting? — from blogs.nvidia.com by JJ Kim
In computer graphics, the right balance between direct and indirect lighting elevates the photorealism of a scene.
NVIDIA Studio Laptops Offer Students AI, Creative Capabilities That Are Best in… Class — from blogs.nvidia.com by Gerardo Degaldo
Designed for creativity and speed, Studio laptops are the ultimate creative tool for aspiring 3D artists, video editors, designers and photographers.
Design in the Age of Digital Twins: A Conversation With Graphics Pioneer Donald Greenberg — from blogs.nvidia.com by Rick Merritt
From his Cornell office, home to a career of 54 years and counting, he shares with SIGGRAPH attendees his latest works in progress.
On 08/13/2022, in 21st century, 24x7x365 access, 3D, A/V -- audio/visual, creativity, emerging technologies, human-computer interaction (HCI), innovation, interaction design, interactivity, UK, United States, vendors, Virtual Reality (VR) / worlds / learning, vision/possibilities, wearables, Web3, XR - extended reality, by Daniel Christian