On 07/30/2021, in A/V -- audio/visual, active learning, algorithms, Artificial Intelligence / Machine Learning / Deep Learning, attention, Augmented Reality (AR), communications, communities of practice, Daniel S. Christian, education technology, emerging technologies, engagement / engaging students, face-to-face, faculty, higher education, ideas, innovation, learning, learning agents, learning ecosystem, Learning Experience Design, learning hubs & pods, learning spaces, Natural Language Processing (NLP), online learning, participation, platforms, presentations, teaching & learning, United States, user experience (UX), vendors, vision/possibilities, visualizing information, voice recognition / voice enabled interfaces, web-based collaboration, XR - extended reality, by Daniel Christian
Will AR glasses provide this type of information in real-time? #AI, #NLP, smartclassrooms #edtech [Christian]
.
DSC:Modified image which was originally from Minerva.com > Forum Learning Environment
11 Emerging Business Opportunities In The Internet Of Things Sector — from forbes.com by a panel of Young Entrepreneur Council members
Excerpt (emphasis DSC):
With this increased revenue comes a number of new ways for businesses to leverage IoT technology. Below, a panel of Young Entrepreneur Council members shared some business opportunities they see emerging in the IoT sector. Keep an eye out for these 11 growing trends in the B2B IoT space.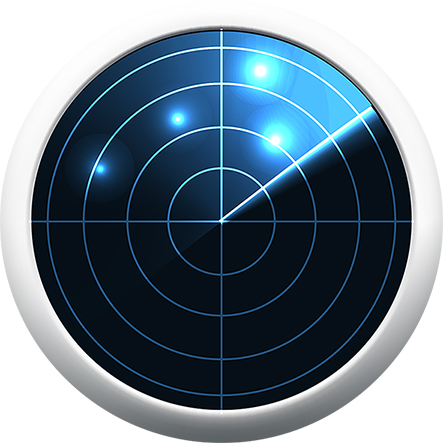 1. Voice-Powered Technologies
With the growing popularity of IoT devices, the interaction of business with customers is also changing. Take for instance Siri, Alexa and Cortana — who are advanced voice technologies — to perform countless searches as the customer orders. This one area of IoT is going to expand gigantically in the future.
On 05/31/2021, in 21st century, algorithms, analytics, Artificial Intelligence / Machine Learning / Deep Learning, Bias | Diversity Equity & Inclusion (DE&I), Canada, career development, data mining, emerging technologies, Google, health, India, law schools, leadership, legal reform, legislatures / government / legal, Natural Language Processing (NLP), robotics, society, surviving, the downsides of technology, United States, vendors, voice recognition / voice enabled interfaces, workplace, youth, by Daniel Christian
Microsoft President Warns of Orwell's 1984 'Coming to Pass' in 2024 — from interestingengineering.com by Chris Young
Microsoft's Brad Smith warned we may be caught up in a losing race with artificial intelligence.
Excerpt (emphasis DSC):
The surveillance-state dystopia portrayed in George Orwell's 1984 could "come to pass in 2024" if governments don't do enough to protect the public against artificial intelligence (AI), Microsoft president Brad Smith warned in an interview for the BBC's investigative documentary series Panorama.
During the interview, Smith warned of China's increasing AI prowess and the fact that we may be caught up in a losing race with the technology itself.
"If we don't enact the laws that will protect the public in the future, we are going to find the technology racing ahead, and it's going to be very difficult to catch up," Smith stated.
From DSC:
This is a major heads up to all those in the legal/legislative realm — especially the American Bar Association (ABA) and the Bar Associations across the country! The ABA needs to realize they have to up their game and get with the incredibly fast pace of the twenty-first century. If that doesn't occur, we and future generations will pay the price. Two thoughts come to my mind in regards to the ABA and for the law schools out there:
Step 1: Allow 100% online-based JD programs all the time, from here on out.
Step 2: Encourage massive new program development within all law schools to help future lawyers, judges, legislative reps, & others build up more emerging technology expertise & the ramifications thereof.
Google's plan to make search more sentient — from vox.com by Rebecca Heilweil
Google announces new search features every year, but this time feels different.
Excerpt:
At the keynote speech of its I/O developer conference on Tuesday, Google revealed a suite of ways the company is moving forward with artificial intelligence. These advancements show Google increasingly trying to build AI-powered tools that seem more sentient and that are better at perceiving how humans actually communicate and think. They seem powerful, too.
Two of the biggest AI announcements from Google involve natural language processing and search.
…
Google also revealed a number of AI-powered improvements to its Maps platform that are designed to yield more helpful results and directions.
Google's plans to bring AI to education make its dominance in classrooms more alarming — from fastcompany.com by Ben Williamson
The tech giant has expressed an ambition to transform education with artificial intelligence, raising fresh ethical questions.
Struggling to Get a Job? Artificial Intelligence Could Be the Reason Why — from newsweek.com by Lydia Veljanovski; with thanks to Sam DeBrule for the resource
Excerpt:
Except that isn't always the case. In many instances, instead of your application being tossed aside by a HR professional, it is actually artificial intelligence that is the barrier to entry. While this isn't a problem in itself—AI can reduce workflow by rapidly filtering applicants—the issue is that within these systems lies the possibility of bias.
It is illegal in the U.S. for employers to discriminate against a job applicant because of their race, color, sex, religion, disability, national origin, age (40 or older) or genetic information. However, these AI hiring tools are often inadvertently doing just that, and there are no federal laws in the U.S. to stop this from happening.
These Indian edtech companies are shaping the future of AI & robotics — from analyticsinsight.net by Apoorva Komarraju May 25, 2021
Excerpt:
As edtech companies have taken a lead by digitizing education for the modern era, they have taken the stance to set up Atal Tinkering Labs in schools along with other services necessary for the budding 'kidpreneurs'. With the availability of these services, students can experience 21st-century technologies like IoT, 3D printing, AI, and Robotics.
Researchers develop machine-learning model that accurately predicts diabetes, study says — from ctvnews.ca by Christy Somos
Excerpt:
TORONTO — Canadian researchers have developed a machine-learning model that accurately predicts diabetes in a population using routinely collected health data, a new study says.
The study, published in the JAMA Network Open journal, tested new machine-learning technology on routinely collected health data that examined the entire population of Ontario. The study was run by the ICES not-for-profit data research institute.
Using linked administrative health data from Ontario from 2006 to 2016, researchers created a validated algorithm by training the model on information taken from nearly 1.7 million patients.
Project Guideline: Enabling Those with Low Vision to Run Independently — from ai.googleblog.com by Xuan Yang; with thanks to Sam DeBrule for the resource
Excerpt:
For the 285 million people around the world living with blindness or low vision, exercising independently can be challenging. Earlier this year, we announced Project Guideline, an early-stage research project, developed in partnership with Guiding Eyes for the Blind, that uses machine learning to guide runners through a variety of environments that have been marked with a painted line. Using only a phone running Guideline technology and a pair of headphones, Guiding Eyes for the Blind CEO Thomas Panek was able to run independently for the first time in decades and complete an unassisted 5K in New York City's Central Park.
Deepfake Maps Could Really Mess With Your Sense of the World — from wired.com by Will Knight
Researchers applied AI techniques to make portions of Seattle look more like Beijing. Such imagery could mislead governments or spread misinformation online.
On 03/22/2021, in 21st century, 24x7x365 access, Africa, algorithms, Amazon, Apple, Artificial Intelligence / Machine Learning / Deep Learning, Asia, change, changing business models, cloud-based computing / apps / other cloud-related, communities of practice, computer science, corporate / business world, data mining, emerging technologies, Europe, experimentation, Facebook, future, Google, health, Microsoft, Natural Language Processing (NLP), platforms, programming, United States, vision/possibilities, voice recognition / voice enabled interfaces, by Daniel Christian
14th Annual Edition | 2021 Tech Trends Report — from the Future Today Institute
Our 2021 Tech Trends Report is designed to help you confront deep uncertainty, adapt and thrive. For this year's edition, the magnitude of new signals required us to create 12 separate volumes, and each report focuses on a cluster of related trends. In total, we've analyzed  nearly 500 technology and science trends across multiple industry sectors. In each volume, we discuss the disruptive forces, opportunities and strategies that will drive your organization in the near future.

Now, more than ever, your organization should examine the potential near and long-term impact of tech trends. You must factor the trends in this report into your strategic thinking for the coming year, and adjust your planning, operations and business models accordingly. But we hope you will make time for creative exploration. From chaos, a new world will come.
Some example items noted in this report:
Natural language processing is an area experiencing high interest, investment, and growth.
+ No-code or low-code systems are unlocking new use cases for businesses.
Amazon Web Services, Azure, and Google Cloud's low-code and no-code offerings will trickle down to everyday people, allowing them to create their own artificial intelligence applications and deploy them as easily as they could a website.
The race is on to capture AI cloudshare—and to become the most trusted provider of AI on remote servers.
COVID-19 accelerated the use of AI in drug discovery last year. The first trial of an AI-discovered drug is underway in Japan.
On 03/06/2021, in emerging technologies, experimentation, game-changing environment, human-computer interaction (HCI), ideas, innovation, intelligent systems, intelligent tutoring, interaction design, interactivity, Natural Language Processing (NLP), vendors, vision/possibilities, voice recognition / voice enabled interfaces, wearables, by Daniel Christian
GPT-3: We're at the very beginning of a new app ecosystem — from venturebeat.com by Dattaraj Rao
From DSC: NLP=Natural Language Processing (i.e., think voice-driven interfaces/interactivity).
Excerpt:
Despite the hype, questions persist as to whether GPT-3 will be the bedrock upon which an NLP application ecosystem will rest or if newer, stronger NLP models with knock it off its throne. As enterprises begin to imagine and engineer NLP applications, here's what they should know about GPT-3 and its potential ecosystem.
On 03/05/2021, in emerging technologies, future, innovation, internet, IT in HE, machine-to-machine communications, Natural Language Processing (NLP), vision/possibilities, voice recognition / voice enabled interfaces, by Daniel Christian
The Top 5 Technologies for Innovation Leaders in Electronics and IT
Digital biomarkers, edge computing, and AI-enabled sensors are among the top technologies transforming the electronics landscape, according to Lux Research
BOSTON, MA, MARCH 4, 2021?– Digital transformation is one of the hottest topics in every industry, and as consumers are eagerly adopting increasing amounts of digital tech, electronics, and IT players have a unique opportunity to impact more industries than ever before. To help guide innovation in this booming space, Lux Research released its annual report, "Foresight 2021: Top Emerging Technologies to Watch."
…
Lux's annual report analyzes the digital transformation space, reviewing what topics emerged and which technologies gained traction during 2020. Its expert analysis of the hottest innovation topics and best tech startups found that the top five technologies electronics and IT innovation leaders should look to in the next decade are:
AI-Enabled Sensors – Merging hardware and software to collect and validate critical data will be a major part of use cases from consumer wearables to medical devices to industrial IoT.
Digital Biomarkers – Using data analytics to detect disease through changes in streams of data analytics is a potent path for electronics companies to grab a piece of the healthcare pie.
Natural Language Processing – Natural language processing (NLP) allows electronics and IT players to extend into new services and industry segments, either by using it to leverage their own data or by providing it as a service.
Edge Computing – Limitations in bandwidth and latency are pushing critical computation away from the cloud and out to the edge, with rapidly improving hardware and software enablers.
Synthetic Data – AI needs vast amounts of training data, and when real data is scarce, synthetic data can be a solution. It also boosts data diversity and privacy.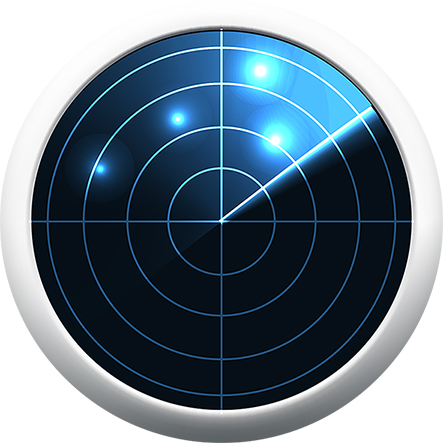 From DSC:
Some things to keep on your radar…