How Many Job Openings Are There in Public Schools? — from edweek.org by Maya Riser-Kositsky
Excerpt:
While teacher shortages have been reported in different regions and different teaching subjects on and off for years, a very large number of open positions in school jobs overall have been reported in recent months.
According to Bureau of Labor Statistics data on the state and local government education sector, in February 2022 there were 380,000 open jobs in schools, the highest number of openings in the past decade.
---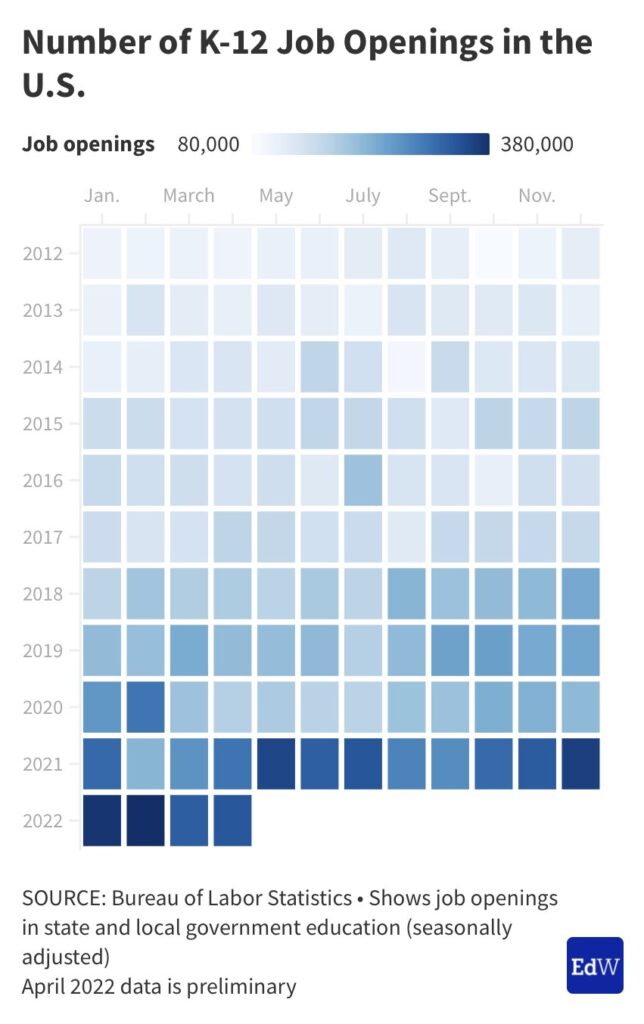 ---
Addendums on 7/3/22: