From DSC:
Below are some questions and thoughts that are going through my mind:
Will "class be in session" soon on tools like Prysm & Bluescape?


Will this type of setup be the next platform that we'll use to meet our need to be lifelong learners? That is, w

ill what we know of today as Learning Management Systems (LMS) and Content Management Systems (CMS) morph into this type of setup?

Via platforms/operating systems like tvOS, will our connected TVs turn into much more collaborative devices, allowing us to contribute content with learners from all over the globe?

Prysm is already available on mobile devices and what we consider a television continues to morph

Will second and third screens be used in such setups? What functionality will be assigned to the main/larger screens? To the mobile devices?


Will colleges and universities innovate into such setups?  Or will organizations like LinkedIn.com/Lynda.com lead in this space? Or will it be a bit of both?

How will training, learning and development groups leverage these tools/technologies?

Are there some opportunities for homeschoolers here?
Along these lines, are are some videos/images/links for you: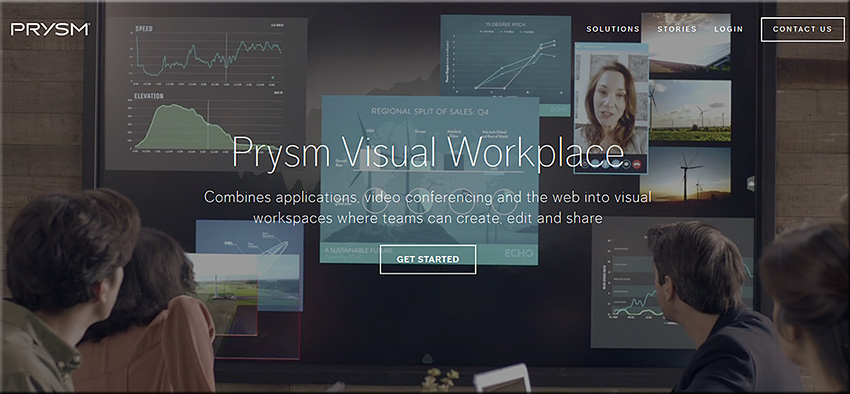 ---
---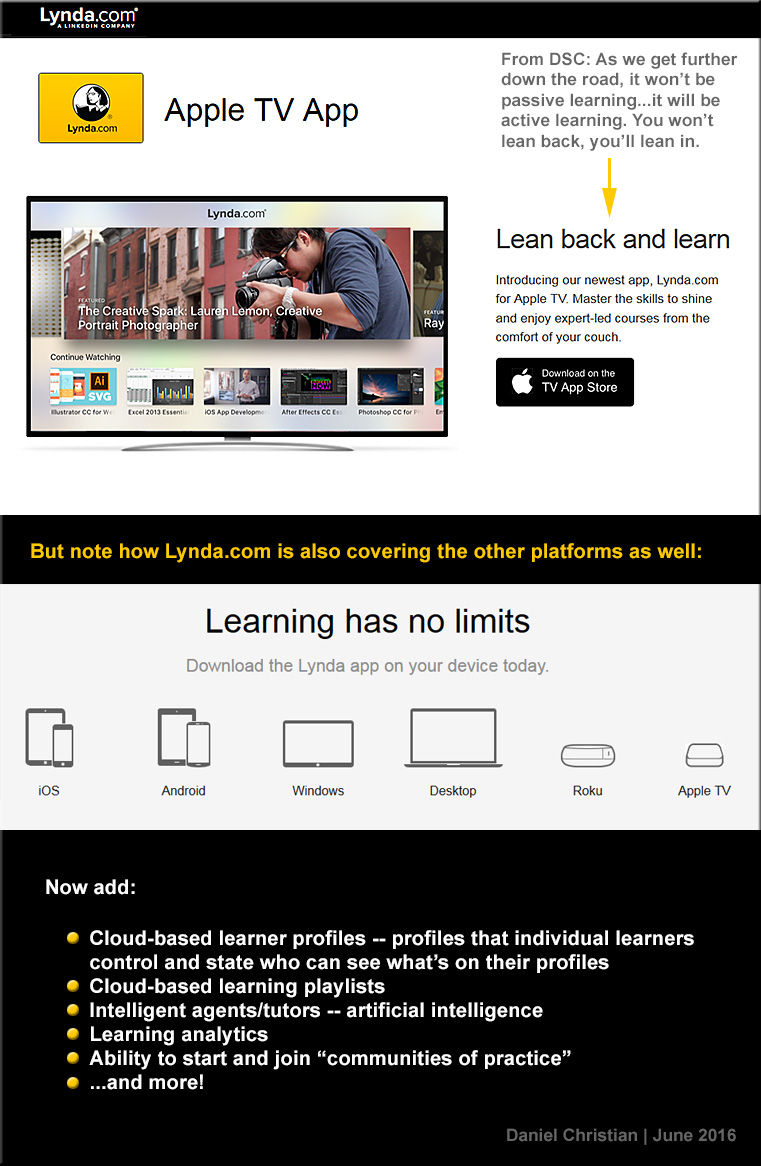 ---
---
Also see:
---
Also see:
---
Prysm Adds Enterprise-Wide Collaboration with Microsoft Applications — from ravepubs.com by Gary Kayye
Excerpt:
To enhance the Prysm Visual Workplace, Prysm today announced an integration with Microsoft OneDrive for Business and Office 365. Using the OneDrive for Business API from Microsoft, Prysm has made it easy for customers to connect Prysm to their existing OneDrive for Business environments to make it a seamless experience for end users to access, search for, and sync with content from OneDrive for Business. Within a Prysm Visual Workplace project, users may now access, work within and download content from Office 365 using Prysm's built-in web capabilities.
---