On 08/15/2012, in blogs / blogging / vlogging, collaboration, education technology, instructional design, pedagogy, podcasting, RSS, social learning / networks, tools, vendors, web-based collaboration, by Daniel Christian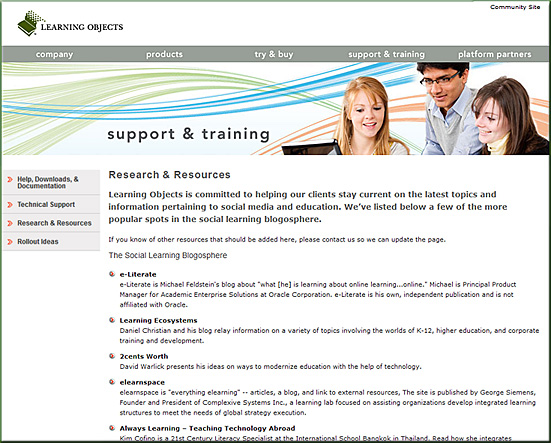 .
While on their website, be sure to see information concerning Campus Pack from Learning Objects:
.
If you enjoyed this article, please consider sharing it!