Survey: Online, Blended Dominate Today's Learning Environments — from campustechnology.com by Rhea Kelly
In our latest Teaching with Technology Survey, the vast majority of faculty members said they teach in either a fully online or blended format.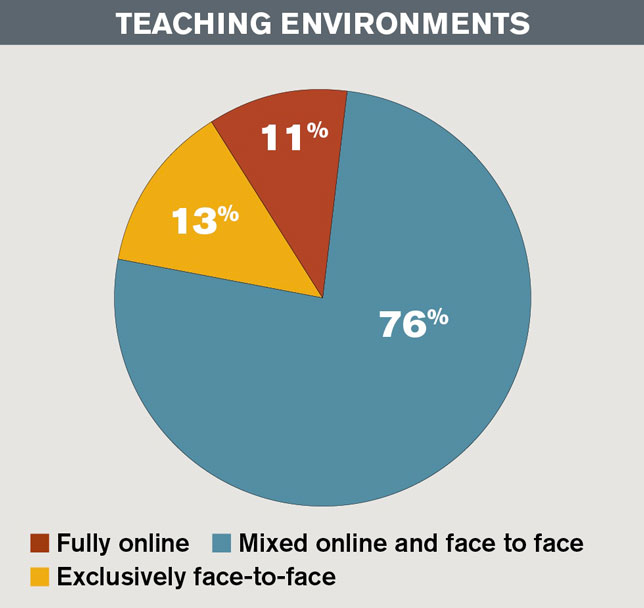 However, that doesn't mean those instructors blend every course. When we asked faculty how many of their classes are blended, 29 percent said they teach all blended classes, while 45 percent blend some of their classes. Six percent said they plan to use the blended model in the next year or are exploring the option.