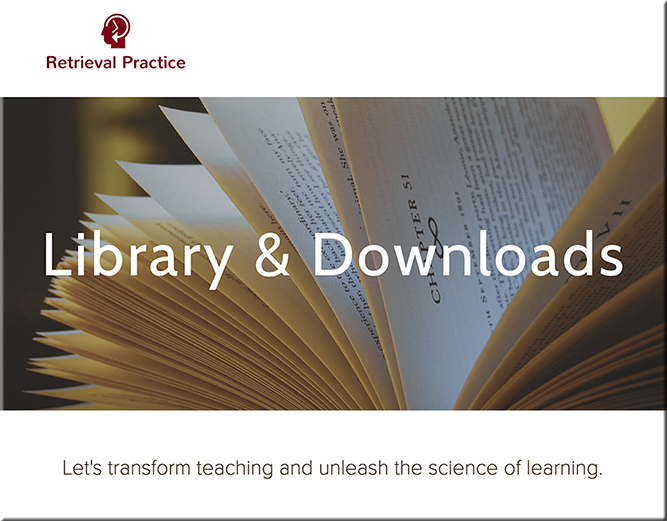 Per RetrievalPractice.org:
Download ALL our free guides, research, and resources!
We're here to make your life easier. In order to unleash the science of learning, we strive to make it easy to access and quick to implement.
That's why we really want you to download everything from our library, including free practice guides, book club resources, research, and more.