---
Some of the powerful words that, if done well, are enabled by online learning are:

---
Choice:
Of format — digital audio, digital video, text, graphics, animations, games, role playing, etc.; I can look at content from multiple angles and in multiple ways
Of assignment — which one works best for me? Which one interests me the most? Or if I don't really get the assignment in one way, I can reach the learning objective in another way.
Control:
Of when and where I bop into my course and participate in it; it may be a brief 5-minute posting of a great and relevant article I ran across, or it may be a 3-4 hour stint
Of playing media — pausing, fast forwarding, rewinding, slowing down or speeding up digital video and/or digital audio
Participation:
I can contribute content that I created — in a variety of formats; content that I can spend some time on creating

I can take my time to engage in thoughtful, reflective discussions; especially helpful to those of us who don't think very fast on our feet and need time to think about a topic and develop our responses

Communication and collaboration:
Between students
Between faculty and students
bop in
— In my mind, those are very powerful words in many peoples' learning experiences.
iOS 6 (Arrives September 19th)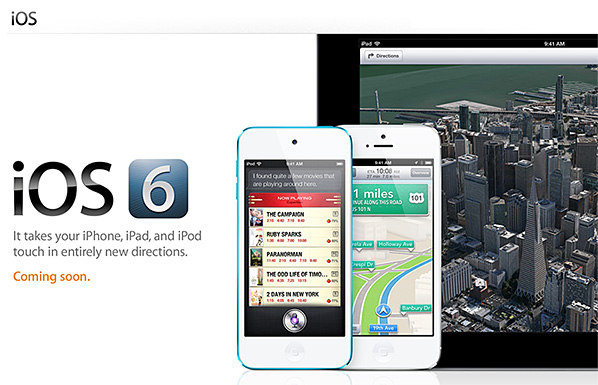 Also see:
Vidmind launches cloud TV platform to let anyone create a white labeled Netflix — from betakit.com by Erin Bury
Excerpt:
Tel Aviv-based startup Vidmind came out of stealth today and debuted its cloud-based TV solution, which lets operators, broadcasters and retailers essentially create a white labeled version of Netflix. The company provides an Android-based set top box that can be branded for any company, cloud infrastructure to build a streaming TV service, back-end management for operators, clients for multiple platforms including mobile tablet and PC, and built-in second screen and social features so viewers can interact around content.
Also see:
On 08/10/2012, in Canada, communications, digital learning, education technology, higher education, innovation, instructional design, online learning, pedagogy, quality, teaching & learning, teaching online, using teams, by Daniel Christian
Nine steps to quality online learning — from Tony Bates
Also see:
How [not] to Design an Online Course — from onlinelearninginsights.wordpress.com
Moving a face-to-face credit course to an online environment is far more challenging than one might expect – as numerous experienced and esteemed professors have discovered. In this post learn vicariously through one professor's experience of 'what not to do'.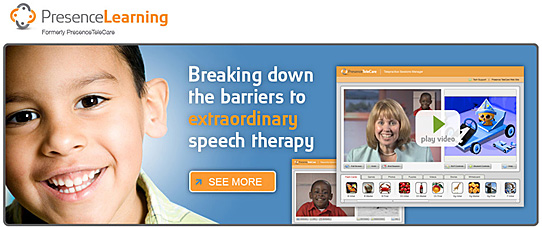 Excerpt:
Our mission is to make telepractice practical and affordable while providing an extraordinary therapy experience. The PresenceLearning solution includes the latest video-conferencing tools, engaging games and evidence-based activities, and time-saving collaboration and practice management tools.  See videos of how it works
Also:
PresenceLearning Wins 2012 BESSIE Award
Live online speech therapy service recognized in Special Education Website category
SAN FRANCISCO, April 19, 2012 – PresenceLearning (www.presencelearning.com), the leading provider of live online speech therapy services to K-12 students, was recently named a winner in the Multi-Level: Special Education Website category of The ComputED Gazette's 18th Annual Best Educational Software Awards (BESSIE Awards). The awards program targets innovative and content-rich programs and websites that provide parents and teachers with the technology to foster educational excellence.
Excerpt:
I was unaware of the book, Habitudes For Communicators, so Dr. Tim Elmore gets high marks for not only cutting through the clutter, but for creating something so funny (because it's true).
Also see:
Are you an iPad Speaker? Here are the apps you need. — from Public Words by Dr. Nick Morgan
.
.
From DSC:
Though I need to research this further, presenting with an iPad in the classroom may be a great addition to the Smart Classrooms out there!  The goal: Put the ability of an interactive whiteboard (and more) in your hands while you are walking around the classroom.
Also see:
Some recommendations for styluses that work with an iPad:
.
.