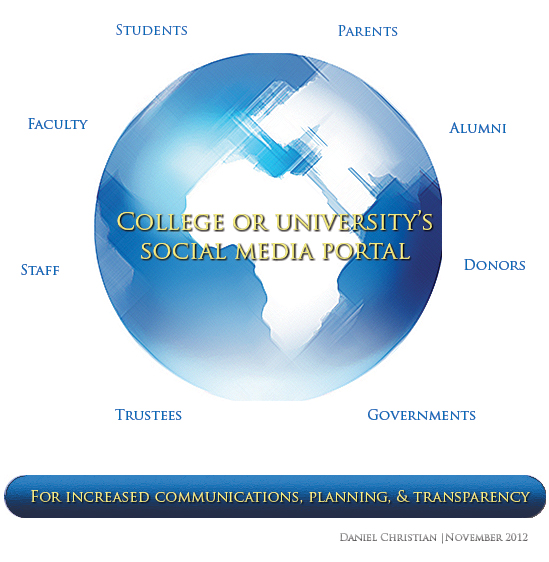 From DSC:
.
Could we use social media/tools in order to get input from all of the constituencies of a
college or university? Such input could be used to create innovative ideas,
establish buy-in, and build future strategic direction/vision.
What would that look like? Work like?
I wasn't sure where to put the workplace here…but certainly that is also a key piece of our future.
.