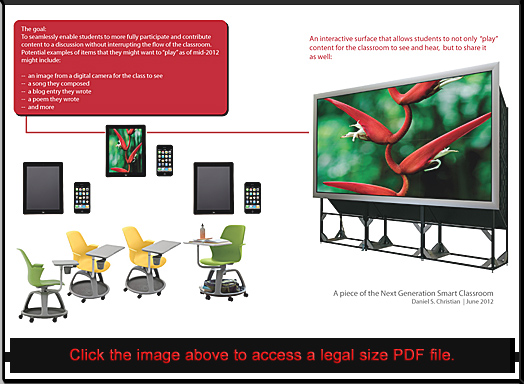 From DSC:
I wonder:
If the video wall  pictured above could be a Smart/connected TV and if it can share files as well as play files?

If such a setup will involve machine-to-machine communications (NFC, other)?

If it will be like banking setups whereby the student's device must obtain a constantly rotating password to access a resource that expires in ___ seconds — and they must be in that room to get it?


If it will be hardware or software based…or both?