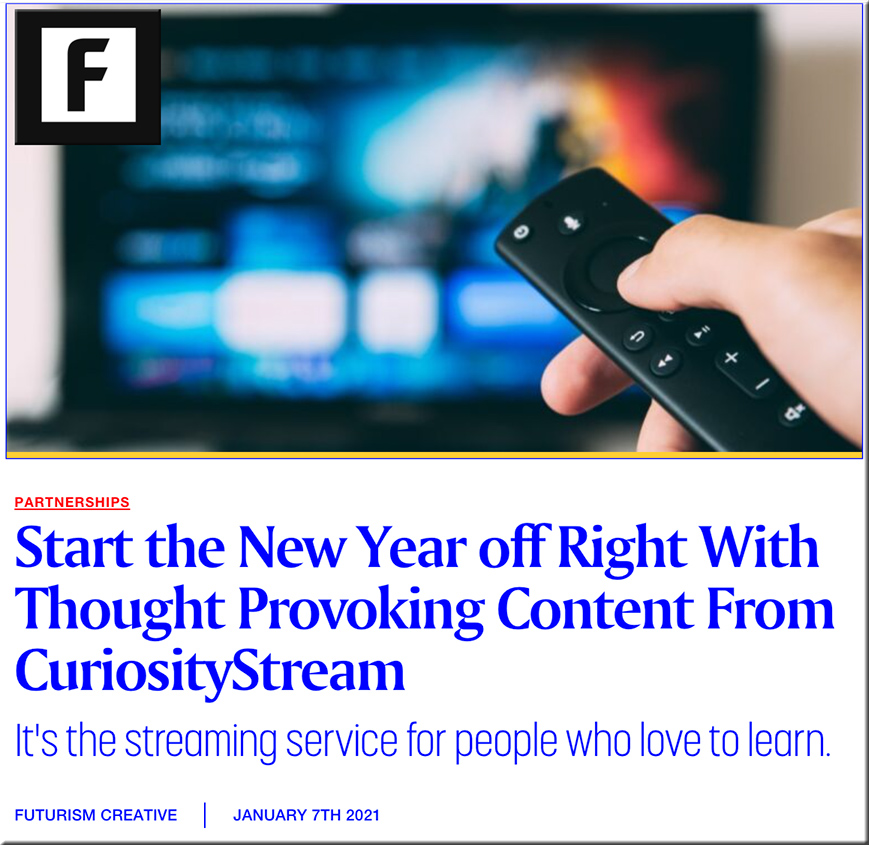 Start the New Year off Right With Thought Provoking Content From CuriosityStream — from futurism.com
It's the streaming service for people who love to learn.
Excerpt:
With the arrival of the New Year, it's time to make your New Year's resolutions. And if one of your New Year's resolutions is to learn more about the world and its wonders, you're in luck. CuriosityStream is a streaming service for people who love to learn. It hosts numerous award-winning, thought-provoking educational content covering history, science, technology, and sports. Offering everything from documentaries about the Declaration of Independence to the life of an oak tree, CuriosityStream is guaranteed to transform your binge-watching habit into an entertaining educational experience. And best of all, CuriosityStream offers a "sneak peek" so you can sample everything CuriosityStream has to offer.
Also see:
From DSC:
While I haven't used this service, I find it incredibly interesting! So while I can't vouch for the accuracy of the content, it reminds me of the Learning from the Living [Class] Room vision.