A Product at Every Price: A Review of MOOC Stats and Trends in 2017 — from edsurge.com by Dhawal Shah
Excerpt (emphasis DSC):
The MOOC landscape has grown to include 9,400 courses, more than 500 MOOC-based credentials, and more than a dozen graduate degrees. The total number of MOOCs available to register for at any point of time is larger than ever, thanks to tweaks in the scheduling policy by MOOC providers.
However, for the first time, we are seeing a slowdown in the number of new learners, a direct result of a shift in priorities towards users who are willing to pay. According to data gathered by Class Central, around 20 million new learners signed up for their first MOOC in 2017, fewer than the 23 million new learners who registered for a MOOC in 2016. The total number of MOOC learners is now 78 million.
Here is a list of the top five MOOC providers by registered users:
Coursera: 30 million users
edX: 14 million users
XuetangX: 9.3 million users
FutureLearn: 7.1 million users
Udacity: 5 million users
…
Up to now, efforts to offer college credit for MOOCs have been targeted towards students who are enrolled in on-campus degree programs at the institutions that produced the MOOCs. Now, for the first time, we are seeing examples in which on-campus students have the option to earn credit from MOOCs, even from colleges and universities other than the one they attend.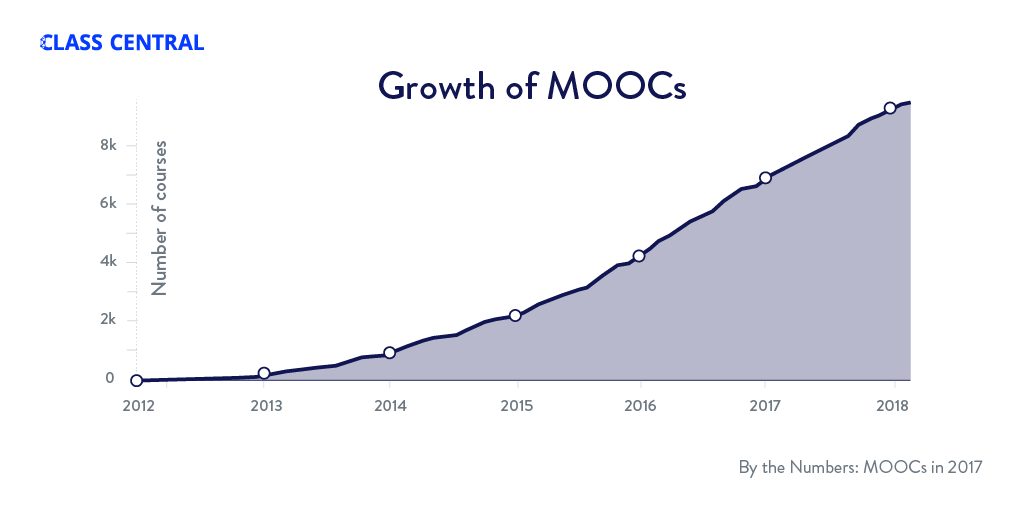 The big MOOC providers now have a product at every price point—from free to million-dollar licensing deals with employers.