Purdue Opens Combo Library/Active Learning Center — from campustechnology.com by Dian Schaffhauser
Excerpt:
Purdue University students will be attending classes starting this week in a new "active learning center" that integrates flexible classroom and study spaces with library resources and a bakery. The university opened the four-level Thomas S. and Harvey D. Wilmeth Active Learning Center (WALC) after two years of construction.
…
The center includes 27 active learning classrooms, some with a traditional setup of desks, and others with collaboration tables. The building also houses the Data Visualization Experience Lab of Purdue (D-VELoP) and the Hiler Theater, both of which offer room for classes as well as spaces for students to work in after class. An on-site Au Bon Pain bakery sells coffee and baked goods.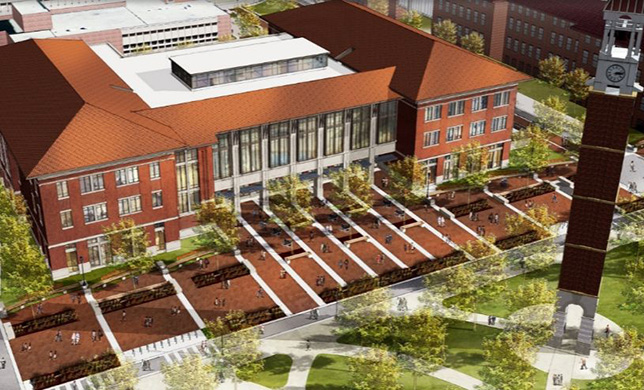 From DSC:
With 27 active learning classrooms (ALCs) in this new facility, this is a major endorsement of ALCs by Purdue.