IBM Watson Education and Pearson to drive cognitive learning experiences for college students — from prnewswire.com
Excerpt:
LAS VEGAS, Oct. 25, 2016 /PRNewswire/ — IBM (NYSE: IBM) and Pearson (FTSE: PSON) the world's learning company, today announced a new global education alliance intended to make Watson's cognitive capabilities available to millions of college students and professors.
Combining IBM's cognitive capabilities with Pearson's digital learning products will give students a more immersive learning experience with their college courses, an easy way to get help and insights when they need it, all through asking questions in natural language just like they would with another student or professor. Importantly, it provides instructors with insights about how well students are learning, allowing them to better manage the entire course and flag students who need additional help.
For example, a student experiencing difficulty while studying for a biology course can query Watson, which is embedded in the Pearson courseware. Watson has already read the Pearson courseware content and is ready to spot patterns and generate insights.  Serving as a digital resource, Watson will assess the student's responses to guide them with hints, feedback, explanations and help identify common misconceptions, working with the student at their pace to help them master the topic.
Udacity partners with IBM Watson to launch the AI Nanodegree — from venturebeat.com by Paul Sawers
Excerpt:
Online education platform Udacity has partnered with IBM Watson to launch a new artificial intelligence (AI) Nanodegree program.
Costing $1,600 for the full two-term, 26-week course, the AI Nanodegree covers a myriad of topics including logic and planning, probabilistic inference, game-playing / search, computer vision, cognitive systems, and natural language processing (NLP). It's worth noting here that Udacity already offers an Intro to Artificial Intelligence (free) course and the Machine Learning Engineer Nanodegree, but with the A.I. Nanodegree program IBM Watson is seeking to help give developers a "foundational understanding of artificial intelligence," while also helping graduates identify job opportunities in the space.
The Future Cognitive Workforce Part 1: Announcing the AI Nanodegree with Udacity — from ibm.com by Rob High
Excerpt:
As artificial intelligence (AI) begins to power more technology across industries, it's been truly exciting to see what our community of developers can create with Watson. Developers are inspiring us to advance the technology that is transforming society, and they are the reason why such a wide variety of businesses are bringing cognitive solutions to market.
With AI becoming more ubiquitous in the technology we use every day, developers need to continue to sharpen their cognitive computing skills. They are seeking ways to gain a competitive edge in a workforce that increasingly needs professionals who understand how to build AI solutions.
It is for this reason that today at World of Watson in Las Vegas we announced with Udacity the introduction of a Nanodegree program that incorporates expertise from IBM Watson and covers the basics of artificial intelligence. The "AI Nanodegree" program will be helpful for those looking to establish a foundational understanding of artificial intelligence. IBM will also help aid graduates of this program with identifying job opportunities.
The Future Cognitive Workforce Part 2: Teaching the Next Generation of Builders — from ibm.com by Steve Abrams
Excerpt:
Announced today at World of Watson, and as Rob High outlined in the first post in this series, IBM has partnered with Udacity to develop a nanodegree in artificial intelligence. Rob discussed IBM's commitment to empowering developers to learn more about cognitive computing and equipping them with the educational resources they need to build their careers in AI.
To continue on this commitment, I'm excited to announce another new program today geared at college students that we've launched with Kivuto Solutions, an academic software distributor. Via Kivuto's popular digital resource management platform, students and academics around the world will now gain free access to the complete IBM Bluemix Portfolio — and specifically, Watson. This offers students and faculty at any accredited university – as well as community colleges and high schools with STEM programs – an easy way to tap into Watson services. Through this access, teachers will also gain a better means to create curriculum around subjects like AI.
IBM introduces new Watson solutions for professions — from finance.yahoo.com
Excerpt:
LAS VEGAS, Oct. 25, 2016 /PRNewswire/ — IBM (NYSE:IBM) today unveiled a series of new cognitive solutions intended for professionals in marketing, commerce, supply chain and human resources. With these new offerings, IBM is enabling organizations across all industries and of all sizes to integrate new cognitive capabilities into their businesses.
Watson solutions learn in an expert way, which is critical for professionals that want to uncover insights hidden in their massive amounts of data to understand, reason and learn about their customers and important business processes. Helping professionals augment their existing knowledge and experience without needing to engage a data analyst empowers them to make more informed business decisions, spot opportunities and take action with confidence.
"IBM is bringing Watson cognitive capabilities to millions of professionals around the world, putting a trusted advisor and personal analyst at their fingertips," said Harriet Green, general manager Watson IoT, Cognitive Engagement & Education. "Similar to the value that Watson has brought to the world of healthcare, cognitive capabilities will be extended to professionals in new areas, helping them harness the value of the data being generated in their industries and use it in new ways."
IBM says new Watson Data Platform will 'bring machine learning to the masses' — from techrepublic.com by Hope Reese
On Tuesday, IBM unveiled a cloud-based AI engine to help businesses harness machine learning. It aims to give everyone, from CEOs to developers, a simple platform to interpret and collaborate on data.
Excerpt:
"Insight is the new currency for success," said Bob Picciano, senior vice president at IBM Analytics. "And Watson is the supercharger for the insight economy."
Picciano, speaking at the World of Watson conference in Las Vegas on Tuesday, unveiled IBM's Watson Data Platform, touted as the "world's fastest data ingestion engine and machine learning as a service."
The cloud-based Watson Data Platform, will "illuminate dark data," said Picciano, and will "change everything—absolutely everything—for everyone."
See the #IBMWoW hashtag on Twitter for more news/announcements coming from IBM this week:
Previous postings from earlier this month:
IBM launches industry first Cognitive-IoT 'Collaboratory' for clients and partners
Excerpt:
IBM have unveiled an €180 million investment in a new global headquarters to house its Watson Internet of Things business.  Located in Munich, the facility will promote new IoT capabilities around Blockchain and security as well as supporting the array of clients that are driving real outcomes by using Watson IoT technologies, drawing insights from billions of sensors embedded in machines, cars, drones, ball bearings, pieces of equipment and even hospitals. As part of a global investment designed to bring Watson cognitive computing to IoT, IBM has allocated more than $200 million USD to its global Watson IoT headquarters in Munich. The investment, one of the company's largest ever in Europe, is in response to escalating demand from customers who are looking to transform their operations using a combination of IoT and Artificial Intelligence technologies. Currently IBM has 6,000 clients globally who are tapping Watson IoT solutions and services, up from 4,000 just 8 months ago.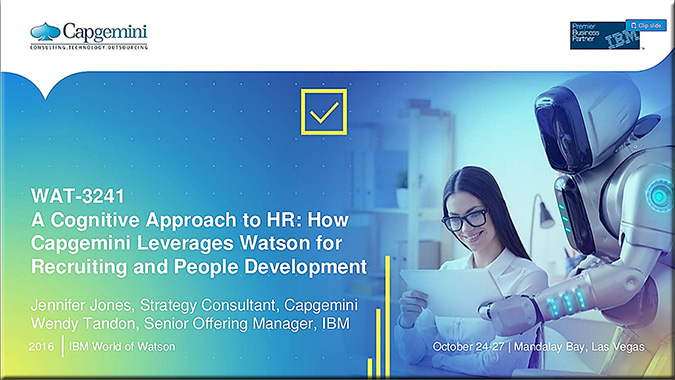 By 2021, digital agents will be a 15.8 billion market. #chatbots #ibmwow pic.twitter.com/KFLqLkpnG8

— IBM Watson (@IBMWatson) October 25, 2016