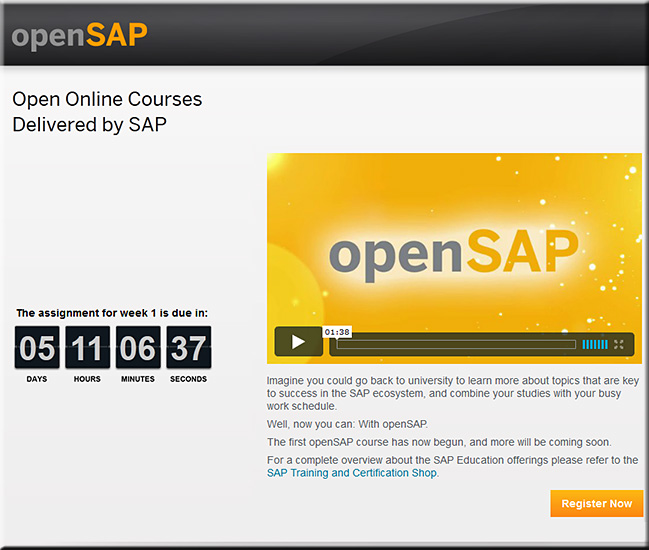 .
SAP launches MOOC style online courseware — from technorati.com by Adi Gaskell
Excerpt:
Last year I looked at the impact of Massive Online Open Courses and other forms of online learning were having on learning in the workplace.
So it's interesting to read that software giant SAP are to launch their own MOOC style platform.
The site, called Open.SAP.com, aims to offer employees and other people interested in the SAP environment, a range of courses on topics that the company believe are key to success in the SAP world.
For instance, the first module available is an introduction to software development on SAP HANA.  SAP recommend that people spend around 5 hours per week for six weeks on the course, which has thus far attracted around 20,000 students.
.
Excerpt (emphasis DSC):
Discover new ways to navigate the world around you with Google Maps and Google Earth.
Improve your use of new and existing features of Google's mapping tools.
Choose your own path. Complete a project using Google Maps, Google Earth, or both, and earn a certificate of completion.