The future of corporate innovation and entrepreneurship — from SteveBlank.com
Excerpt:
A New Strategy for Entrepreneurship in the 21st Corporation
Yet, simply focusing on improving existing business models is not enough anymore. To assure their survival and produce satisfying growth, corporations need to invent new business models. This challenge requires entirely new organizational structures and skills.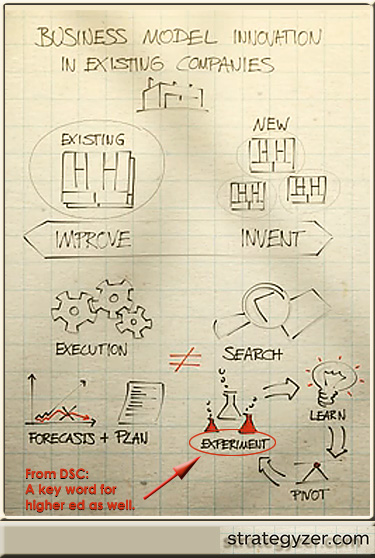 Also see:
strategyzer.com