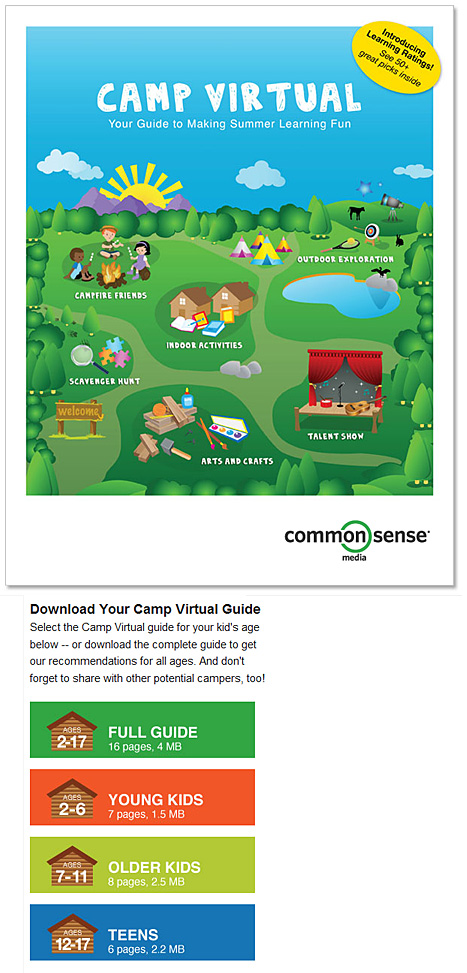 Camp Virtual: Your Guide to Making Summer Learning Fun
Excerpt:
Send your kids to summer camp … virtually. With our summer learning guide, it's easy to pick apps, games, and websites for kids that let them have fun while keeping up their existing skills and building new ones so they'll be ready for school again in the fall.
And what better way to orient skills than around camp themes? We've selected more than 50 recommendations with the highest Learning Ratings for kids aged 2-17, and categorized them by traditional camp themes. We've also included additional tips and activities that you can use to support your kids as they sharpen their skills.