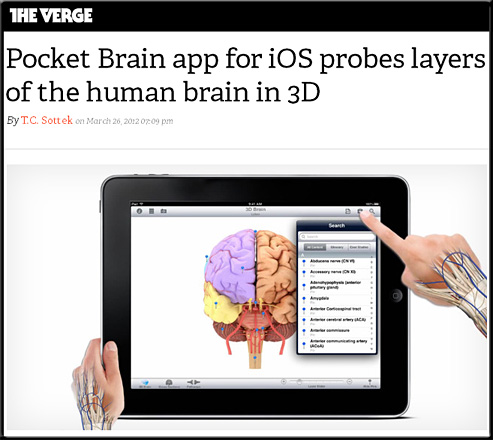 Excerpt:
After exploring the body and the heart, developer eMedia has released a Pocket Brain app for iOS devices that provides a detailed look at eight layers of the brain, including cross sections, nerve pathways, and a load of supplementary learning material. eMedia calls the app a "fully searchable interactive 3D atlas" with structures that are pinned with identifications and additional clinical and anatomical information, and users are able to add their own notes on the brain within the app.
9 new life-saving technologies for doctors — from PCMag.com by Chandra Steele
These apps for physicians cure some of the ills facing the tech-deficient medical field.