Last night, Jensen Huang of NVIDIA gave his very first live keynote in 4-years.

The most show-stopping moment from the event was when he showed off the real-time AI in video games. A human speaks, the NPC responds, in real time and the dialogue was generated with AI on the fly. pic.twitter.com/TDoUM1zSiy

— Matt Wolfe (@mreflow) May 29, 2023
From DSC:
And how long before that type of interactivity is embedded into learning-related applications/games?!
---
Nvidia ($960B) is now worth more than:

– Facebook ($665B)
– Tesla ($618B)
– Netflix ($168B)

This is a company that started 30 years ago at Denny's and was for decades only a video game chip maker.

Here's why Nvidia is surging: pic.twitter.com/km7pECk4Kw

— Peter Yang (@petergyang) May 27, 2023
---
AI in Learning: The Impact of ChatGPT on L&D & Workflow Learning — from linkedin.com; this event by Bob Mosher features his conversation with Donald Clark
---
The future is already here.

The 1% who understand it will run the world.

Here's a list of 24 top resources to get up to speed (for free):

— Misha (@mishadavinci) May 28, 2023
---
Bill Gates says AI is poised to destroy search engines and Amazon — from futurism.com by Victor Tangermann
Who will win the AI [competition]? (DSC: I substituted the word competition here, as that's what it is. It's not a war, it's a part of America's way of doing business.)
"Whoever wins the personal agent, that's the big thing, because you will never go to a search site again, you will never go to a productivity site, you'll never go to Amazon again," Gates said during a Goldman Sachs event on AI in San Francisco this week, as quoted by CNBC.

These AI assistants could "read the stuff you don't have time to read," he said, allowing users to get to information without having to use a search engine like Google.
---
EdX launches ChatGPT-powered plugin, learning assistant — from edscoop.com
The online learning firm edX introduced two new tools powered by ChatGPT, the "first of many innovations" in generative AI for the platform.
The online learning platform edX introduced two new tools on Friday based on OpenAI's ChatGPT technology: an edX plugin for ChatGPT and a learning assistant embedded in the edX platform, called Xpert.

According to the company, its plugin will enable ChatGPT Plus subscribers to discover educational programs and explore learning content such as videos and quizzes across edX's library of 4,200 courses.
---
Bing is now the default search for ChatGPT — from theverge.com by Tom Warren; via superhuman.beehiiv.com
The close partnership between Microsoft and OpenAI leads to plug-in interoperability and search defaults.
Excerpt:
OpenAI will start using Bing as the default search experience for ChatGPT. The new search functionality will be rolling out to ChatGPT Plus users today and will be enabled for all free ChatGPT users soon through a plug-in in ChatGPT.
---
---
How ChatGPT Could Help or Hurt Students With Disabilities — from chronicle.com by Beth McMurtrie
Excerpt:
Students with mobility challenges may find it easier to use generative AI tools — such as ChatGPT or Elicit — to help them conduct research if that means they can avoid a trip to the library.
Students who have trouble navigating conversations — such as those along the autism spectrum — could use these tools for "social scripting." In that scenario, they might ask ChatGPT to give them three ways to start a conversation with classmates about a group project.
Students who have trouble organizing their thoughts might benefit from asking a generative AI tool to suggest an opening paragraph for an essay they're working on — not to plagiarize, but to help them get over "the terror of the blank page," says Karen Costa, a faculty-development facilitator who, among other things, focuses on teaching, learning, and living with ADHD. "AI can help build momentum."
ChatGPT is good at productive repetition. That is a practice most teachers use anyway to reinforce learning. But AI can take that to the next level by allowing students who have trouble processing information to repeatedly generate examples, definitions, questions, and scenarios of concepts they are learning.
It's not all on you to figure this out and have all the answers. Partner with your students and explore this together.
---
A new antibiotic, discovered with artificial intelligence, may defeat a dangerous superbug — from edition.cnn.com by Brenda Goodman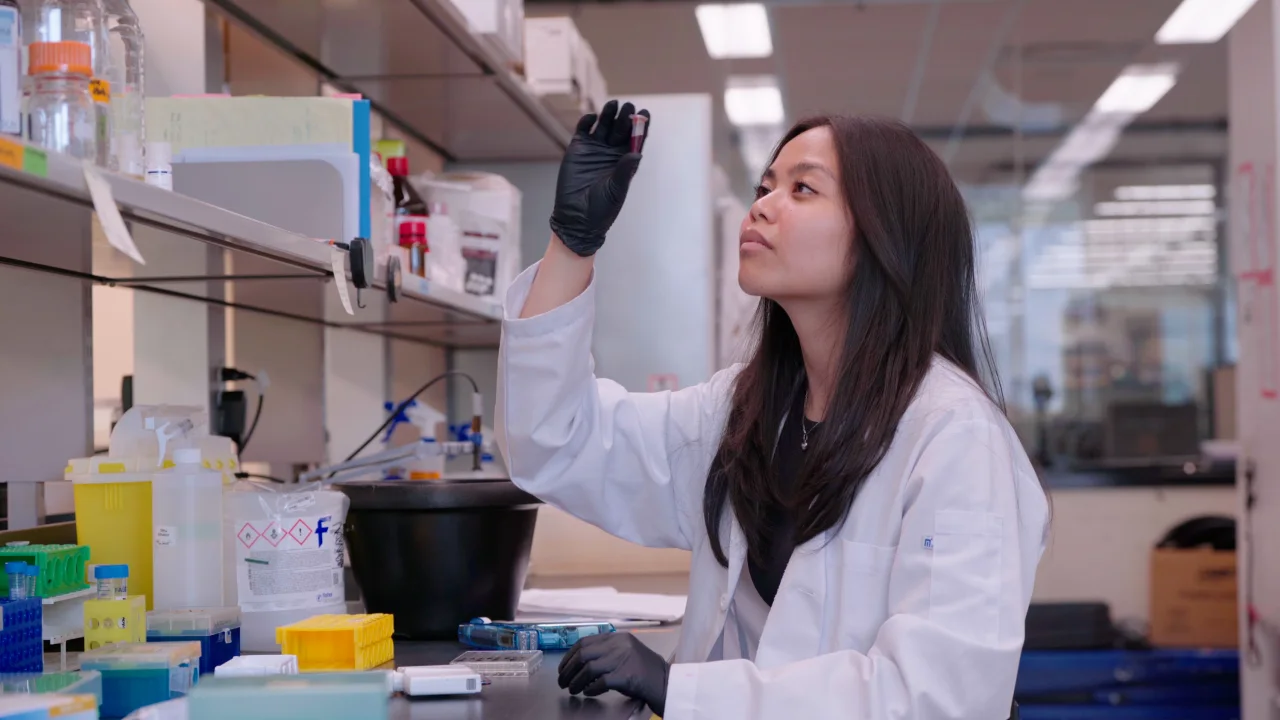 ---
---
8 YouTube Channels to Learn AI — from techthatmatters.beehiiv.com by Harsh Makadia
---
Artificial Intelligence and the Future of Teaching and Learning | Insights and Recommendations — with thanks to Robert Gibson on LinkedIn for this resource
---