Corporate legal departments see use cases for generative AI & ChatGPT, new report finds — from thomsonreuters.com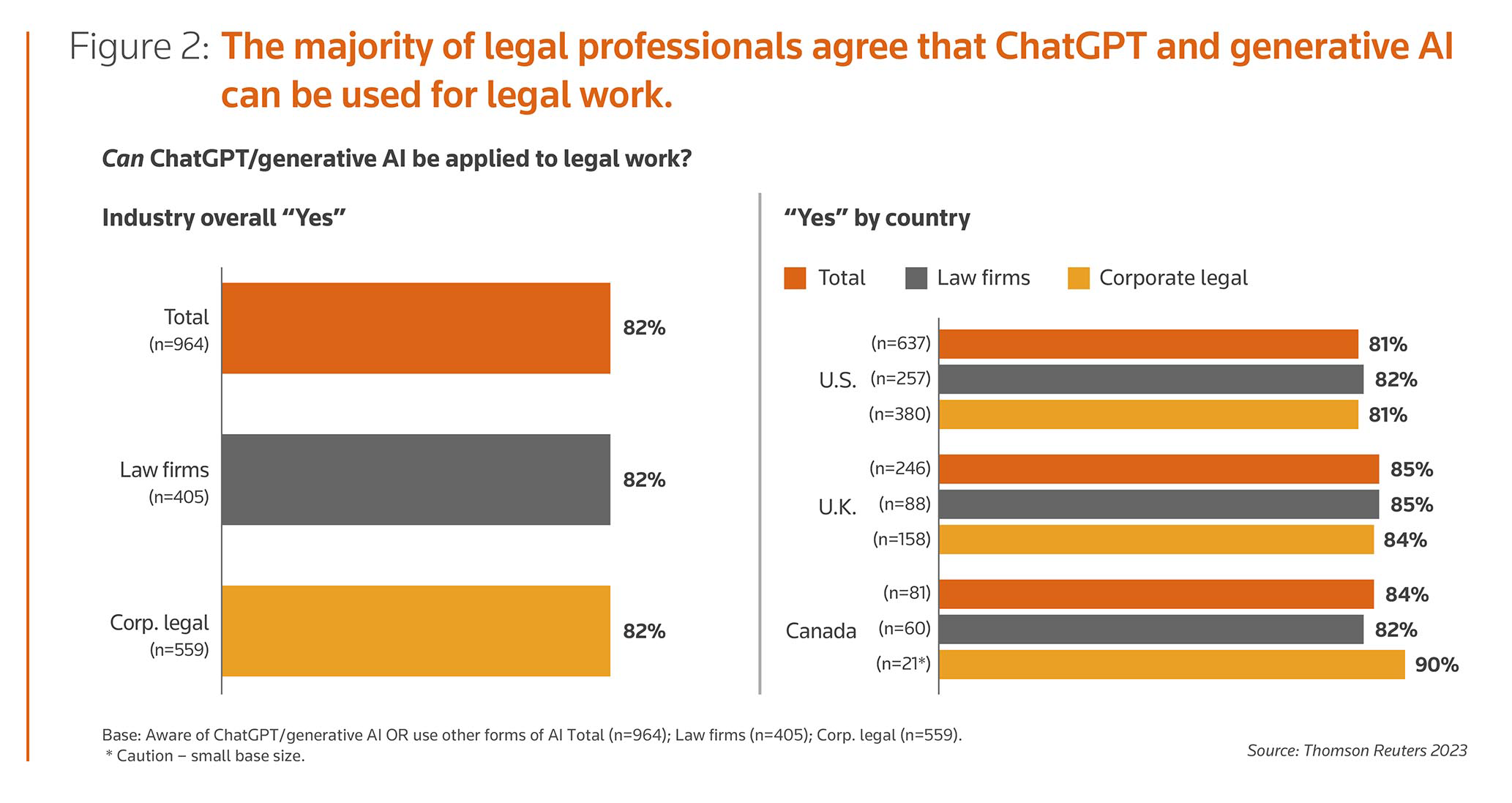 ---
New legal tech tools showcased at CLOC 2023 — from legaldive.comRobert Freedman
Innovations include a better way to evaluate law firm proposals, centralize all in-house legal requests in a single intake function and analyze agreements.
Guest post: CLOC 2023 – Key insights into how to drive value during changing economic times — from legaltechnology.com by Valerie Chan
Excerpt:
Typically, Legalweek has always been focused on eDiscovery, while CLOC was focused on matter management and contracts management. This time I noticed more balance in the vendor hall and sessions, with a broader range of services providers than before, including staffing providers, contracts management vendors and other new entrants in addition to eDiscovery vendors.
One theme dominated the show floor conversations: Over and over, the legal operators I talked with said if their technologies and vendors were able to develop better workflows, achieve more cost savings and report on the metrics that mattered to their GC, the GC could function as more of a business advisor to the C-suite.
---
AI is already being used in the legal system—we need to pay more attention to how we use it — by phys.org Morgiane Noel
Excerpt:
While ChatGPT and the use of algorithms in social media get lots of attention, an important area where AI promises to have an impact is law.
The idea of AI deciding guilt in legal proceedings may seem far-fetched, but it's one we now need to give serious consideration to.
That's because it raises questions about the compatibility of AI with conducting fair trials. The EU has enacted legislation designed to govern how AI can and can't be used in criminal law.
---
Legal Innovation as a Service, Now Enhanced with AI — from denniskennedy.com by Dennis Kennedy
Excerpt:
Over the last semester, I've been teaching two classes at Michigan State University College of Law, one called AI and the Law and the other called New Technologies and the Law, and a class at University of Michigan Law School called Legal Technology Literacy and Leadership. All three classes pushed me to keep up-to-date with the nearly-daily developments in AI, ChatGPT, and LLMs. I also did quite a lot of experiments, primarily with ChatGPT, especially GPT-4, and with Notion AI.
---
Emerging Tech Trends: The rise of GPT tools in contract analysis — from abajournal.com by Nicole Black
Excerpt:
Below, you'll learn about many of the solutions currently available. Keep in mind that this overview is not exhaustive. There are other similar tools currently available and the number of products in this category will undoubtedly increase in the months to come.
---
Politicians need to learn how AI works—fast — link.wired.com
Excerpt:
This week we'll hear from someone who has deep experience in assessing and regulating potentially harmful uses of automation and artificial intelligence—valuable skills at a moment when many people, including lawmakers, are freaking out about the chaos that the technology could cause.
---