From DSC:
First a posting that got me to wondering about something that I've previously wondered about from time to time…
College of Business unveils classroom of the future — from biz.source.colostate.edu by Joe Giordano
Excerpt:
Equipped with a wall of 27 high-definition video screens as well as five high-end cameras, the newest classroom in Colorado State University's College of Business is designed to connect on-campus and online students in a whole new way.
The College of Business unveiled on March 29 the "Room of the Future," featuring Mosaic, an innovative technology – powered by mashme.io – that creates a blended classroom experience, connecting on-campus and online students in real time.
From DSC:
If the pedagogies could be worked out, this could be a very attractive model for many people in the future as it:
Provides convenience.

Offers more choice. More control. (Students could pick whether they want to attend the class virtually or in a physical classroom).
If the resulting increase in students could bring down the price of offering the course, will we see this model flourish in the near future? 
For struggling colleges and universities, could this help increase the ROI of offering their classes on their physical campuses?
The technologies behind this are not cheap though…and that could be a show-stopper for this type of an experiment. But…thinking out loud again…what if there were a cheaper way to view a group of other people in your learning community? Perhaps there will be a solution using some form of Extended Reality (XR)…hmmm….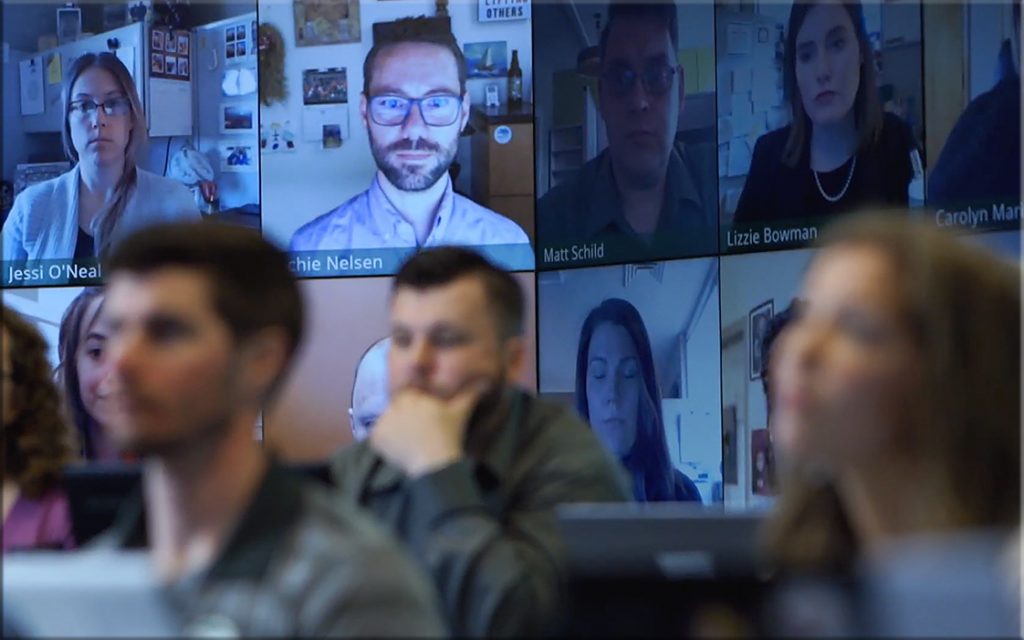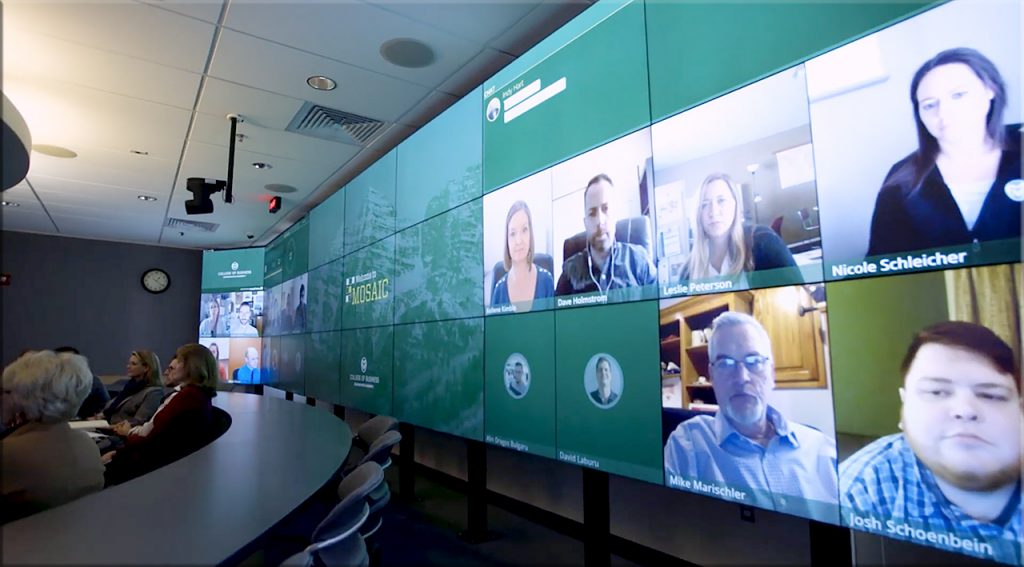 Also see:
Also see: