Below are some excerpted slides from her presentation…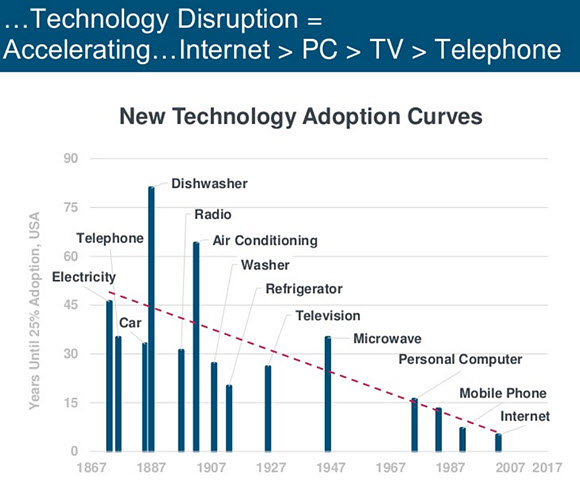 Also see:
20 important takeaways for learning world from Mary Meeker's brilliant tech trends – from donaldclarkplanb.blogspot.com by Donald Clark
Excerpt:
Mary Meeker's slide deck has a reputation of being the Delphic Oracle of tech. But, at 294 slides it's a lot to take in. Don't worry, I've been through them all. It has tons on economic stuff that is of marginal interest to education and training but there's plenty to to get our teeth into. We're not immune to tech trends, indeed we tend to follow in lock-step, just a bit later than everyone else. Among the data are lots of fascinating insights that point the way forward in terms of what we're likely to be doing over the next decade. So here's a really quick, top-end summary for folk in the learning game.
"Educational content usage online is ramping fast" with over 1 billion daily educational videos watched. There is evidence that use of the Internet for informal and formal learning is taking off.
10 Big Takeaways From Mary Meeker's Widely-Read Internet Report — from fortune.com by  Leena Rao