On 12/20/2018, in 21st century, algorithms, analytics, Artificial Intelligence / Machine Learning / Deep Learning, bots, business, career development, change, corporate / business world, data mining, future, game-changing environment, global / globalization, human-computer interaction (HCI), ideas, innovation, intelligent systems, Microsoft, research, society, tools, vendors, workplace, by Daniel Christian
Guide to how artificial intelligence can change the world – Part 3 — from intelligenthq.com by Maria Fonseca and Paula Newton
This is part 3 of a Guide in 4 parts about Artificial Intelligence. The guide covers some of its basic concepts, history and present applications, possible developments in the future, and also its challenges as opportunities.
Excerpt:
Artificial intelligence is considered to be anything that gives machines intelligence which allows them to reason in the way that humans can. Machine learning is an element of artificial intelligence which is when machines are programmed to learn. This is brought about through the development of algorithms that work to find patterns, trends and insights from data that is input into them to help with decision making. Deep learning is in turn an element of machine learning. This is a particularly innovative and advanced area of artificial intelligence which seeks to try and get machines to both learn and think like people.
Also see:
Also see:
LinkedIn's 2018 U.S. emerging jobs report — from economicgraph.linkedin.com
Excerpt (emphasis DSC):
Our biggest takeaways from this year's Emerging Jobs Report:
Artificial Intelligence (AI) is here to stay. No, this doesn't mean robots are coming for your job, but

we are likely to see continued growth in fields and functions related to AI.

This year,

six out of the 15 emerging jobs are related in some way to AI,

and our research shows that

skills related to AI are starting to infiltrate every industry, not just tech.

In fact, AI skills are among the fastest-growing skills on LinkedIn, and globally saw a 190% increase from 2015 to 2017.
On 12/19/2018, in 21st century, A/V -- audio/visual, Amazon, Artificial Intelligence / Machine Learning / Deep Learning, career development, communications, convergence, Daniel S. Christian, emerging technologies, future, game-changing environment, Google, human-computer interaction (HCI), ideas, innovation, IT in HE, learning hubs & pods, learning spaces, multimedia, Natural Language Processing (NLP), platforms, smart classrooms, smart/connected TV, society, technologies for your home, technology (general), tools, voice recognition / voice enabled interfaces, by Daniel Christian
From DSC:
How long before voice drives most appliances, thermostats, etc?
Hisense is bringing Android and AI smarts to its 2019 TV range — from techradar.com by Stephen Lambrechts
Some big announcements planned for CES 2019
Excerpt (emphasis DSC):
Hisense has announced that it will unveil the next evolution of its VIDAA smart TV platform at CES 2019 next month, promising to take full advantage of artificial intelligence with version 3.0.
Each television in Hisense's 2019 ULED TV lineup will boast the updated VIDAA 3.0 AI platform, with Amazon Alexa functionality fully integrated into the devices, meaning you won't need an Echo device to use Alexa voice control features.
On 12/19/2018, in 21st century, Artificial Intelligence / Machine Learning / Deep Learning, business, career development, change, changing business models, cloud-based computing / apps / other cloud-related, computer science, convergence, IT in HE, leadership, marketplaces, MBA, new business models, organizational change, platforms, professional development, programming, technology (general), tools, trends, workplace, by Daniel Christian
Digital transformation reality check: 10 trends — from enterprisersproject.com by Stephanie Overby
2019 is the year when CIOs scrutinize investments, work even more closely with the CEO, and look to AI to shape strategy. What other trends will prove key?
Excerpt (emphasis DSC):
6. Technology convergence expands
Lines have already begun to blur between software development and IT operations thanks to the widespread adoption of DevOps. Meanwhile, IT and operational technology are also coming together in data-centric industries like manufacturing and logistics.
"A third convergence – that many are feeling but not yet articulating will have a profound impact on how CIOs structure and staff their organizations, design their architectures, build their budgets, and govern their operations – is the convergence of applications and infrastructure," says Edwards. "In the digital age, it is nearly impossible to build a strategy for infrastructure that doesn't include a substantial number of considerations for applications and vice versa."
Most IT organizations still have heads of infrastructure and applications managing their own teams, but that may begin to change.
While most IT organizations still have heads of infrastructure and applications managing their own teams, that may begin to change as trends like software-defined infrastructure grow. "In 2019, CIOs will need to begin to grapple with the challenges to their operating models when the lines within the traditional IT tower blur and sometimes fade," Edwards says.
On 12/19/2018, in 21st century, Blockchain, business, cloud-based computing / apps / other cloud-related, computer science, corporate / business world, law schools, legislatures / government / legal, United States, vendors, workplace, by Daniel Christian
2018 has been a transformative year for privacy law. Due in large part to the passing of The General Data Privacy Regulation (GDPR) on May 25, 2018, the privacy law landscape in the U.S. and around the world changed forever. Many companies were left wondering what the new laws meant for their daily operations and how far-reaching the noncompliance penalties would ultimately be.
A Year in Review: Privacy Law in 2018 — from Thomson Reuters & Above the Law
Excerpt:
Privacy law has become one of the hottest practice areas in the legal industry. In partnership with our friends at Thomson Reuters, we present A Year in Review: Privacy Law in 2018. This free eBook offers a comprehensive overview of trends and developments in privacy practice, including:
Insights About GDPR Compliance
How The Cloud Act May Rain On The Privacy Of Your Data
Why Blockchain And The GDPR Collide Over Your Personal Data
Attorneys' Duties to Protect Client Data
In addition, our Year in Review includes a look at the The ATL Top Law Firm Privacy Practices, a round-up of the most active and relevant major law firms in this complex and rapidly evolving practice area.
---
Also see:
---
The re-education of Economics 101 — from qz.com by Eshe Nelson
Excerpt:
CORE's online textbook, The Economy, has rewritten the first year of an undergraduate economics degree. Its goal is to make economics a study of the real world and to embrace topics that are typically thought to be too complicated for the simplified equations and theories taught in most introductory classes. The creators of CORE, which stands for Curriculum Open access Resources in Economics, wanted to address the complaints of students who said they'd studied economics to understand issues like poverty, inequality, sustainability, and technological innovation but instead faced years of abstract economic theory and mathematical equations. These students didn't want to become econometricians. They wanted to solve problems using economics to eradicate poverty, reduce inequality, measure the true impact of automation, and achieve sustainable growth.
Those complaints became too loud to ignore following the financial crisis a decade ago. When the global economy went into free fall, economists suffered a severe loss of credibility. They were vilified for not anticipating the financial crisis and further berated for their inability to offer credible ways to speed up the weak recovery, which dragged on almost to the present day. While most countries' economies have now recovered, the reputation of the economics profession has not. Its failures not only enraged people who had lost their jobs and their livelihoods, it infuriated students all over the world as well. They felt they weren't properly equipped to understand what had happened.
This is one of the reasons that some of today's foremost problems—inequality, climate change, and financial crises—are either missing or oversimplified in economics teaching, they argue. Economists lost their way, they say. The desire for mathematical perfection and scientific precision was partly to blame. But so was a desire to influence public policy and cement the credibility of economics as a relatively new science. "The result of this education is that we, as the next generation of economic experts, are grossly underprepared to use effectively or responsibly the power we are given," write the authors.
Also see:
On 12/17/2018, in 21st century, emerging technologies, engineering, geography / geology, IBM, ideas, innovation, machine-to-machine communications, platforms, society, sociology, technologies for your home, technology (general), tools, trends, vendors, by Daniel Christian
5 things you will see in the future "smart city" — from interestingengineering.com by Taylor Donovan Barnett
The Smart City is on the horizon and here are some of the crucial technologies part of it.
Excerpt:
A New Framework: The Smart City
So, what exactly is a smart city? A smart city is an urban center that hosts a wide range of digital technology across its ecosystem. However, smart cities go far beyond just this definition.
Smart cities use technology to better population's living experiences, operating as one big data-driven ecosystem.
The smart city uses that data from the people, vehicles, buildings etc. to not only improve citizens lives but also minimize the environmental impact of the city itself, constantly communicating with itself to maximize efficiency.
So what are some of the crucial components of the future smart city? Here is what you should know.
As Thomson Reuters readies layoffs of 3,200, what's it mean for customers? — from lawsitesblog.com by Bob Ambrogi
Excerpts:
Thomson Reuters, the dominant provider of research and information services for the legal profession, last week announced plans to reduce its workforce by 3,200 and close 30 percent of its offices by the end of 2020. What is going on and what does it mean for the company's customers?
…
The overall goal, the company said, is to create a leaner, more agile organization that will allow it to better serve its customers and shift its orientation from a content company to a software company.
"As the velocity of technology change increases and the iteration cycles become ever shorter, the new Thomson Reuters needs to run leaner, be faster and more effective," Neil T. Masterson, co-COO, told the investors. TR plans to accomplish that through three "levers" which will result in a headcount reduction of 12 percent by 2020…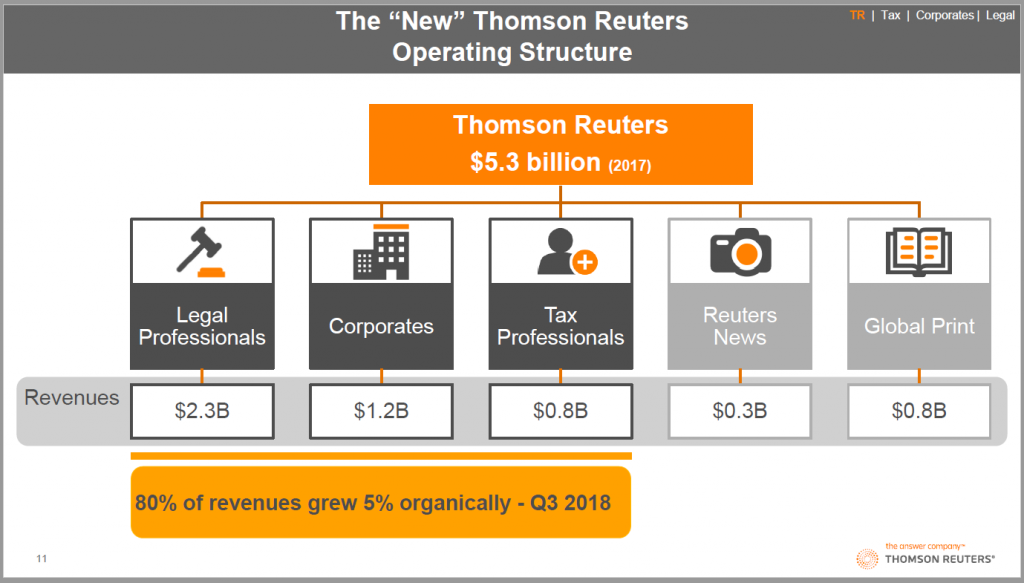 On 12/15/2018, in Amazon, Apple, business, career development, computer science, corporate / business world, Daniel S. Christian, emerging technologies, ethics, Facebook, future, game-changing environment, generational differences, Google, IBM, ideas, law schools, legislatures / government / legal, Microsoft, morals/values, platforms, society, sociology, technologies for your home, the downsides of technology, tools, United States, vendors, wearables, youth, by Daniel Christian
Google Glass wasn't a failure. It raised crucial concerns. — from wired.com by Rose Eveleth
Excerpts:
So when Google ultimately retired Glass, it was in reaction to an important act of line drawing. It was an admission of defeat not by design, but by culture.
These kinds of skirmishes on the front lines of surveillance might seem inconsequential — but they can not only change the behavior of tech giants like Google, they can also change how we're protected under the law. Each time we invite another device into our lives, we open up a legal conversation over how that device's capabilities change our right to privacy. To understand why, we have to get wonky for a bit, but it's worth it, I promise.
But where many people see Google Glass as a cautionary tale about tech adoption failure, I see a wild success. Not for Google of course, but for the rest of us. Google Glass is a story about human beings setting boundaries and pushing back against surveillance…
IN THE UNITED States, the laws that dictate when you can and cannot record someone have a several layers. But most of these laws were written when smartphones and digital home assistants weren't even a glimmer in Google's eye. As a result, they are mostly concerned with issues of government surveillance, not individuals surveilling each other or companies surveilling their customers. Which means that as cameras and microphones creep further into our everyday lives, there are more and more legal gray zones.
From DSC:
We need to be aware of the emerging technologies around us. Just because we can, doesn't mean we should. People need to be aware of — and involved with — which emerging technologies get rolled out (or not) and/or which features are beneficial to roll out (or not).
One of the things that's beginning to alarm me these days is how the United States has turned over the keys to the Maserati — i.e., think an expensive, powerful thing — to youth who lack the life experiences to know how to handle such power and, often, the proper respect for such power. Many of these youthful members of our society don't own the responsibility for the positive and negative influences and impacts that such powerful technologies can have.
If you owned the car below, would you turn the keys of this ~$137,000+ car over to your 16-25 year old? Yet that's what America has been doing for years. And, in some areas, we're now paying the price.
The corporate world continues to discard the hard-earned experience that age brings…as they shove older people out of the workforce. (I hesitate to use the word wisdom…but in some cases, that's also relevant/involved here.) Then we, as a society, sit back and wonder how did we get to this place?
Even technologists and programmers in their 20's and 30's are beginning to step back and ask…WHY did we develop this application or that feature? Was it — is it — good for society? Is it beneficial? Or should it be tabled or revised into something else?
Below is but one example — though I don't mean to pick on Microsoft, as they likely have more older workers than the Facebooks, Googles, or Amazons of the world. I fully realize that all of these companies have some older employees. But the youth-oriented culture in American today has almost become an obsession — and not just in the tech world. Turn on the TV, check out the new releases on Netflix, go see a movie in a theater, listen to the radio, cast but a glance at the magazines in the check out lines, etc. and you'll instantly know what I mean.
In the workplace, there appears to be a bias against older employees as being less innovative or tech-savvy — such a perspective is often completely incorrect. Go check out LinkedIn for items re: age discrimination…it's a very real thing. But many of us over the age of 30 know this to be true if we've lost a job in the last decade or two and have tried to get a job that involves technology.
Microsoft argues facial-recognition tech could violate your rights — from finance.yahoo.com by Rob Pegoraro
Excerpt (emphasis DSC):
On Thursday, the American Civil Liberties Union provided a good reason for us to think carefully about the evolution of facial-recognition technology. In a study, the group used Amazon's (AMZN) Rekognition service to compare portraits of members of Congress to 25,000 arrest mugshots. The result: 28 members were mistakenly matched with 28 suspects.
The ACLU isn't the only group raising the alarm about the technology. Earlier this month, Microsoft (MSFT) president Brad Smith posted an unusual plea on the company's blog asking that the development of facial-recognition systems not be left up to tech companies.
Saying that the tech "raises issues that go to the heart of fundamental human rights protections like privacy and freedom of expression," Smith called for "a government initiative to regulate the proper use of facial recognition technology, informed first by a bipartisan and expert commission."
But we may not get new laws anytime soon.
Just because we can…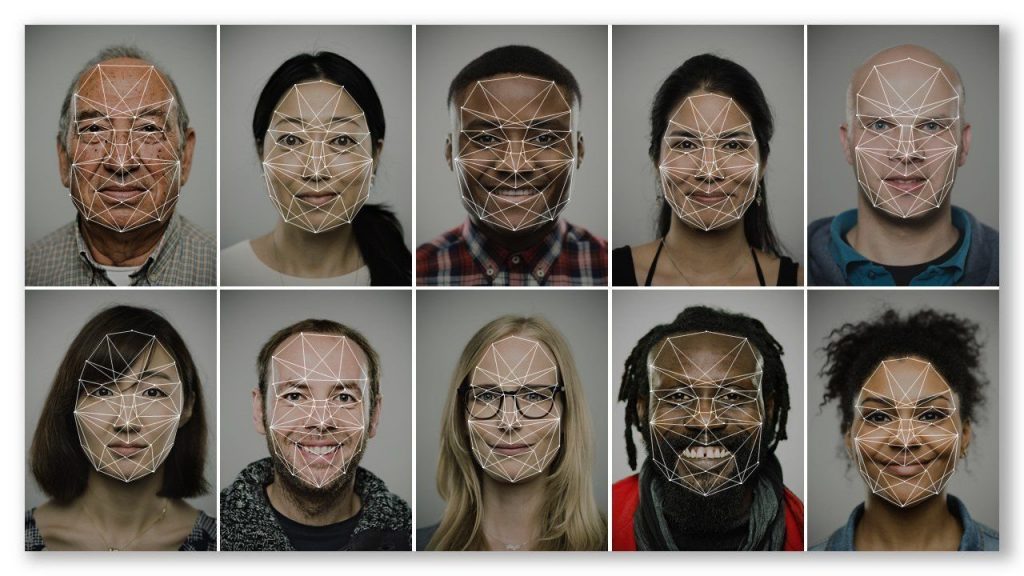 Addendum on 12/27/18: — also related/see:
'We've hit an inflection point': Big Tech failed big-time in 2018 — from finance.yahoo.com by JP Mangalindan
Excerpt (emphasis DSC):
2018 will be remembered as the year the public's big soft-hearted love affair with Big Tech came to a screeching halt.
For years, lawmakers and the public let massive companies like Facebook, Google, and Amazon run largely unchecked. Billions of people handed them their data — photos, locations, and other status-rich updates — with little scrutiny or question. Then came revelations around several high-profile data breaches from Facebook: a back-to-back series of rude awakenings that taught casual web-surfing, smartphone-toting citizens that uploading their data into the digital ether could have consequences. Google reignited the conversation around sexual harassment, spurring thousands of employees to walk out, while Facebook reminded some corners of the U.S. that racial bias, even in supposedly egalitarian Silicon Valley, remained alive and well. And Amazon courted well over 200 U.S. cities in its gaudy and protracted search for a second headquarters.
"I think 2018 was the year that people really called tech companies on the carpet about the way that they've been behaving conducting their business," explained Susan Etlinger, an analyst at the San Francisco-based Altimeter Group. "We've hit an inflection point where people no longer feel comfortable with the ways businesses are conducting themselves. At the same time, we're also at a point, historically, where there's just so much more willingness to call out businesses and institutions on bigotry, racism, sexism and other kinds of bias."
The public's love affair with Facebook hit its first major rough patch in 2016 when Russian trolls attempted to meddle with the 2016 U.S. presidential election using the social media platform. But it was the Cambridge Analytica controversy that may go down in internet history as the start of a series of back-to-back, bruising controversies for the social network, which for years, served as the Silicon Valley poster child of the nouveau American Dream. 
On 12/15/2018, in adjunct faculty, career development, CMS/LMS, colleges, community colleges, content development, digital learning, distance education, education technology, face-to-face, faculty, higher education, instructional design, IT in HE, learning, multimedia, online learning, online media, pedagogy, teaching & learning, teaching online, technology (general), tools, traditional / tradition, universities, using teams, web-based collaboration, by Daniel Christian
EdTechs and Instructional Designers—What's the Difference? — from er.educause.edu by Pat Reid
Excerpt:
Both edtechs and instructional designers (IDs) work with computer systems and programs, yet their actual duties differ from traditional IT tasks. The resulting confusion over what edtechs and IDs do—and how the two roles differ—is rampant, not least in the sector that needs them most: higher education.
On 12/15/2018, in 21st century, algorithms, Amazon, Apple, cloud-based computing / apps / other cloud-related, computer science, Facebook, Google, productivity / tips and tricks, programming, tools, trends, voice recognition / voice enabled interfaces, by Daniel Christian
Hey bot, what's next in line in chatbot technology? — from blog.engati.com by Imtiaz Bellary
Excerpts:
Scenario 1: Are bots the new apps?
Scenario 2: Bot conversations that make sense
Scenario 3: Can bots increase employee throughput?
Scenario 4: Let voice take over!
Voice as an input medium is catching up with an increasing number of folks adopting Amazon Echo and other digital assistants for their daily chores. Can we expect bots to gauge your mood and provide personalised experience as compared to a standard response? In regulated scenarios, voice acts as an authentication mechanism for the bot to pursue actions. Voice as an input adds sophistication and ease to do tasks quickly, thereby increasing user experience.